5 Bizarre South American Travel Destinations
In this final part of our series on bizarre travel destinations around the world, we'll head to South America, where guitar-shaped forests compete with moon rocks and Nazi safe houses for tourist dollars.
If that's not strange enough for you, how about an enormous rock claimed (and disfigured) by rival small towns, or an inhabited island 5,600 kilometers away from civilization?
Strap on your weird goggles. It's time to explore the most bizarre places you can visit in South America.
1. Easter Island, Chile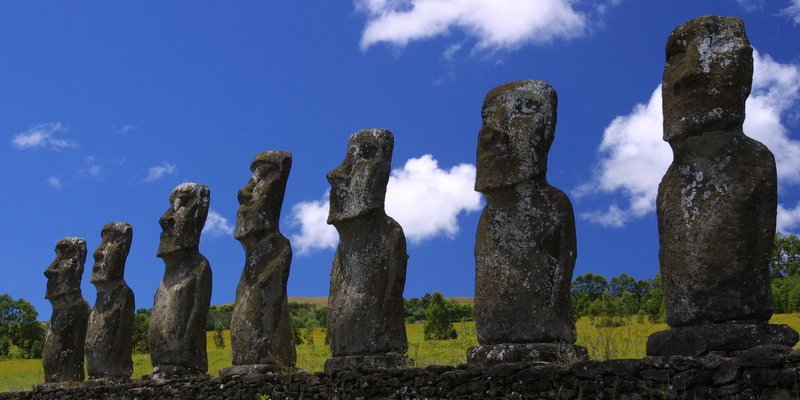 Easter Island lies some 5,632 kilometers off the coast of Chile, making it one of the most remote inhabited islands on earth.
Filled with over 800 enormous moai statues that were carved between the 12th and 17th centuries, Easter Island offers an unparalleled glimpse into a culture that developed in total isolation, and that remains one of the most unique destinations on the planet.
2. Guitar Forest, General Levalle, Argentina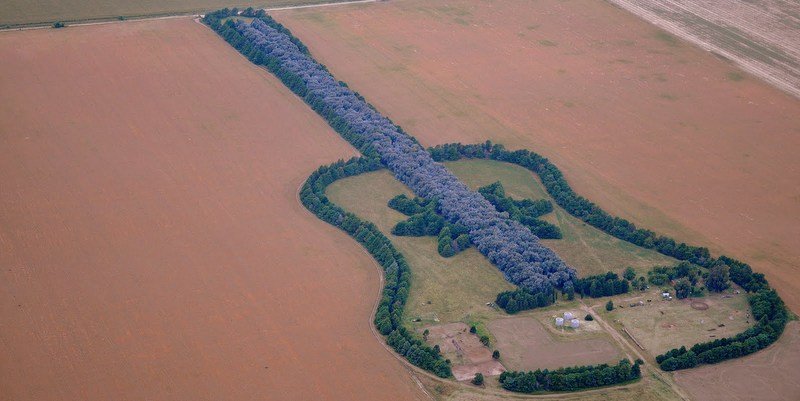 About 550 kilometers west of Buenos Aires lies the tiny town of General Levalle, home to a forest that's shaped like a giant guitar.
Complete with color-coded flora, frets, and a star-shaped soundhole, the forest was planted by Pedro Martin Ureta, a farmer who wished to create a lasting tribute to his deceased wife.
3. Moon Valley, Chapada dos Veadeiros, Brazil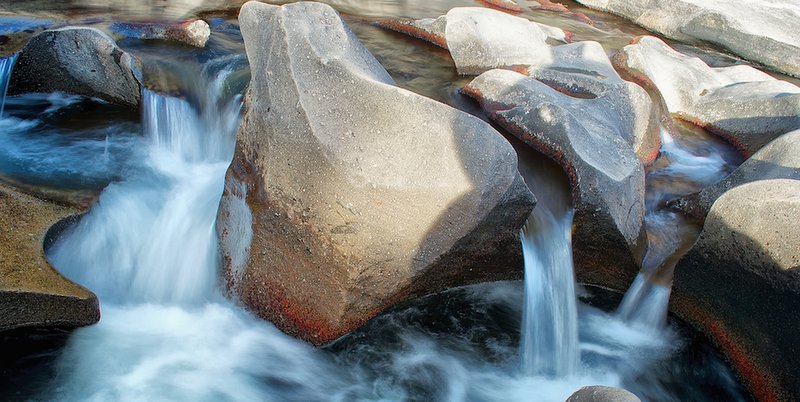 Just outside the Chapada dos Veadeiros National Park in Goias, Brazil, lies a little slice of heaven – in the shape of the moon!
Known as Moon Valley or Valley of the Moon, this ancient collection of lunar-looking rocks forms a natural water park, complete with slides, wave pools, and other-worldly rock formations.
4. The Rock of Guatape, Guatape, Colombia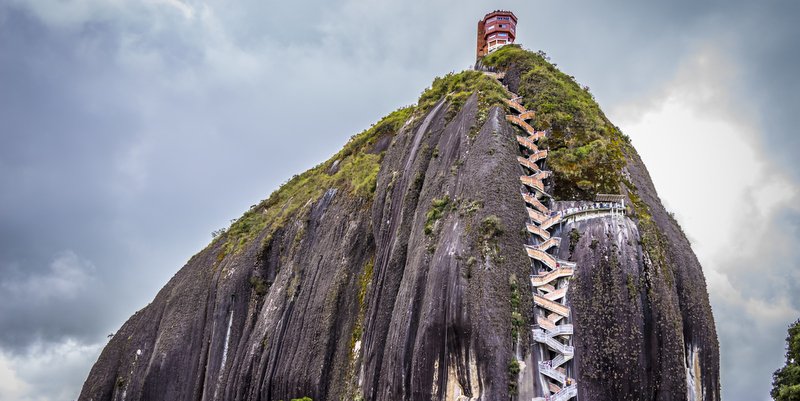 Guatape is a small town located two hours east of Medellin in Colombia.
Its claim to fame is a giant rock that was formed millions of years ago and used to be worshipped by the indigenous tribes that inhabited the area.
Visitors can climb the rock, look out over the sweeping valley below, and learn about the ancient feud that fueled the curious painted letters on the rockface: legend has it that when another nearby town wanted to claim the rock as its own, the people of Guatape rushed to paint the name of their town on the rock. They only got halfway through the "U" before they were stopped, and today the unfinished letters "G-I" can be seen from near and far.
5. El Aguila, Atlantida, Uruguay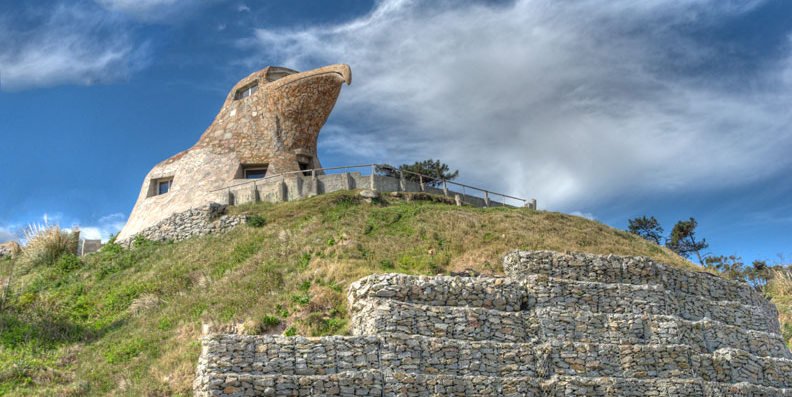 El Aguila, or "The Eagle", is an Eagle-shaped stone apartment located about 50 kilometers east of Montevideo in the town of Atlantida in Uruguay.
Back in the 1940s, an Italian expat asked a Uruguayan contractor to build him a chapel where he could worship the Virgin Mary.
Upon seeing the awesomeness of the Eagle-shaped stone structure, the expat changed his mind and decided to use the space to paint and entertain guests.
The building was later used as a sort of safe house for smugglers and Nazi war criminals.
Where's the weirdest place you've visited in South America? Let us know in the comments below!
Did you happen to read Bizarre Destinations in Africa or North America?
---
Rebecca Anne Nguyen is a freelance writer and the Founder of TheHappyPassport.com, an inspiration site for solo female travellers.
---