Led by Thierry Villard, patriarch of a dedicated wine family, Villard Family Winery epitomizes what the wine industry is all about. There is no massive conglomerate of minds tugging in different directions, only a staunch front of family members creating premium boutique wines that will take your breath away with each sip.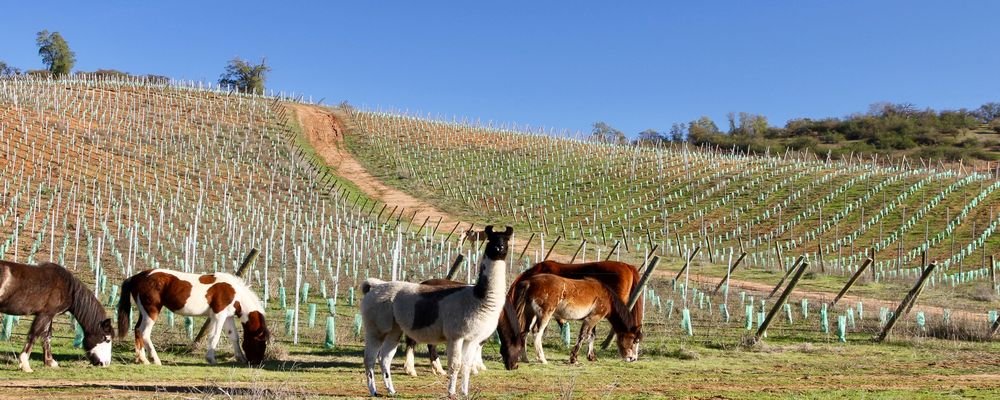 The fact that they have a lama – who obviously doesn't realize it's a lama – running around their winery with the horses adds a touch of quirkiness to this serious business of cultivating premium wine.
I was lucky enough to have some long chats with this entrepreneurial spirit, Thierry, who established the winery in 1989. With his French avant-garde visionary approach, an Argentinian wife, two young sons at the time, and his vast experience in the wine industry, Thierry packed up their Australian way of life and moved to Chile. He hasn't totally forsaken the sunburnt country, as the two dogs of the winery are your typical boisterous Blue Heelers that greet everyone with much enthusiasm.
Thierry's broad smile flashes in-between anecdotes about his life. Born in France, he lived predominantly in Switzerland as a boy. At 1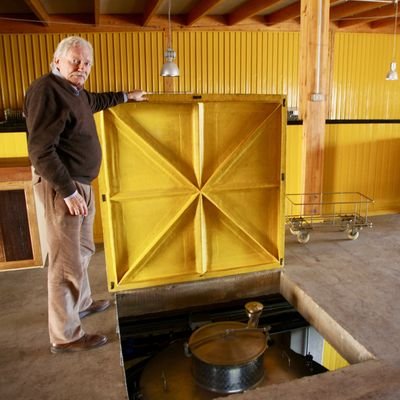 9 he set off to discover the world taking time out in Australia and South America where he met his wife-to-be in Chile. Together in 1972, they embarked on an adventure from Paris in a Volkswagen Beetle, driving all the way to Kabul. Unfortunately, the car had to be sold when they reached the India/Pakistan border, as it was closed. Not to be dissuaded by this turn of events, public transport got them around Asia and eventually onto a ship headed to Australia.
It was in Melbourne that they settled, and Thierry began working for Orlando Wines. He worked his way through the ranks in various roles, culminating in launching the first media campaign outside of Australia for Jacob's Creek. During these Aussie years, Thierry and his family would spend holidays in Chile, where he had strong connections to the wine industry. It was in 1988 that Thierry was convinced that Chile held the key to his future and that the country was on the cusp of becoming the "new discovery" in the European wine markets.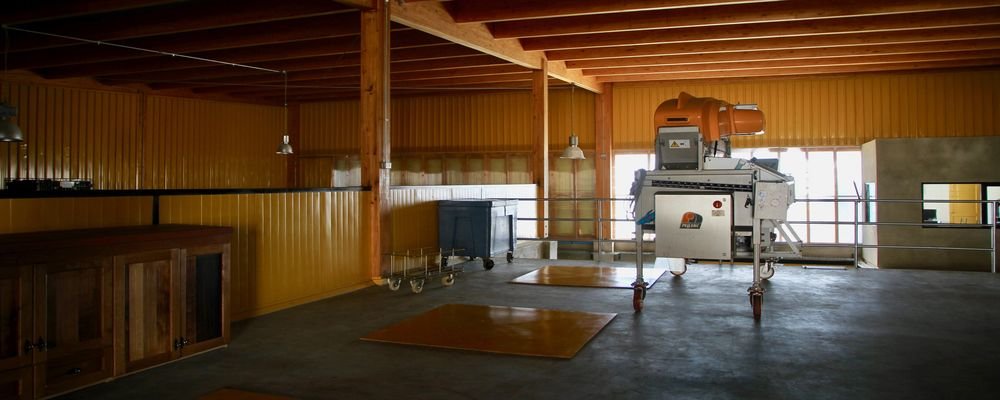 Thierry looked at Casablanca Valley as the perfect spot for growing his grapes. Virtually non-existent in Chile at the time, he aimed to produce premium white and pinot noir wines. His mantra of, "You can't make good wine out of bad grapes, but you can make bad wine out of good grapes" led him to be meticulous about his choice of terroir for growing his vines and the actual grapes that end up in a bottle. He proudly points out where the planted Syrah vines face the sun, while the Pinot Noir grapes hide on the other side of the hill, away from the harsh daylight.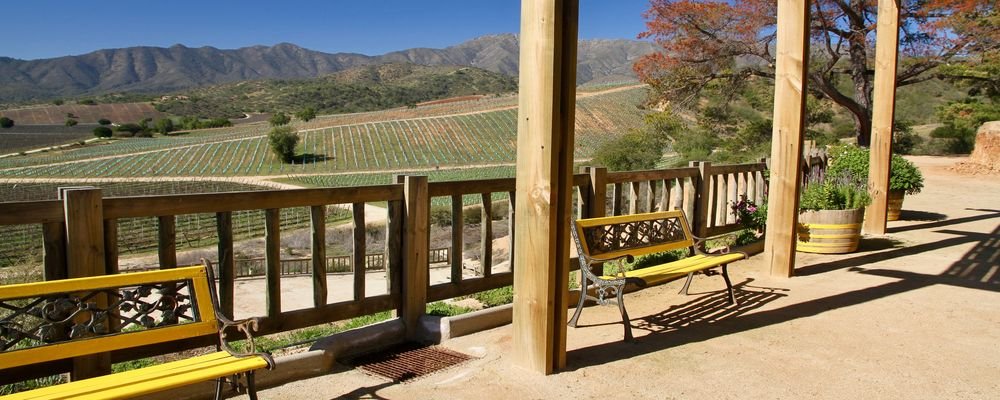 Listening to Thierry talking about his vines is like a symphony to a wine lover, as he describes how lovingly the grapes are dealt with from the moment they are picked to being processed through gravity-fed systems. Even the custom-made wine barrels are a part of a French joint venture under his watchful eye that now produces barrels for the whole of the Chilean winery scene. Villard Winery chases perfection in its drops of wine and is definitely not of the mass-market variety.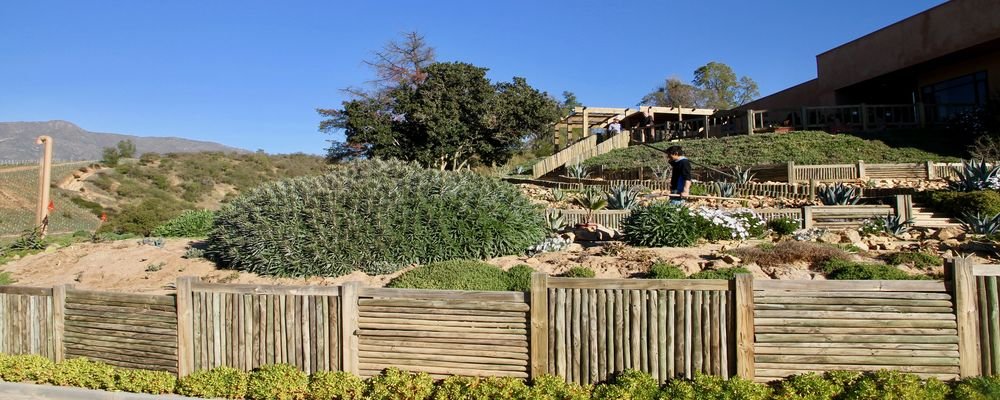 Casablanca Valley at that time was yet to become the wine bucket of vineyards that it is today. Perched between coastal mountains and valleys of the central area of Chile, its fertile ground has given birth to one of the most famous boutique wine regions in the country. From crisp Chardonnays to Sauvignon Blancs, stunning reds such as Syrah, Merlot and Pinot Noir, the Casablanca Valley has cool nights and hot days creating perfect growing conditions.
The landscape is a stunning enclave snuggled between the Andes Mountains and the Pacific Ocean, sitting only 75km from Santiago and 40km from Valparaiso on Chile's coastline.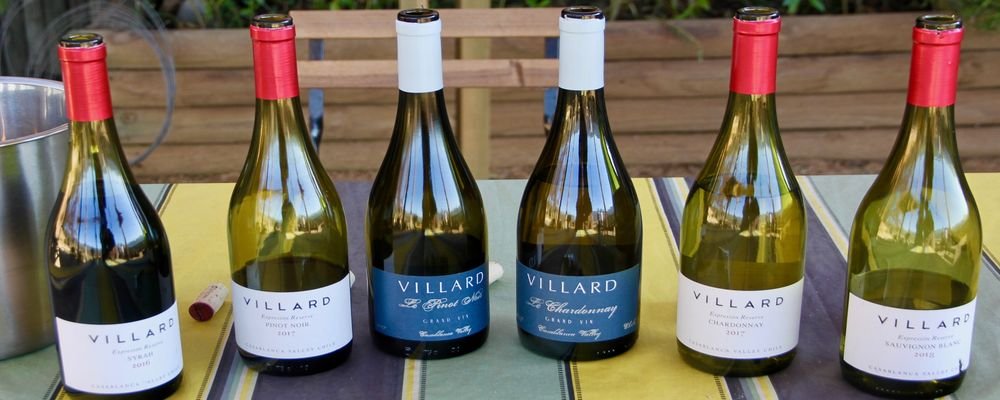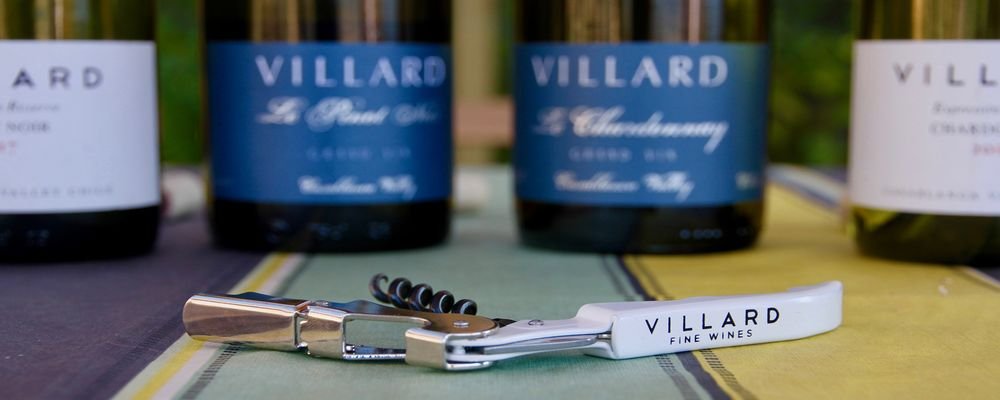 You can jump online and book a tour and tasting of these impressive wines known as the best in the valley. As there is no corner shop to run to for foodie items, lunches need to be booked in advance. From my experience, the homemade French bread and mouth-watering empanadas made by a local woman, apart from everything else to munch on, make lunch here a must-do item on your travel itinerary. Book the lunch with Thierry and be entertained by this charming man of wines.
---
Gail Palethorpe, a self proclaimed Australian gypsy, is a freelance writer, photographer and eternal traveller. Check out her website Gail Palethorpe Photography and her Shutterstock profile.
---