How Mass Tourism Is Ruining These Asian Paradises
Asian destinations that are truly untouched by tourism are harder and harder to come by. As soon as a "new" beach, village, or town is discovered, it is blogged about, tweeted, and almost immediately overrun with tourists. That's especially true if the destination in question is particularly beautiful, awe-inspiring, or affordable for Western tourists.
The advent of mass tourism seems to happen in the blink of an eye, which makes it increasingly difficult for travellers to explore local cultures and ways of life. Sudden mass tourism also puts an incredible strain on the local environment, forcing residents to choose between long-term environmental damage and short-term financial gain. In many communities across Asia, high-rise hotels and careless travellers are to blame for strained resources, massive energy consumption, and increased pollution.
Here are four idyllic Asian destinations that have been ruined by mass tourism, or run the risk of losing their identity and ecological balance in the very near future.
#1: Ko Phi Phi, Thailand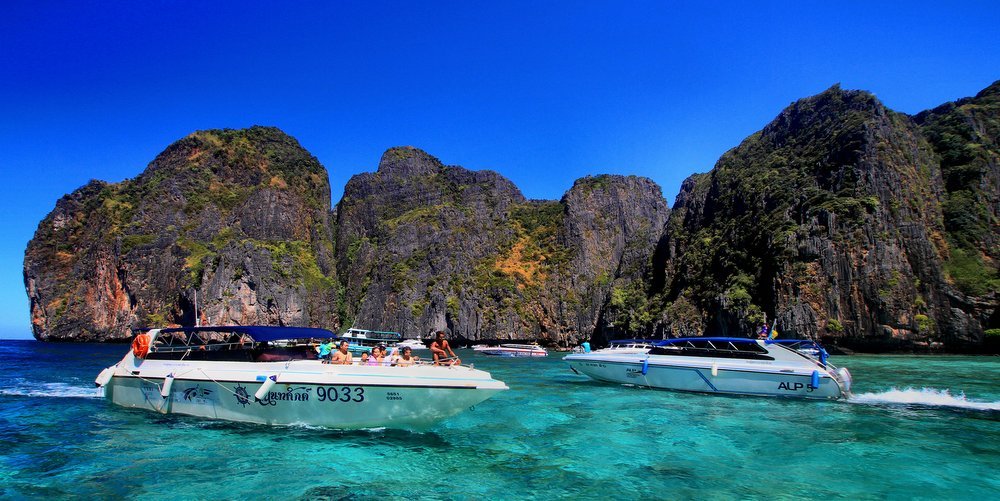 Ko Phi Phi used to be an isolated island paradise in Southern Thailand, flanked by humble beach bungalows and lush palm trees. After being hit hard by a tsunami in 2004, the area was rebuilt with four-story concrete hotels, a massive pier that completely overtook Tonsai beach, and unbridled development everywhere you look. Hordes of Phuket tourists now run amok, and the quiet, peaceful escape of the isthmus has been lost, probably forever.
#2: Bali, Indonesia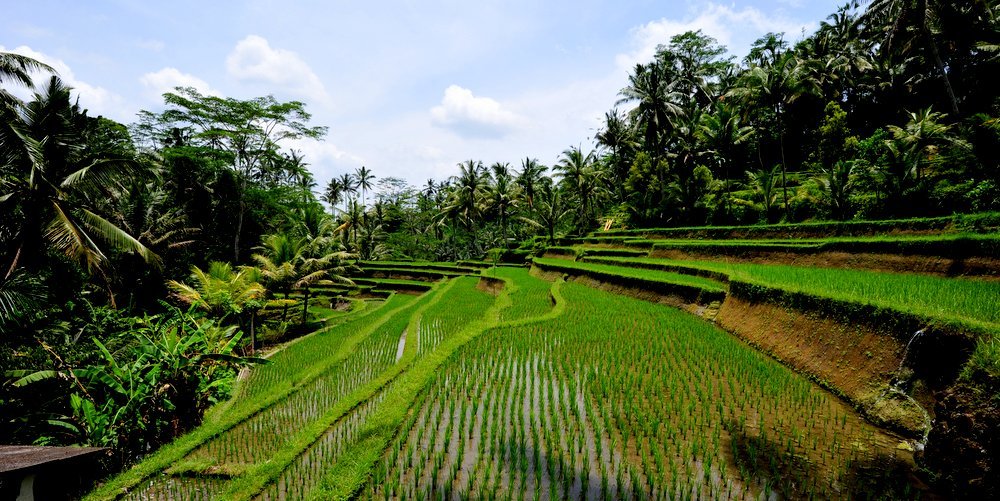 If you read Elizabeth Gilbert's Eat, Pray, Love, it's easy to picture Bali as the perfect low-cost tropical escape – the kind of place you go to find yourself, live in luxury for peanuts per month, and relax the days away doing yoga under a palm tree.
Perhaps Gilbert's book is to blame for making Bali even more famous than it already was, and for attracting tourists in droves. Today, the $400/month rental the author lived in is probably closer to $2000/month, and mass tourism is threatening Balinese culture and the environment. Fresh water reserves as being used up by hotels at an alarming rate, while hundreds of hectares of sacred island land are being developed to cater to rich foreigners. Traffic, pollution, and garbage problems are the price the Balinese have to pay for an economy supported by mass tourism.
#3: Cat Ba, Vietnam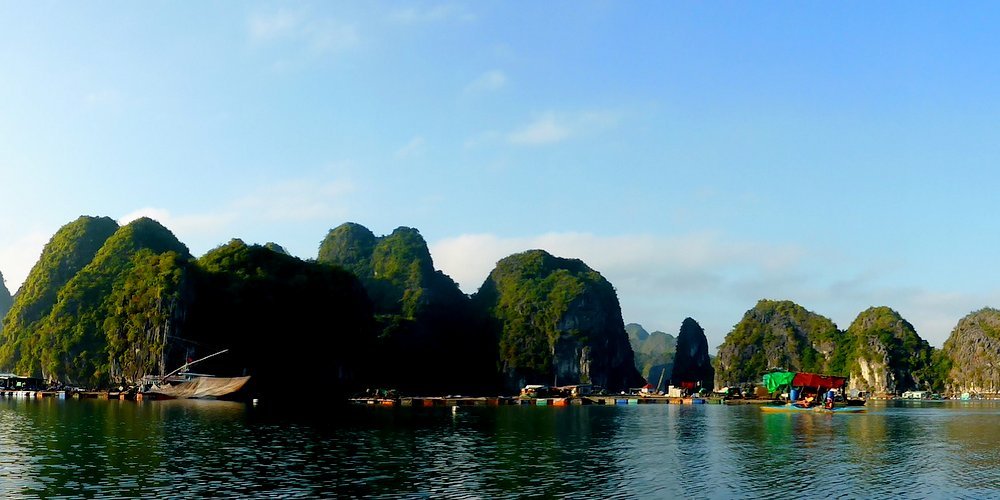 A decade ago, Cat Ba was a tiny fishing village rarely visited by tourists, who preferred Ha Long Bay for its infamous limestone karsts. But Cat Ba has quickly become a more affordable, less touristy option for travellers wishing to experience the karsts without the crowds. High-rise hotels have sprung up along the town's main street lining the water, and locals have had to adapt quickly to a rapidly changing way of life. There are now backpacker bars and hostels, luxury accommodations, and boat tours where Western tourists can photograph and gawk at the dozens of families who still live life on the water in floating house boats.
#4: Da Nang, Vietnam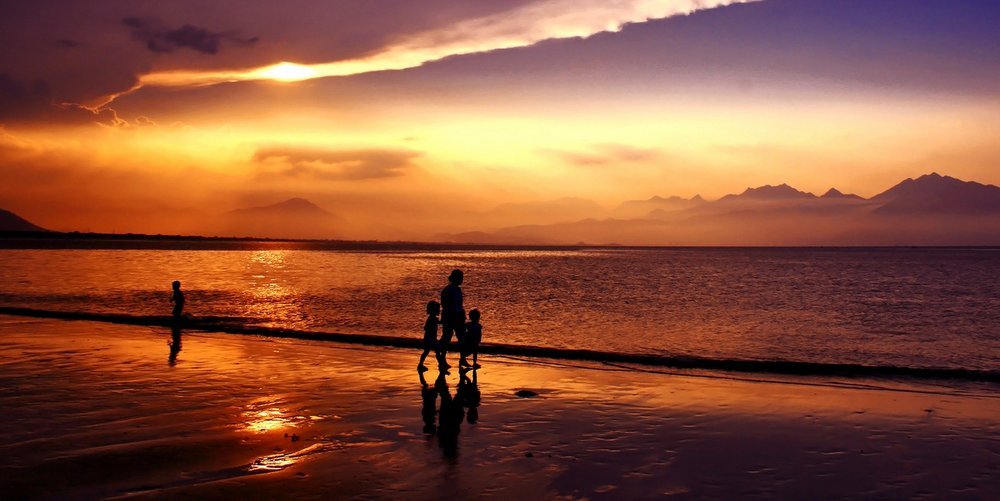 Da Nang is on the cusp of ruin, but there is still a glimmer of hope. This sparkling seaside city in Central Vietnam is home to glorious Monkey Mountain, which towers over the Hàn River as it rushes toward the East Sea (also known as the South China Sea, but don't call it that in front of the Vietnamese!).
Da Nang in 2014 and 2015 was clean, beautiful, and marvelously tourist-free. But huge hotel resorts have begun to spring up along the water and on the west side of Highway 1, blocking views of the ocean and threatening local's livelihood. Many of the Chinese-owned hotels give higher-paying hotel jobs to Chinese expats living in Vietnam, while the Vietnamese cut the grass and scrub the floors for low wages.
Da Nang has a few years of authenticity left, where a tourist could easily get swallowed by a sea of motorbikes and be unable to find another English-speaking foreigner for miles. But with such a spectacular coastline, low hotel prices, and ample beaches ripe for development, Da Nang is likely to become another Hoi An in the very near future. Since this is one of my favorite cities in the world, I highly recommend visiting while it still retains its "we-couldn't-care-less-about-tourism" charm.
Have you ever watched a favourite travel destination ruined by mass tourism? Where was it? Share you story in the comments below.
---
Rebecca Anne Nguyen is a freelance writer and the Founder of TheHappyPassport.com, an inspiration site for solo female travellers.
---