"A brief encounter with some new travel must-haves on the market."
Below are a few new travel toys on the market for the security conscious, the neat freak, the avid reader flush with cash, women with style and the budding movie maker who wishes to have minute by minute memories to share of their travel jaunt.
1. Safego - Portable Safe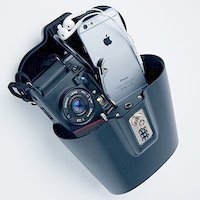 You can now swim a mile off shore or laze floating on your back taking in the fluffy white clouds in the sky without any worries about your goodies back on the beach. Virtually unbreakable and definitely theft proof, Safego is a lightweight outdoor key and custom combination lockbox to stash your valuables in - think credit cards, watch, jewelry, camera and cash. Made out of heavy-duty ABS plastic, it is water, sand and salt resistant with a nickel-plated zinc alloy lock that is rust proof. The flexible steel cable allows you to attach it to any securely fixed item.
It has earphone and charger accessibility so you can still listen to your music with your player locked inside. This is a must have gadget especially for those that travel solo. Visit the SafeGo website
2. Ebags Ultralight Packing Cubes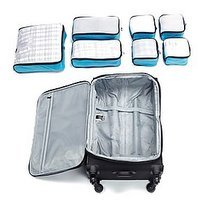 With ultra light tug-tabs, zips and made out of durable feather weight fabric, Ebags are whisper light packing cubes to keep your luggage organized. This is how you can divide and conquer the travel packing dilemma, get organized and know exactly where everything is in your bag. An assortment of colors will give you the choice to have a different color for each person if sharing luggage, or a different color for a matching outfit, if you are that stylishly pedantic. Think of it as the ultimate packing jigsaw as a variety of different configurations can be fitted together using every cubic inch of your luggage.
You could even have an Ebag purely for dirty undies sitting on top for when the baggage inspector wants to investigate your bag. Need more info? Visit eBags website
3. Amazon Kindle Oasis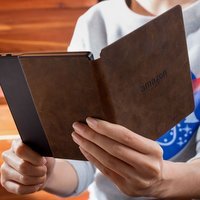 Most traveling souls don't carry a paper mill of novels around with them to satisfy their holiday reading lust, it is simply a kindle with its mega books. If you have plenty of cash and like to be the reader that people look upon with envy, then buy the new Amazon Kindle Oasis. It is the best on the market with a brighter screen and longer battery life than the rest. The Kindle Oasis is Amazon's lightest and thinnest e-reader designed with an ergonomic handgrip, which automatically flips the screen based on how you hold it and a leather charging cover with an additional battery. There is even a 3G model that allows you to download books without the need of Wi-Fi.
The downfalls are that it is not waterproof, the cover doesn't protect the entire reader and ultimately, the expense. But, for the bookworm without a budget that loves to set their tactile senses on fire, it actually feels like a book. Find out more about Amazon Kindle Oasis
4. One for the ladies - Travelon Anti-theft Signature Slim Multi Purpose Backpack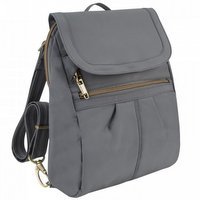 For when the chic female doesn't want to look like a scrubby backpacker, the Travelon Anti-theft Slim Multi purpose backpack is the perfect accessory to safely hide your goodies in.
You will have plenty of nooks to hide your lippy or other female requirements within its multiple compartments plus a tethered key fob and LED light for night-time visibility.
Created from nylon fabric, the backpack has slash-proof straps and body panels, RFID blocking pockets to put your credit cards in and enough room in the spacious main section to hold a tablet or iPad.
Check out Travelon website.
5. Video Recording Sunglasses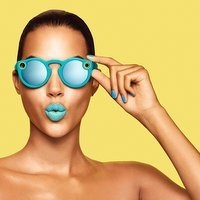 For fans of "Snapchat", you can now pop your sunnies on and go berserk taking holiday pics to upload to your Snapchat memories. These video recording sunglasses "Snapchat Spectacles" are a tad on the retro funky side in black for the cool kids plus teal and coral for those who wish to make a fashion statement. They actually do protect your eyes from the sun, but their main purpose is to give you a hands free way of taking photographs as you traipse around the globe.
There is a small camera in the frame that allows you to take 10-second clips of the oh so amazing sight in front of you then upload the pic to your iPhone or Android smartphone via the Snapchat app. The case doubles as a portable battery charger and includes a USB cable. These potential spy or super-perve sunglasses, are not an asset for dire hard selfie fans. Check out Snapchat Spectacles