A colourful emulsion of culture and cuisine, Bo-Kaap Cooking Tour in Cape Town will give you a history lesson, eye-candy vibrant houses to gawk at which the neighbourhood is famously known for, piquant spices wafting in the air and the chance to get your hands smothered in flour with plenty of shared laughter at failed attempts of getting the samosa stuffing to stay in the pastry.
Think of it as cooking kindergarten where you play with rolling pins, throw around flour and get to stir the pot in a traditional Bo-Kaap house of many colors with an amazing feast at the end of your labors. The tour is run by Zayed Misbach, the son of the celebrated chef Zainie Misbach who has over 30 years experience in Cape Malay cuisine plus Zayed's beautiful wife, Zoelfaa your cooking guru.
Cape Town is a vibrant culinary scene where you can devour traditional bunny chow (hollowed out loaf of bread filled with curry), chew ad nauseam on biltong, gorge on babotie (a curried ground beef and egg custard dish) and savor milk tarts. There is a plethora of traditional foods to tantalize your taste buds in the multi-cultural kitchen of South Africa.
The Bo-Kaap cooking experience begins at the aromatic Rose Cafe where you will have an introduction to this bespoke tour about the cuisine and the area by Zayed.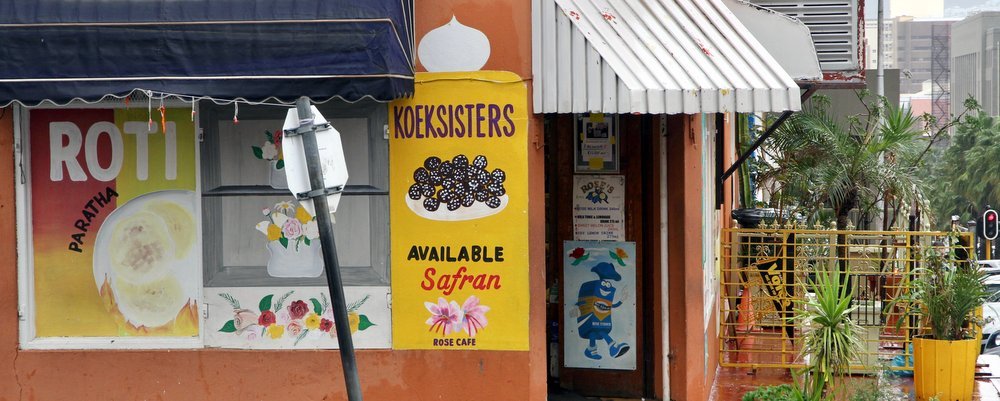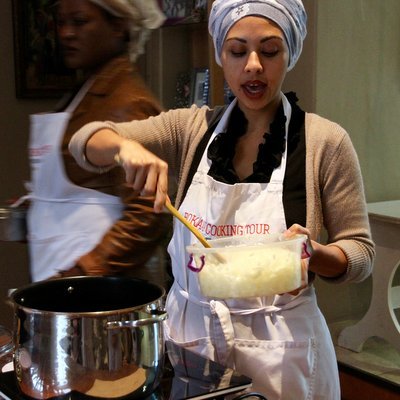 Bo-Kaap is an enclave of whispered memories of slaves brought into the country by the Dutch East India Company in the late 1600s. This is where a melting pot of souls from India, Java, Malaysia, Sri Lanka, Madagascar and East/West Africa created a rainbow community sharing culinary secrets and giving birth to what is known as Cape Malay cooking with its heady and intoxicating mix of pungent spices.
You will hear about the lives of the slaves in the early days and the creation of the Bo-Kaap area that sits at the feet of Signal Hill. The oldest residential area in Cape Town, it is awash in cobble-stoned streets dating back to the 18th Century and is often referred to as the Malaya Quarter, due to its large Muslim community.
Originally the houses were all white and no one is quite sure when these quaint homes of Cape Dutch and Cape Georgian architectural styles began to take on dazzling different hues.

A fusion food, Cape Malay cuisine has adapted from its historical 17th and 18th Century pot mixtures to suit the local ingredients of South Africa. Laden dishes are spread out in a feast for the eyes, as there are no "courses" per se, you just dive into what you want to eat first. Casseroles, curries and flaky roti breads cry out to be smothered in fiery chutneys, pickles or sambal.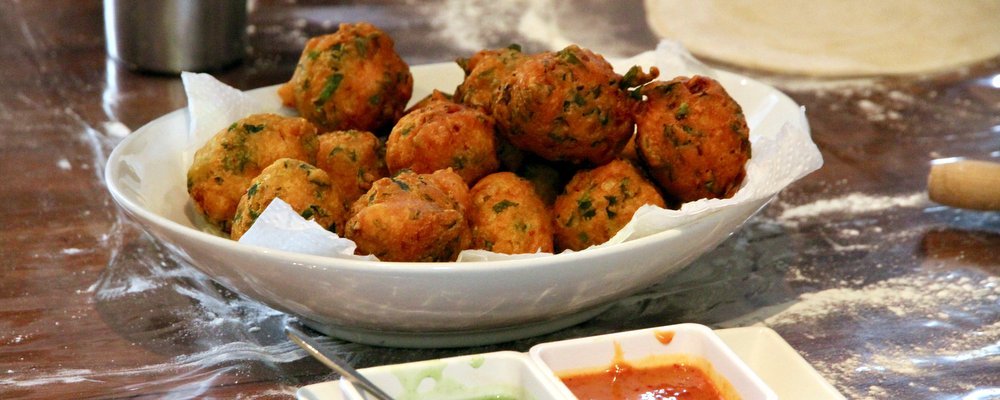 You will have the treat of exploring the iconic Atlas Trading Company that has had its doors open since 1946. The purveyor of fine spices supplying every upmarket restaurant establishment in Cape Town, it is a wonderland that will have you salivating and wishing you could stuff your suitcase full of aromatic bundles to take home.
After meandering the photogenic streets of Bo-Kaap to reach your cooking destination that is Misbach's family home, you are warmly greeted and the cooking fun begins. From the minute the onions hit the hot oil for the base of a Cape Malay chicken curry your nose will start to twitch.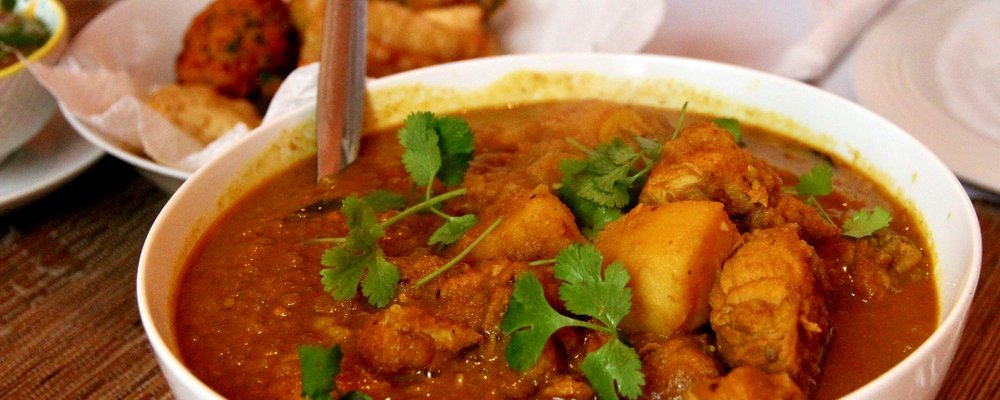 You will have 2 hours of almost one-on-one discovery of cooking techniques and family secrets of how to mix the perfect Masala spices, get sticky fingers rolling balls of chili bites, learn how to fold and create a flawless crunchy samosa amidst loads of laughter and fry roti.
By now your olfactory receptors are in overdrive as you anticipate the finale of pigging out on the feast you and your new best cooking companions have created.
For bookings, dates and times jump onto their website: www.bokaapcookingtour.co.za
---
Gail Palethorpe, a self proclaimed Australian gypsy, is a freelance writer, photographer and eternal traveller. Check out her website Gail Palethorpe Photography and her Shutterstock profile.
---