This weeks quick round up of business travel related news from around the world.
Boeing 787 Dreamliner Deliveries
British Airways takes delivery of its first B787-9 and to mark the occasion they have realised a video on the British Airways youtube channel of a time lapse video of the Boeing 787-9 being built and fitted out. British Airways - Building the 787-9 Dreamliner. Oman Air will also join BA as it takes delivery of its first 787 Dreamliner late Oct operating on routes between Muscat and Europe and Saudi Arabia.
Brandenberg Airport Delayed Again
Berlins Brandenberg airport, plagued with delays and safety concerns has once again had its opening dated shifted. The latest delay adds to the diminishing reputation of the airport and concerns remain on whether it will every be ready. berlin-airport.de
Marco Polo Club Loyalty Changes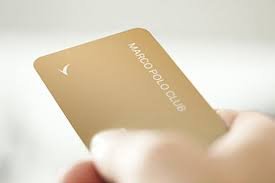 Cathay Pacific Marco Polo Club will be introducing a points base system to its loyalty program from April 2016. The new system will see a points earned based on a combination of cabin, fare class and distance travelled. It will allow members that fly in premium classes to earn tier status faster. See the details on the Cathay Pacific related press release.
London Private Clubs
It appears the London has seen an increase of new private member clubs in the past year. These include clubs for the wine lover as well as corporate style clubs offering private meeting and conference facilities. Some of the more notable clubs that have opened include 12 Hay Hilla business focused club; South Kensington Club catering to fitness, wellness along with socialising; Neuehouse, mixing both business and social; Devonshire Square which will be an exclusive luxury lifestyle club offering hotel rooms in addition to its club lounge, restaurant, spa and gym. Business traveller.com provides and nice overview for more details on these and other club opening.