The most western country of Europe's mainland, Portugal is connected to half of the world by air, when travel becomes a reality again. It's home to some of the biggest waves you will find anywhere in the world, friendly locals, sweet bakeries with yummy goodies and 101 ways to eat fish. However, lockdown doesn't mean that you can't start to imagine graffiti splashed trams, coffee that will have you jumping, cobblestoned streets, and a serious wine culture.
A destination to ravish with lustful gusto, Portugal was the leaving point for ancient wanderers like Columbus and Magellan. It's been stamped with the ancient footsteps of the Romans, Celts, Christians, and Moors. With more than 800km of coastline fronting the Atlantic Ocean, Portugal includes the picturesque Azores archipelago and Madeira Island. It's a country of incredible scenery and cities for explorers.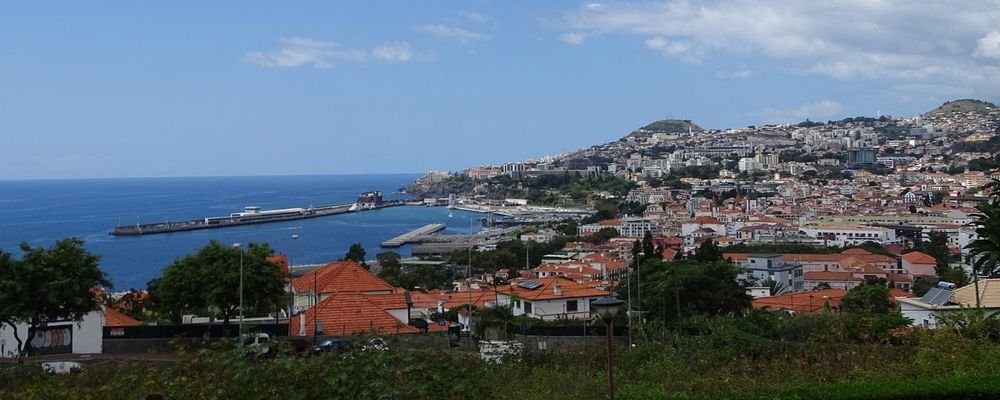 Thankfully, armchair travelers can forget about the long flight and hustling your way through customs and immigration.
Contemplating your Portuguese adventure is thirsty work. So pour a rich Douro red wine or indulge in a glass of port oozing berry and chocolate flavors. A lucky few may be able to find the Portuguese liqueur known as ginja. It's traditionally served in a chocolate cup for a real mouthful of indulgence. If alcohol isn't your thing or it's early in the morning, grab a coffee and join the Portuguese caffeine addicts who are known to gulp down up to five cups per day.
Foodies will have somersaulting taste buds while watching Anthony Bourdain's "No Reservations in Lisbon" soon to be on Netflix. It's totally binge-worthy. Get ready for dribble moments and for hunger pangs to rumble. Ditto for those who glue their eyes to Rick Stein's Long Weekends - Portugal.
Surf the Internet for mind-blowing visions of stunning scenery while learning a thing or two. National Geographic's Portugal Travel Guide and Rick Steve's Europe are excellent documentaries. You will be hyped up about visiting historic medieval villages, fairytale castles, hiking national parks, lazing on sandy island shores, or strolling around UNESCO world heritage sites.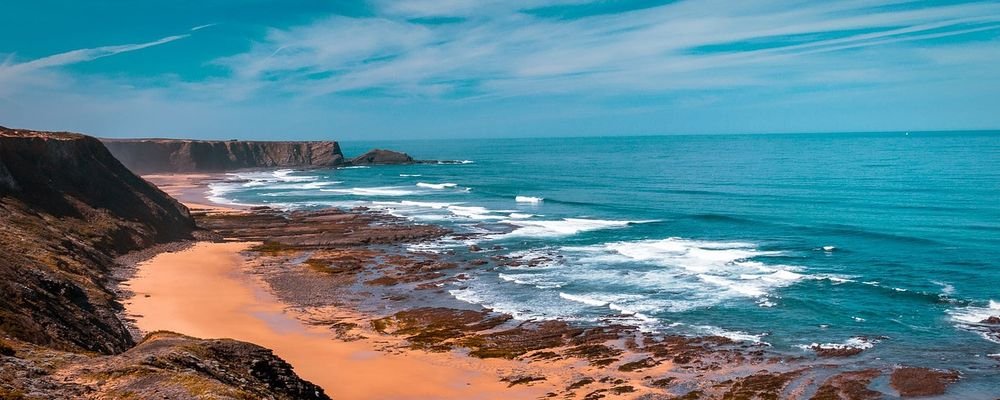 Wanderlusting strategists can get busy with notes and lists for their future trips. Thumb through the pages of the guidebook world's usual suspects; Lonely Planet Portugal, Fodor's Essential Portugal, Frommer's Portugal, and Insight Guides Portugal. All of them have great advice on what to see, detailed maps, side-trips not to miss, and itineraries.
If you want to soak yourself in adventure, grab a copy of "The Wild Guide Portugal: Hidden Places, Great Adventures and the Good Life". You'll have the inside run on the hidden parts of Portugal without the tourist hordes. Think ancient forests, forgotten ruins, and remote beaches.
Bookworms can shove their noses into fiction books and forget about the world around them. "A Small Death in Lisbon" by Robert Wilson is a murder mystery with political intrigue. It jumps between 1999 and World War II as it tells the tale of two men, one a reluctant member of the SS and the other a Portuguese inspector attempting to unravel the motive behind the brutal murder of a young girl.
"The Book of Disquiet" by Fernando Pessoa, one of the greatest Portuguese writers, is semi-autobiographical under the guise of the persona of Bernardo Soares, a bookkeeper in a Lisbon fabric company. It's a dark tale questioning life. "300 Days of Sun" by Deborah Lawrenson tells the story of two women set in the fabric of the underbelly of the seaside town of Faro.
For those looking for a quick read or to dip your toes into various stories, troll through the pages of "The Anarchist Banker: and Other Portuguese Stories" edited by Eugénio Lisboa. For a good murder mystery, check out "The High Mountains of Portugal" by Yann Martel.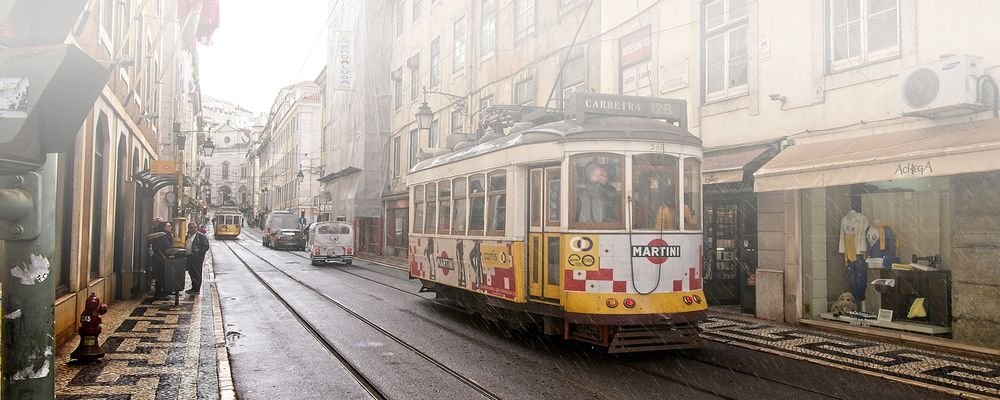 Movie buffs should settle into a comfy spot on the couch to watch "Mysteries of Lisbon." This is an award-winning tale about the lives of a mother and son during the 1820 Liberal Revolution in Portugal. Stretching across three generations, it's raw and mysterious.
"Night Train to Lisbon" is for the romantics. A stuffy professor impulsively goes on an unforeseen adventure after saving the life of a Portuguese woman. "Amália" is a favorite movie of the Portuguese locals. It portrays the life and struggles of Portugal's famous fado singing legend. "Blood of My Blood" is a masterful tale and epic story of a family living in Lisbon's slums. Sometimes, uncomfortable and quite confronting, a web of intrigue is woven throughout the narrative.
There are plenty more good movies such as "In Vanda's Room," "That Good Night," and "Porto," to name a few.
Get excited about the accommodation available, from luxurious properties of old-world charm to contemporary elegance:
Listen to the voice of Amalia Rodrigues, stuff your face with a warm custard tart and dream of getting a real "pastel de nata" when you are in Portugal.
---
Gail Palethorpe, a self proclaimed Australian gypsy, is a freelance writer, photographer and eternal traveller. Check out her website Gail Palethorpe Photography and her Shutterstock profile.
---