Close your eyes and imagine ... sliding out of a robe and lowering yourself into warm thermal waters in a rock pool, with a bubbling stream of pristine water running by. The sparkling stream is so clear you can count the pebbles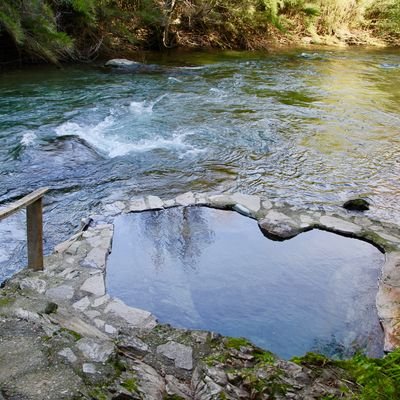 below the surface or the tiny iridescent bubbles as it rushes over lush green moss.
The rocks are smooth to the touch, while the air above the water makes your skin tingle, and the breeze whispers through the trees. Sunlight dapples and plays amidst the leaves in your secluded haven, as you immerse your whole body. You are in your happy place.
The thermal waters rush to you from the banks of the Liucura River. Sulphated water with a high percentage of sodium and calcium, it's said to be the ultimate stress reliever and body toner. On the riverbanks, there are two rock pools where the hot springs lurk with temperatures ranging from 30 ° C to 37 ° C.
The alternative to an indulgent soaking in the natural surrounds is the covered thermal pool, where the steam fogs the massive windows reflecting the willowy greenery and glimpses of snow-topped mountains. During the summer months, there is a large outdoor swimming pool with plenty of lounge chairs for reclining on with a good book.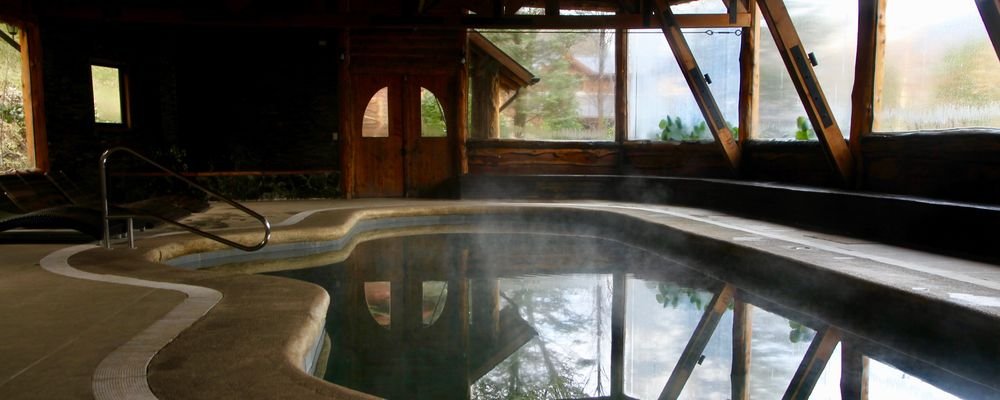 This is what you can have at the boutique Peumayen Lodge, Pucón. It sits about 45 minutes outside of the gorgeous town of Pucón in Chile that is dominated by the snowy capped Villarrica volcano. The area is renowned for its valleys smothered in forests, and where natural hot springs seem to pop up everywhere. It's where you can pack your bags and spend a few days in an oasis of calm or simply pop up from the town for a decadent day of thermal lounging. Add in a long lazy lunch, and that is what holidays are all about.
A boutique lodge with only 12 rooms, Peumayen's decor is soaked in Patagonian influences, from its handcrafted light fittings created out of wooden sticks to stunning handwoven rugs, and traditional architecture. There is a serious nod to its surrounding vegetation, as ever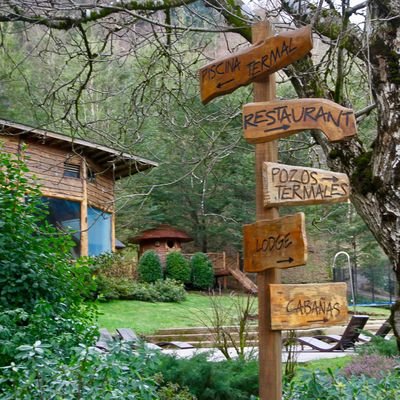 ything you peer at has a symbiotic relationship based on the flora and fauna of the region.
All of the guest rooms are named after local trees, so you don't have to worry about remembering a room number, just a tree! Bright splashes of colour mix with the honey-coloured wood, and guest rooms are spacious, with plenty of light flooding in. Ensuites give you enough room to do your own version of the cueca (traditional Patagonian dance), and sublime bath products will have your nose twitching in delight.
For those wanting their own indulgent playground, there are four private cabins beside the river with beautiful decks where you can sit sipping your apéritif of pisco sour before heading up the hill to the lodge for dinner. The cabins are in their own oasis under a canopy of lush greenery. Floor-to-ceiling glass windows allow the outside in, whether open or closed. Nature's gentle murmurings mingle with that of the serenading water sounds lulling you to sleep at night.
In-room safes give you somewhere to stash your valuables, and heated towel rails will provide you with a warm and comfy towel to wrap around your body after wallowing under a rain shower. The small gift shop sits beside the reception and computer area, but don't expect the Wi-Fi to work when it's windy. If you have to bring the kids with you, don't despair, as there is a children-friendly play area on the ground floor of the lodge, plus outside by the swimming pool.
Peumayen Lodge is the love child of a local family who owned the land and their French son-in-law, Michel, a chef who happened to meet his Chilean wife when she was in France. Open for 10 years now, it's a passionate outpouring for the love of hospitality and glorious local food and traditions.
During this time, Michel has encouraged the local farmers to grow what he needs to produce his restaurant fare. A herb garden flourishes by his kitchen door, and he regularly takes the trip to Bolivia for his fish, as there is none to be had in Pucón. He blends local flavours and a culinary heritage of locals' knowledge of the edible living forest into his French-influenced food that looks like artwork on a plate.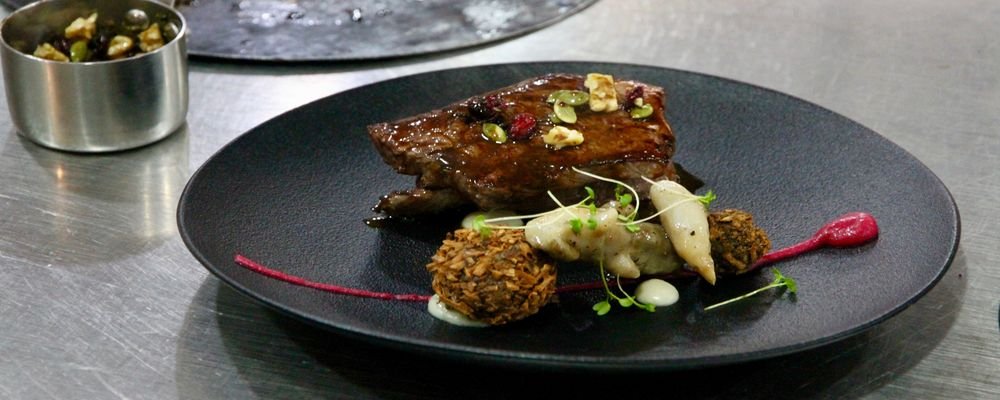 There is a different menu for lunch and dinner each day to surprise and tantalize your taste buds. There is homemade bread, carpaccio of fish (sea bass with crab) dribbled with orange, lemon and pomegranate sauce, and osso bucco dished up with ratatouille, while the seafood risotto will have you begging for more.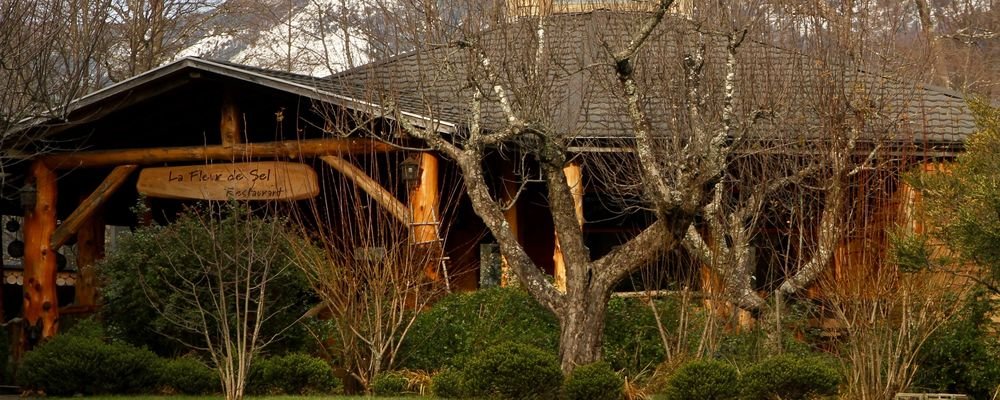 A massive open fireplace in the middle of the restaurant keeps you cozy during the winter months. The extensive wine list with plenty of local boutique wineries showcased gives you plenty of options for the perfect marriage of food and wine. Make sure you try Chile's famous Carmenère that was one of the original wine varieties of Bordeaux, France.
Website: https://www.termaspeumayen.cl/


---
Gail Palethorpe, a self proclaimed Australian gypsy, is a freelance writer, photographer and eternal traveller. Check out her website Gail Palethorpe Photography and her Shutterstock profile.
---