Below are a few quirky travel gadgets that may actually come in useful, depending on how and where you are travelling to. For some people they are in the too wacky or unnecessary basket, but for others, they may look upon them as dire necessities that they would never consider leaving home without.
1. Big Body Wipes
Think of a gigantic version of hand sanitizing wipes and you have the idea. Supposedly for those who may be in the situation where there are no showers readily available or for those who may be over using a shower for whatever reason. Reviews have commented that the big body wipes were very useful, but didn't allude to the situation where they came in handy. Another comment about big body wipes stated that they were "very sensual" to use, which made me wonder what they were doing with them.

There are two per packet and they measure four feet x two feet, so you won't have to worry if you have a large body mass to wipe down of grime, armpit odor or grungy private parts. A noted feature is that the moistness is not compromised, despite its size and that they are ideal for hygienically challenged souls. Stating that the big body wipes will spare you "from a filthy demise," unfortunately, there are no 30-day returns on this product.
2. Inflatable Hangers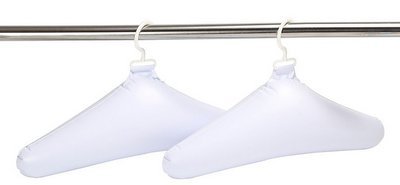 Dedicated to travellers that don't haunt five-star establishments and end up in budget accommodation where there are no coat hangers to be found in the musty closet, maybe camping scenarios where there is simply no closet to be had, or if you intend staying with a friend who isn't into sharing closet space. Taking inflatable hangers in your meagre luggage space could be the answer to these woes.
The attributes of blowing up your own coat hangers include the fact that they can be used on wet or dry garments, the bottom hook will hold your delicate items such as frilly nickers and you don't require a lot of breath to inflate them. For an item that multiplies like rabbits in a home closet, albeit not of the blow-up variety, remember you won't be able to unpick locks with this type. They could, however, keep the kids occupied in the bath as a faux long surfboard for a Barbie doll or a Spider Man action figure, whilst you are slurping a martini on the terrace overlooking the sandy beach.
3. Fold-Flat Footrest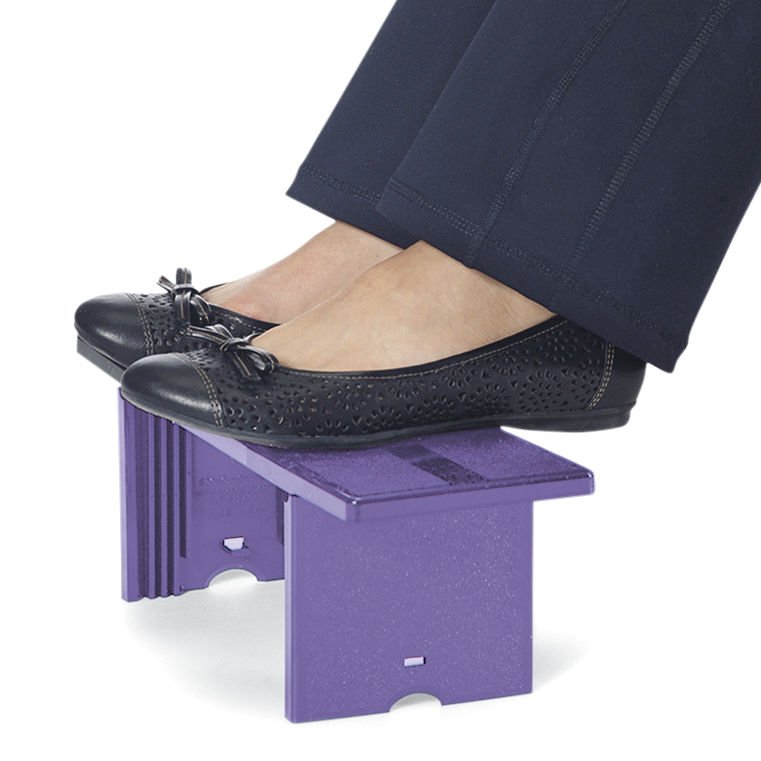 For travellers who happen to be height challenged, in other words when you take your seat on a plane your feet don't touch the ground, there is the fold-flat footrest. It isn't just perfect for any mode of travel where you are sitting down, but it can also be used at home or in an office environment.
A compact portable footrest of durable ABS plastic, you will be able to elevate your tired tootsies and legs to improve circulation and reduce swelling. It prevents back strain, numbness and DVT, all of which can be a bitch when you are on a long-haul flight. It will support up to 100 pounds, so don't stress out if you happen to be on the large size, with the added disadvantage of short legs.
Just add this to your inflatable pillow, your sanitizer wipes, lip balm and whatever else you deem necessary to squash into your carry-on luggage.
4. Magellan Business Class Inflatable Footrest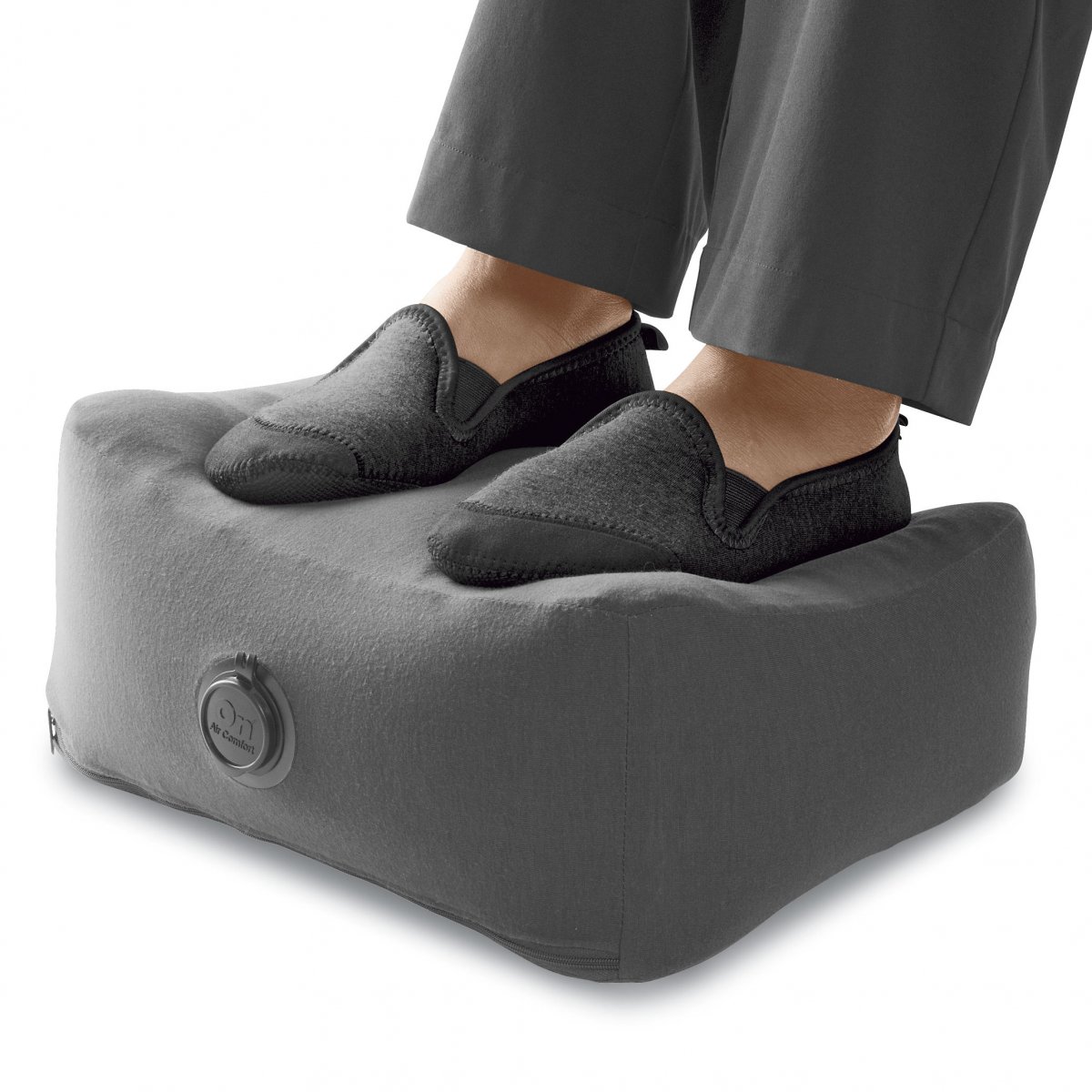 As with the fold flat footrest, this is also for the vertically challenged individuals wishing to put their feet on the ground when they sit down. But this one is a blow-up version, so it will comfortably fit in your carry-on luggage with your other blow-up toys to keep you happy when flying. Its selling point is the fact that the angled foot bed aligns your entire body into a healthy sitting position, giving you a more comfy flight.
Constructed with a cozy micro-suede cover and its own travel pouch, it is an amazing travel accessory. Fashionistas must be warned that it only comes in the one color, grey.
5. Zukin Earthquake Hood and Cushion Cover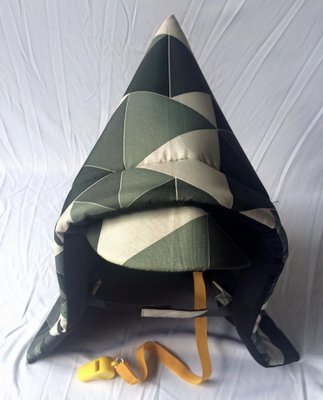 If you happen to be heading to one of the 10 most earthquake-prone zones in the world (Nepal, Japan, India, Ecuador, Philippines, Pakistan, El Salvador, Mexico, Turkey or Indonesia) it may be wise to copy the kids in Japan and invest in an earthquake hood. Totally portable and it can double up as a cushion, this emergency head protection will not, however, win you any points on a fashion runway.
This item is for the cautious folk who like to be ready for anything when on vacation and it does include a pocket for storing your mobile. It will provide you with shock absorption in case of falling debris during an earthquake. Considering it is constructed from padded cloth, it is not advised to put it to the test with a concrete block or to use it as a pseudo motorbike helmet.