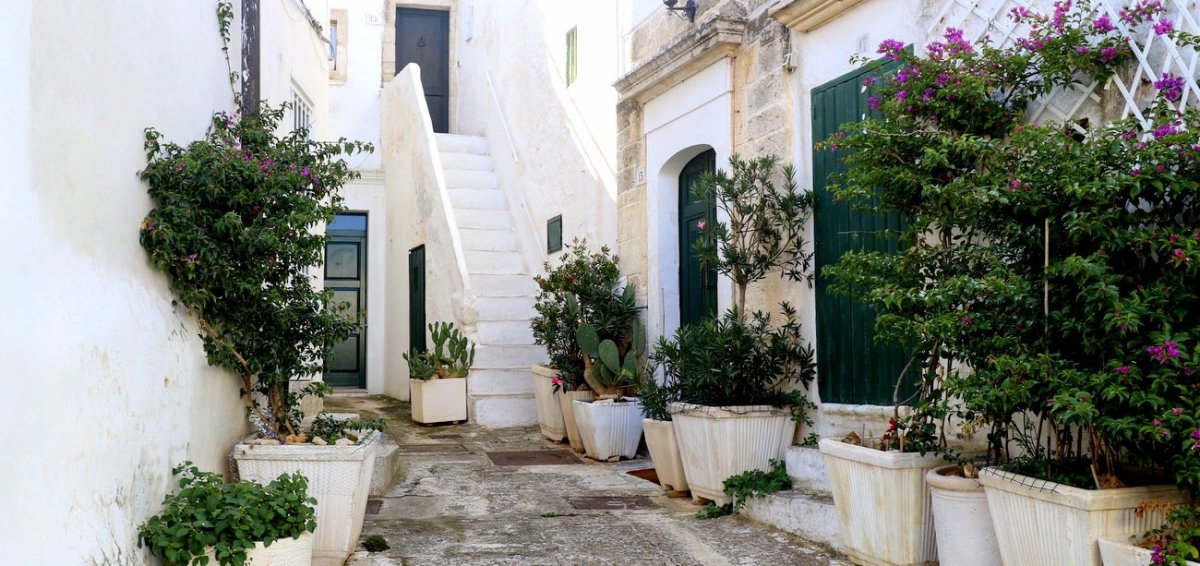 Puglia was the perfect destination for a long weekend just as the season's changed. Back home in England, the nights were drawing in and the temperatures plummeting, but the southern tip of Italy was still scorching in the throes of summer. Woollen jumpers and leather boots gave way to swimsuits and sandals as we spent three days relaxing by the sea, interjected by humid afternoons exploring the labyrinthine streets of the white town of Ostuni.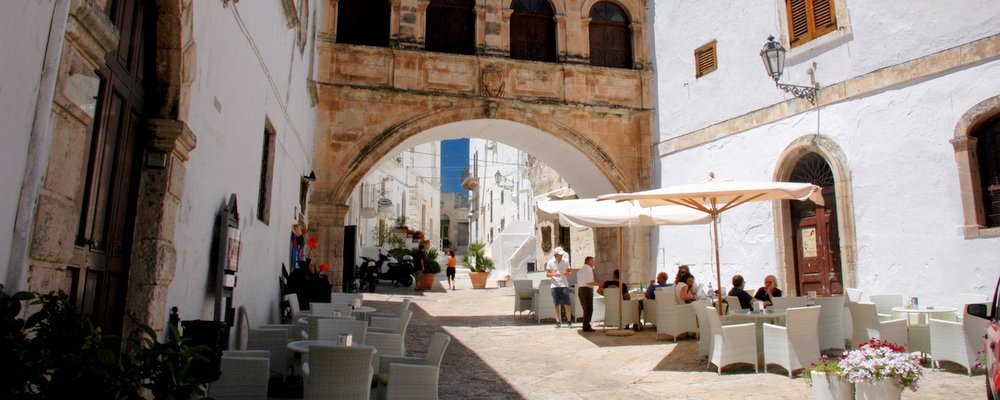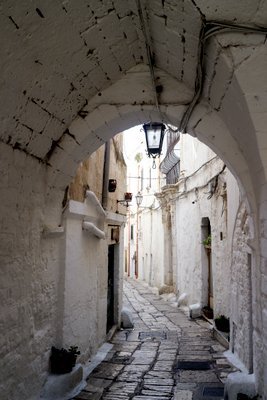 Located in the province of Brindisi, on the heel of Italy, Ostuni is one of the most interesting towns in the region. Perched atop a hill, overlooking miles upon miles of ancient olive groves, the old town is perfectly preserved. The town's origins date back to the Stone Age, and many of the buildings in the old town remain little changed since the Middle Ages. The winding and climbing alleyways, passages and flights of stone steps seem precariously positioned on the hillside, offering many dramatic vistas and countless opportunities to get lost.
We spent hours wandering around the white-washed streets, ducking down winding lanes and climbing steep staircases to discover all of the hidden nooks and crannies that the old town had to offer. Down one alleyway, we stumbled upon an elderly gentleman named Giuseppe who was carving wooden spoons in his workshop. Although he spoke no English, we learned that he had been hand-carving utensils in the same spot for over forty years. After watching him work and communicating with hand gestures, we left with a beautifully crafted wooden spoon tucked in my bag.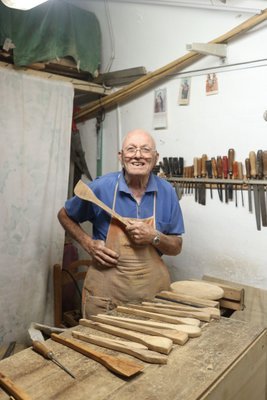 Exploring the maze of alleyways builds up an appetite, but you don't have to worry about going hungry in Ostuni. There are a handful of Michelin-star restaurants, an abundance of bustling cafes with tables lining the streets, and several traditional restaurants tucked away into caves. Due to its proximity to the sea, seafood dominates most of the menus, as do local pasta dishes such as orecchiette. We snacked on the many olives, nuts and savoury snacks that every establishment thrust upon us, washing everything down with a refreshing glass of Aperol Spritz.
The entire town is painted white, with an abundance of potted plants and trailing greenery offering photo opportunities around every unexpected corner. Cacti sit in huge terracotta pots beside front doors, bougainvillea trails from the walls and tiny plant pots perch on window sills, creating the perfect contrast again the white walls. This combination of white and green is also evident if you admire Ostuni from a distance; a white pearl sat atop a hill surrounded by greenery.
---
Emma Lavelle is a UK based writer and photographer and has her own blog Field and Nest.
---