We all know how this goes. You are standing at the luggage carousel watching everybody else leave with their bags (and watching extra closely when someone picks up a back that looks like yours). You start to rationalize; perhaps your bag will be last because you travelled the longest distance (for this instance, it was Singapore to JFK, via Heathrow).
Then there is the other side of your mind which has the sneaking feeling that your number is up. You travel enough for the laws of averages to catch up with you eventually. Then you see the little tray appear on the carousel. The sign there is nothing else coming off your flight.
You have travelled 32 hours, you are in JFK, it is -3 degrees C and you are without your luggage.
After the first thought of 'I am not sure I am ready to face this' you reason that 24 hours without your 'stuff' will not kill you provided someone gets you within the vicinity of a shower. The bag has likely missed the flight and will be on the next one.

Then you go to the airline baggage claim and the following words are uttered. 'Well, we know the luggage was scanned out of Singapore but we have no record of it at Heathrow…' You have been immediate in reporting your loss but the reality is your bag has already been missing for 24 hours and nobody has noticed. This is definitely not going to be good.
'We will call you when we find the bag'. Like a dumped girlfriend, you pretty much know that the call is not coming but you hold out hope, anyway, that your baggage will change its mind and 'phone home'.
In the meantime, there is a two-week business trip to get on with (which turns into a 3-weeker while you are on the road). First stop is Atlantic City where you are at the mercy of shops who sell to the 'opportunity' buyer who has, from your perspective, questionable taste. You get tired of washing your one pair of underwear (and yes, I will now always travel with a spare set in the hand-luggage).
To be honest, I was being fed, and as I was at a conference, I also had access to alcohol and a very comfortable bed to sleep in. This journey has definitely been a first world problem.
That said, my main source of outrage has been the way the whole issue was handled. I have now received my luggage. It was 7 days late and returned with a gaping hole where one of the wheels used to be. At no point was I able to actually have a conversation with the airline. Nobody notified me of the damage; nobody kept me up to date during the 7 days the luggage was missing. When I was asked to contact the airline – I called 15 times only to be constantly told that 'due to call volume' they couldn't answer the telephone.
I did get an automated questionnaire 48 hours after my flight asking me to rate my experience however because their questionnaire has a bug in it that doesn't allow a certain page to be saved, I wasn't even able to get that feedback through. Of course, my claims submission also suffered the same 'we are not able to save your details' problem.

This is an airline that advertises itself as a premium airline (I won't give you the byline as it will give it away – suffice to say, they tell us regularly they are better than most others in the industry). I almost spat my water out when I was told that they understood that I had 'choices' during the safety video. So here is my question? What do we have the right to expect?
There were a couple of points that did not sit well with me. Firstly, it is the one where you see a huge amount of marketing showing what a fabulous experience the airline provides when corporate reality obviously does not connect to that. I would suggest to you that this Airline knows this and has all sorts of financial reasons to why they should not care. From a business point of view, it does not make sense.
So when did Marketing just turn into falsehoods? Is that really OK? Am I being naïve (you can answer yes, I won't be offended)? There is a lot of discussion around employee and customer engagement right now. How is this expected to improve under the scenario I have just described?
The second point for me was the cabin crew. They were the only part of my journey that was pleasurable. They have obviously bought into the mission and they worked hard to make the trip a success. However, they are also not the first group of employees I have seen who are fundamentally let down by other parts of an organization that are managed badly or which are, mostly likely, working to a completely different set of, counterintuitive, goals. I am extremely disappointed on behalf of these people who try and are 'let down' by their own.
The loss of luggage is definitely an inconvenience but it is manageable. How it is managed (or whether it is actually managed at all) is an entirely different conversation. This airline is right, I do have choices and I will be making them.
---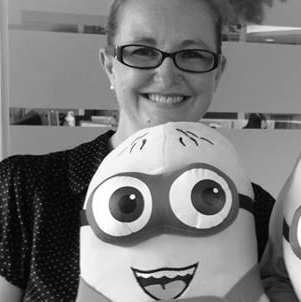 Author: Rachael is an 'accidental' traveller who has lived outside of her native Australia for over 20 years. She likes driving and has driven through places such as India, Vietnam, Peru and Iceland.
---