Talking travel cover with any traveller is about as engaging as persuading a glass-eyed 21-year-old to take out a pension and write a will. "Essential, but boring"; "not needed until it's too late"; "skip the details, how much" and the iconic "I wish (insert as you see fit)….." all usually reverberate around the topic of travel insurance. Often, it is about the last thing to be packed into the mental suitcase of must do's before fleeing for the airport.
However at Wise Traveller, we aim to shine a light in the darkest areas of travel topics and trip insurance is a major concern for our members. While it may not be the hottest to consider alongside sun, sea and sundowners, travel insurance gives peace of mind and is an invisible cloak that enables you to travel safely with it only ever appearing when you need it most.
And usually when you need it most is when you find out whether it works or not. So here are a few tips on getting the best out of your travel insurance and ensuring the razor's edge of small print doesn't cut you up:
1. Where are we going?
If you're off on your travels, make sure that your travel cover does indeed include areas that you want to travel to. We have found that some countries aren't covered or parts of a country or region which is in conflict, such as parts of the Middle East, are not on the map of cover. Equally, make sure that if you travel to Europe, your insurer knows which part, as there are countries on the European continental shelf that are not part of the European Union, while others are considered to be in Europe. Always clarify with your insurer.
2. Don't assume you are covered for everything
Read up on the travel insurance policy and understand it fully before you leave. One of the top three reasons claims are denied is not because of fraud or insurers wishing to be difficult with claims, it's because customers don't know what they are (and are not) covered for. For example, some policies may well exclude delays and cancellations if you use budget airlines – leaving you out of pocket and steaming. Most will not cover a delay in departure prior to you leaving your home town or country.
3. Lonely items
Leaving unattended and valuable items can actually trip you up, particularly if they are then stolen. Ask travel insurers if they will cover items of value stored in suitcases when they go through the hold at an airport and then stolen. Surprisingly, you may find some will not cover items that are unattended in any circumstance - like check-in luggage.
4. Dangerous sports
Naked parachuting, kangaroo boxing and playing catch in a war zone aside, be quite clear on whether you will need to pay for dangerous sports and get insurers to define which you are an are not covered for. Normally, injuries from such 'extreme activities', such as scuba diving or skiing, will require extra travel cover. Also be wary of buying annual insurance that includes all these extreme activies if you only do these activites once and a while. With annual cover you are paying for these activites on every trip whether you do them or not, infact you are paying a portion of everyone elses also. Consider buying more general annual cover then top up only on the trips when you go extreme.
5. How much cover?
Review the cover limits as you may well find they are low side or cover on personal items are ridiculous to the point that your laptop worth $2,000 is only covered for $250. Equally be cautious of the marketing around high limits for things such as medical. If you ever need US$15m medical cover for a travel accident you are in a much worse condition than simple travel insurance will manage. Also ensure you have appropriate and usually specific cover if you are consicously going in to environments that have high risk, such as central Africa for it's nasty viruses, parts of the Middle East given the risk of loosing body parts walking down the street or the potenial of being kidnapped in part of Asia or South America.
6. Opt for annual cover
If you're taking three or four trips a year, then single trip travel cover is going to be expensive. So why not opt for annual, multiple trip coverage: it could well be cheaper and more flexible to your needs. Make sure it's limits provide good general benefits for things such as travel delays, trip cancellation and loss of personal items as well as some flexibility for the length of your travel.
7. Lock 'em up
Not your daughters, but the doors at your hotel room! Leaving one unlocked while you're in the shower or enjoying a drink on the balcony, could see an insurer slip away from a claim as much as the burglar that took your valuables. Unlocked doors suggest the room is open - and the unopened window for your travel insurance cover to be thrown from.
8. Police reports
If an item is stolen or lost, then you need to get a police report or a notice from a recognised authority to back up your claim. Don't leave it until you get home and make a claim to only find out you don't have the right supporting information. It is not unreasonable that insurers have been more strict on supporting information, for instances, statistically there have been more claims for lost or stolen Rolex Oyster watches than actual watches produced.
9. Medical claims
One of the biggest money makers for medics in most holiday hotspots is a sick traveller. And a sick traveller will no doubt be even greener when the bill lands on their hospital bed. Separate medical insurance is a possibility for travel, or at least check the constraints of your travel insurance as they may only cover trips, bumps and bruises. Declare all your pre-existing ailments. And if you get STDs, sorry, but you're on your own as they are unlikely to be covered.
10. Get a picture
A good tip is to get a list and pictures of all your expensive items, serial numbers, for those items with them, even better. Back that up by downloading to your laptop or saving on a memory stick.
11. Cover conditions
Clarify with an insurer about cover conditions, such as your dates of travel and destinations, as well as registration of personal effects, such as mobile phones, to ensure the cover to be completely effective.
12. Valid claims
Insurers have seen all the scams and deal with them on a daily basis, so you may as well play a valid claim by the book and have it accepted smoothly and quickly. Any sniff of fraud, exaggeration or misleading information will delay procedures. Ensure you have all the necessary documentation, read the claim forms before filling them in and submit them as required. Inflated values on valuables will undermine the claim and any vagueness in a statement will erode the perceived validity of your claim. So keep it watertight.
13. Never assume
When you book a two-star hotel you will never assume that you will get a five-star. Equally, don't assume that something maybe covered in your insurance when in reality it probably isn't. So check and check again. Because if it ain't in the travel insurance policy, you're paying!
Contrary to popular belief most insurers are not in the business of denying valid claims, but they will base their assessment process on the applicable policy conditions and provided information. This seemly inflexible position is to ensure objectivity and fairness across all claims, as best they can. If you have a claim denied ask why and if you have information or additional support to counter the position you can always ask for a review.
---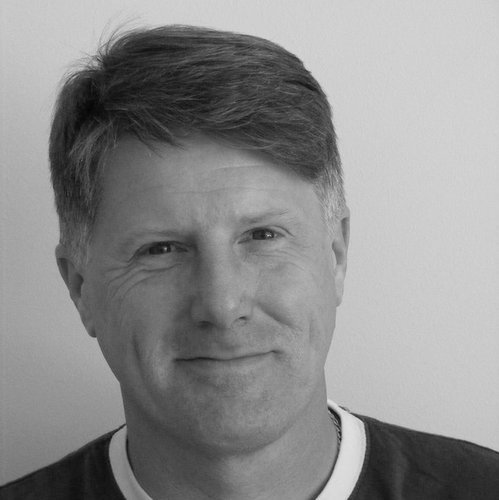 Andy Probert left the British rat race after a 25 year journalist and PR specialist to live in Turkey and now Cyprus, a compulsive traveller his favourite places include Vietnam and India among many. Among the travel Andy continues to write freelance and still maintains PR client base.
---