Travelling with major airlines can often seem like a David and Goliath battle where you're definitely not Goliath. While it may seem that the airlines have a distinct upper hand in any dealings, that's not necessarily true. Arm yourself with this knowledge and go forth a bit more confident on your next flight:
Bumped from a flight? You can get cash.
Most travellers are familiar with the scenario: a flight is overbooked and several passengers get bumped from the flight. They take a few vouchers and head on their way.
Don't be that passenger. If the airline bumps you and then fails to make a new itinerary for you within two hours, the airline is obligated to follow its country's compensation rules. (For the U.S., this could be up to $1,300.)
Delayed luggage equals even more cash.
It's a traveller's worst-case scenario: you've got an important meeting tomorrow but your suitcase (and suit) is nowhere to be found.
If your luggage is delayed airlines will often offer around $25-50 per day to calm you down; in fact, what airlines don't want you to know is that there are rules in place which may allow passengers several thousand dollars in compensation if they play their cards right.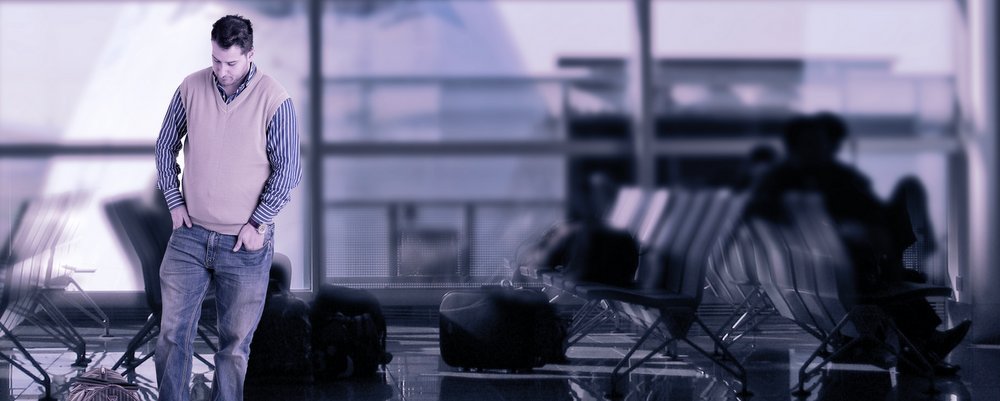 Tickets can be cancelled without a charge within 24 hours.
Many airlines have an even more flexible policy, but it's safe to assume that all tickets can be cancelled within 24 hours with no problem.
To ensure you'll have no problem getting your money back when you need to cancel a tentative plan, be sure to book through the airline's website. (Although third-party sites like Travelocity and Expedia offer decent policies quite similar to the airlines.)
If your plans change, airlines pay the difference.
If an airline arranges alternate transportation with a different carrier due to a delay or other issue, the booking airline is obligated to pay all the extra fees associated with the new ticket.
Cross your fingers that the only ticket available is in first class.