Gliding over the icy waters of Argentina's Lasifashai River into the Beagle Channel, the only sound you will hear is the gentle whisper of your paddle slicing through the water. You will poke your nose around the historical Harberton ranch and have magical precious get-to-know-you moments with the locals of the penguin colony on Martillo Island.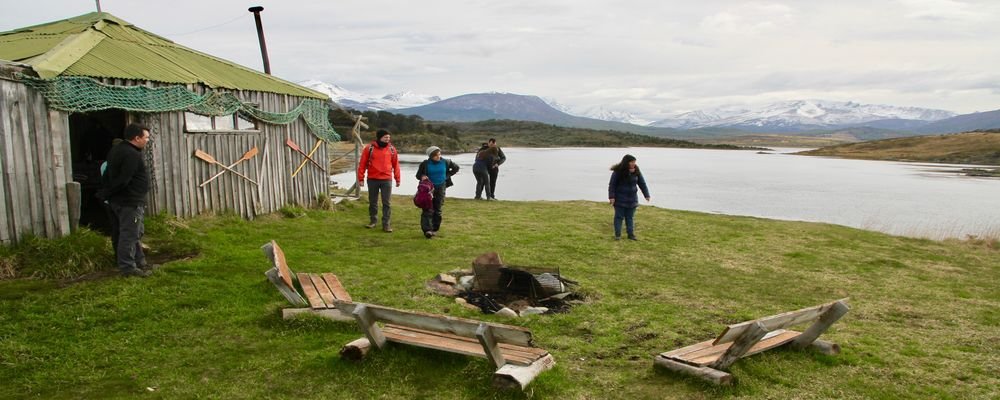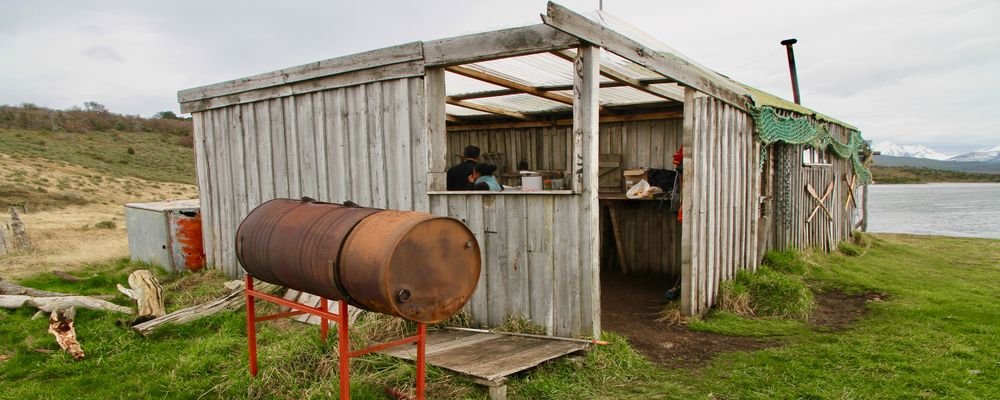 You will experience a traditional asado (barbecue) with accompanying delicious aromas at a rustic hut on Gable Island surrounded by magical views – this is the prelude to a hike on the wild side. Falling down on your rear end in a muddy puddle may be one of the unexpected delights of trekking over the island with a vista like no other on the planet.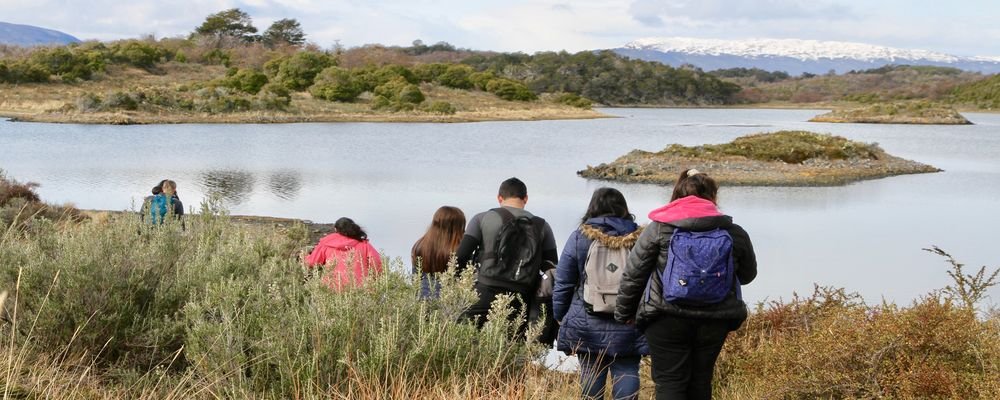 Think of it as being like a school excursion, without the need to bring your own packed lunch. You get picked up from your accommodation and climb on board the bus packed with other excited faces – at the most, it will be 20 new faces to smile at.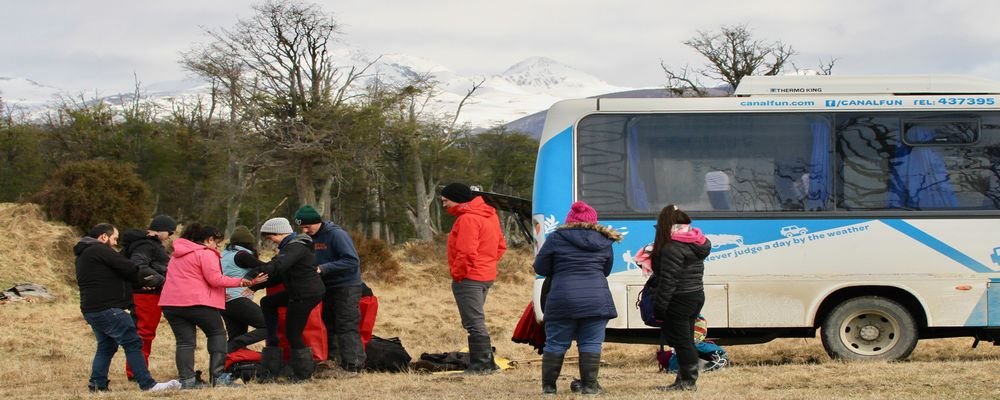 A bit of a meet and greet occurs mentioning your home countries to get everything in perspective – for example, what language is predominantly spoken. There's no drama if you can only speak English, as you will be accommodated for.
The bus heads out of town along the National Route Nº3 meandering around snow-capped mountains and through low valleys with spectacular scenery whizzing past, then onto the "J" route that creeps into the forest. A quick pic moment is had on the high panoramic point of Brown Bay, giving you time to gawk at the iconic vision of trees growing on a slant. The winds are so fierce and constant that the trees appear to be gnarled bent-over giants in the process of being swept away.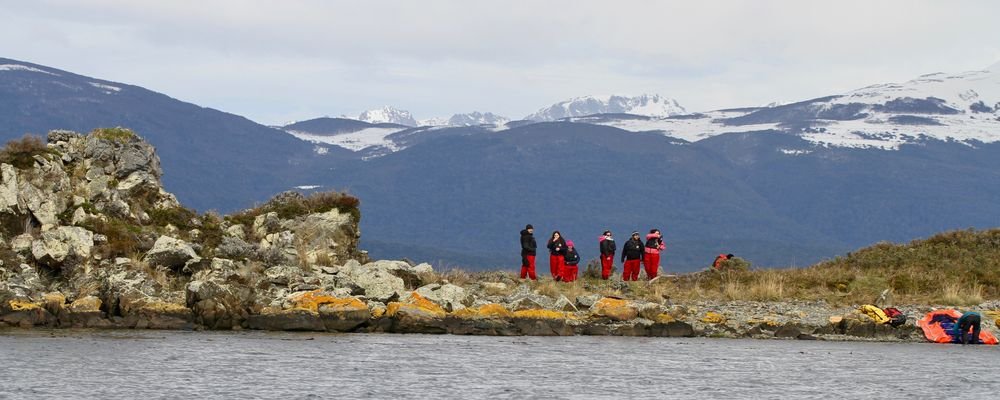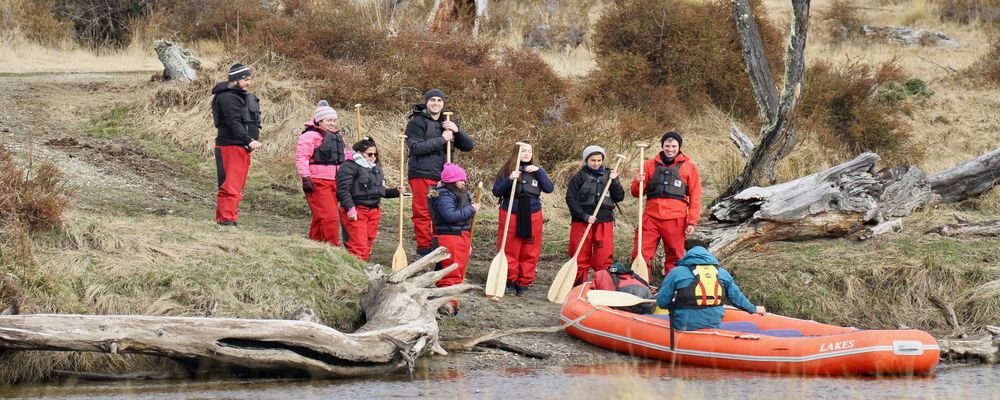 On the banks of the Lashifashai River, inflatable canoes are blown up. The paddling technique is explained, and a safety briefing is held to deter any wayward souls from misbehaving. The fashionista may be a little bit upset at the necessary attire to wear – think waterproof baggy trousers and bright life jackets. Falling over while putting on the giant rubber boots will have everyone laughing, even if you don't. You get to paddle your way down to the Beagle Channel, where seabirds swoop overhead, and sea lions pose for photographs.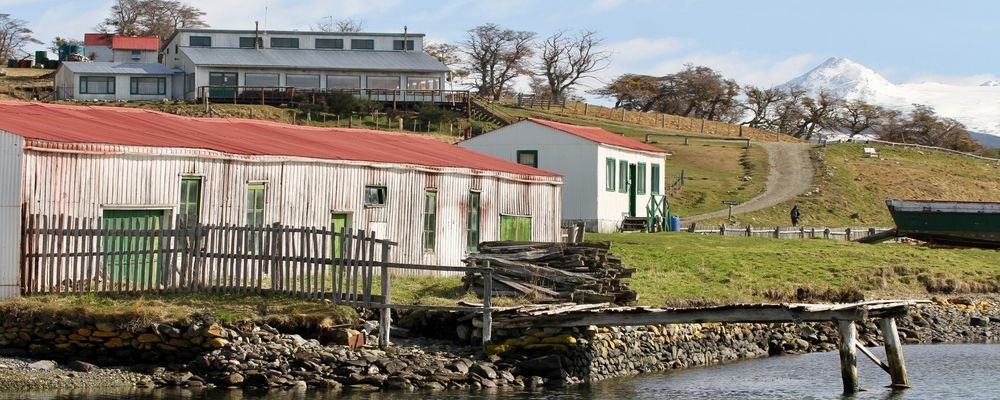 For those not into such strenuous activity or allergic to the thought of ending up in freezing water, a civilized morning tea awaits at Harberton Ranch, established in 1886. A gathering of whitewashed buildings surrounded by snowy mountain peaks, this estancia was a vital enclave in the history of Tierra del Fuego for many shipwrecked sailors.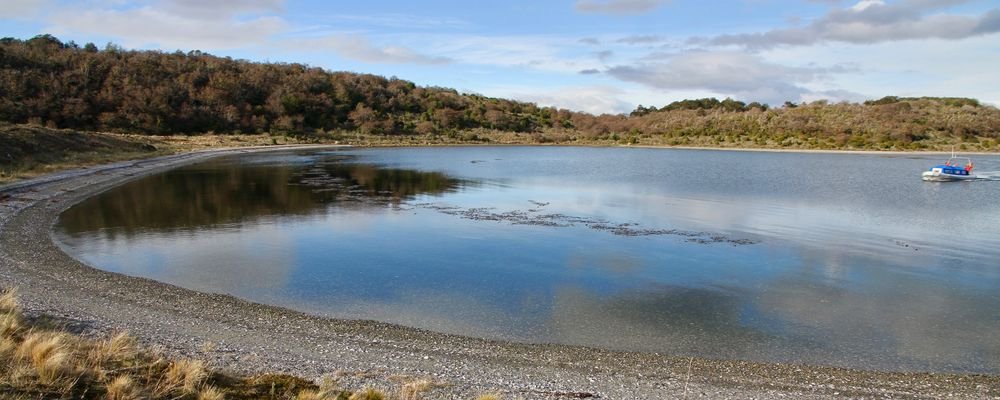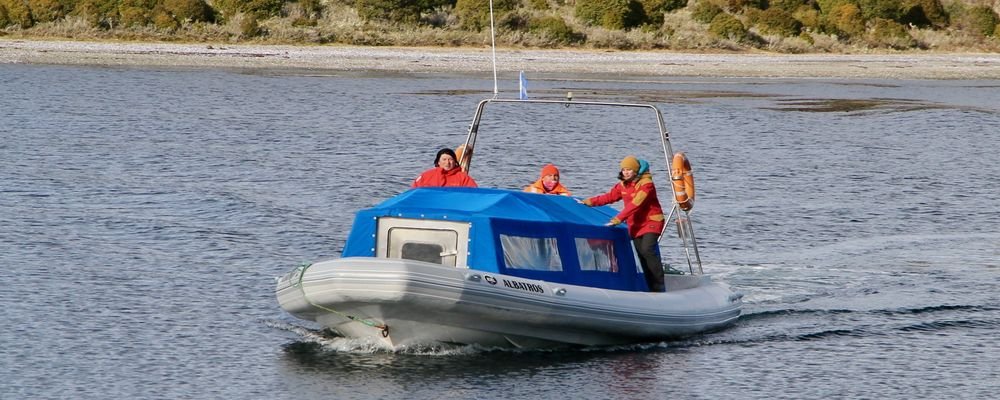 A speedboat will take you to collect the trekkers and onto Martillo Island, where penguins play in and out of the water. For the lucky few, you will be able to disembark and walk with the penguins as they go about their daily chores of waddling, surfing, and gossiping in groups like socialites in dinner suits.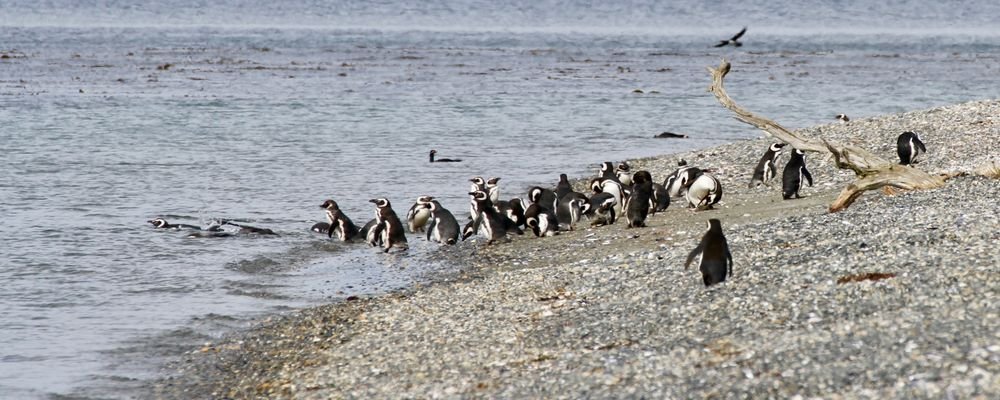 Lunch is an extraordinary affair. A permanent rustic hut complete with barbecue and local wine await you on the uninhabited magical Gable Island in the Beagle Channel. It's time to take a deep breath of the pure air, cast your gaze around the beautiful scenery, and chat with your new best friends about the morning's activities. Lunch is over all too quickly, and it's onto trekking over the island.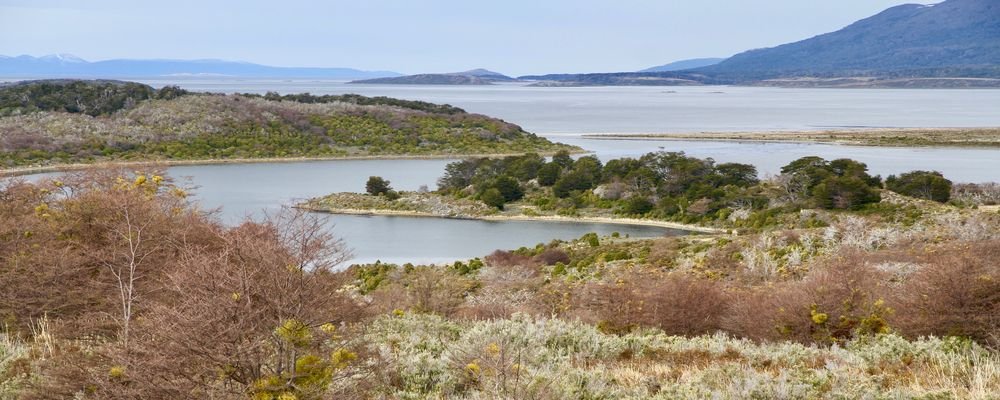 The tour only runs in season between October and April. It's a long day, but don't stress, as you can snooze on the bus on the way home.
You can do it all or as little as you like on this day tour from Ushuaia with Canal Fun Tours. I personally recommend this day tour of Tierra del Fuego, because if you don't want to do the kayaking bit, you can. You can customize your own private tour with the industrious and informative staff of the company that will have you bragging about what you saw for the rest of your life.
---
Gail Palethorpe, a self proclaimed Australian gypsy, is a freelance writer, photographer and eternal traveller. Check out her website Gail Palethorpe Photography and her Shutterstock profile.
---