Bastille Day is the largest public celebration in France, when its citizens celebrate the anniversary of the storming of the Bastille on 14th July 1789. This was the beginning of the end of the French monarchy, launching the French Revolution. Most people celebrate by relaxing with their family and friends, usually enjoying the good weather outdoors with picnics and barbecues. However, there are many special events hosted all around the country that aim to bring locals and tourists together in celebration.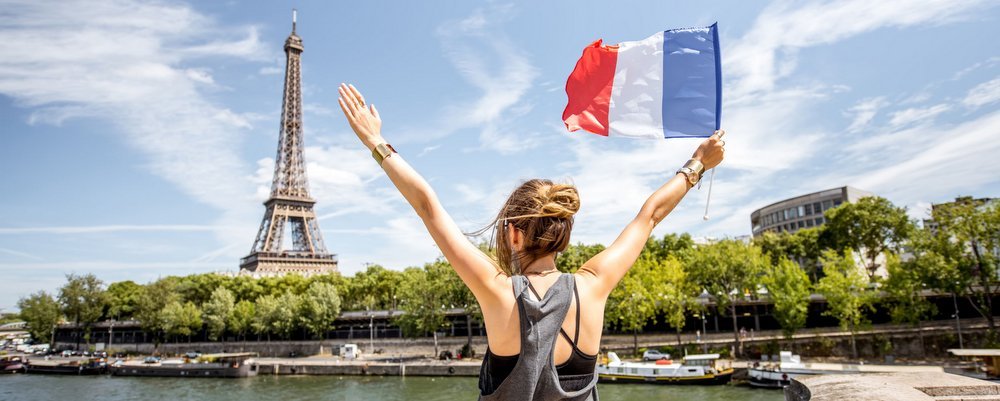 A highlight of the Bastille Day celebrations is always the impressive firework displays that occur all around France. The biggest and most spectacular display is held in Paris at the Champ de Mars, in front of the Eiffel Tower. Huge crowds gather here every year for a gigantic fireworks display that is usually preceded by a classical music concert. The fireworks don't start until 11pm, and the concert usually starts a couple of hours earlier, but most people get there early with a picnic and bottles of wine to secure a good spot.
Another traditional way to celebrate is by attending one of the Firemen's Balls that are held in fire stations all around Paris. The stations open their doors to the public and charge small admissions fees to raise money for the firemen.
Bastille Day celebrations aren't all centred on evening activities, however. In Paris, the day's events begin with the annual military parade down the Champs Elysees, overseen by the French President and other political leaders. Overhead, military planes and helicopters join in with an impressive aerial display.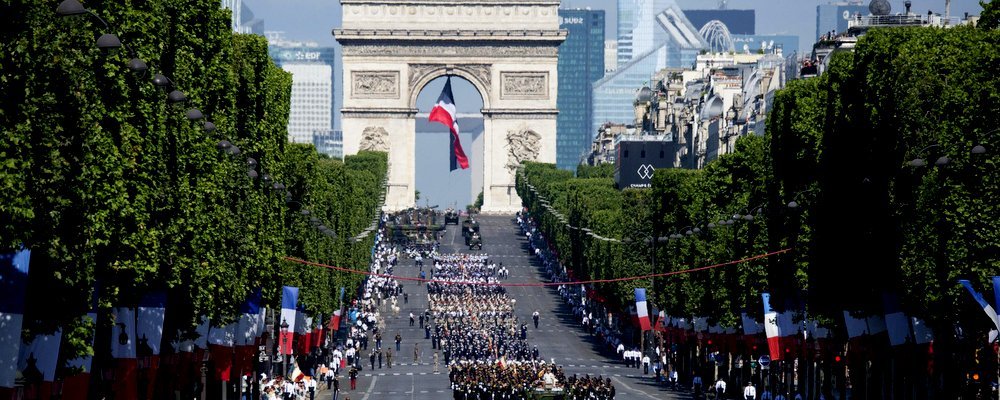 Just outside the city centre, the annual garden party at Saint Cloud invites revellers to attend the popular horse races in the afternoon, followed by a huge outdoor party that boasts an impressive line-up of DJs.
There are also many celebrations all across France, in every town, city and small village. Local communities organise festivals, firework displays and parades of their own, creating a vibrant atmosphere that aims to bring people together. Annecy, Marseille and Carcassonne are all known for their Bastille Day celebrations with live music, festivities and pyrotechnics drawing in huge numbers of visitors.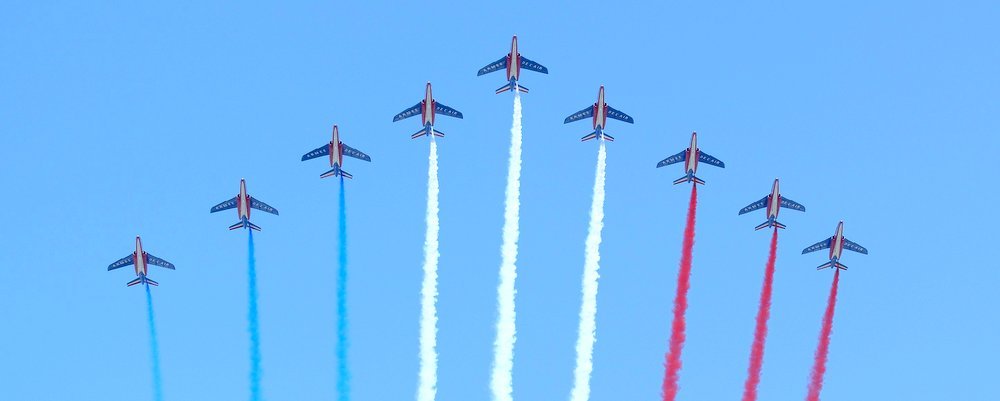 Useful Information for Bastille Day
| | | |
| --- | --- | --- |
| Date | | 14th July |
| Currency | | Euro |
| Time Zone | | CET (GMT +1) |
| Weather | | France has varied climate with southern and central areas generally experiencing better weather than the north. July is considered high summer, and hot, sunny days and occasional thunderstorms are to be expected. |
| Book flights and hotels | | ASAP if you're planning on celebrating Bastille Day in a large city. Be aware that many shops, restaurants and even petrol stations will be closed for the day. |
If you are interested in National Days for other countries just click here for the Wise Traveller National Day series.
---
Emma Lavelle is a UK based writer and photographer and has her own blog Field and Nest.
---