Cycling is the only feasible option for travelling to and through scenic landscapes, while getting fitter in the process. Now, it's true that the United Kingdom is one of the best places in the world for cyclists to explore on two wheels, but you may not immediately think about London as a cyclist's paradise. However, that's because you are only thinking about the city.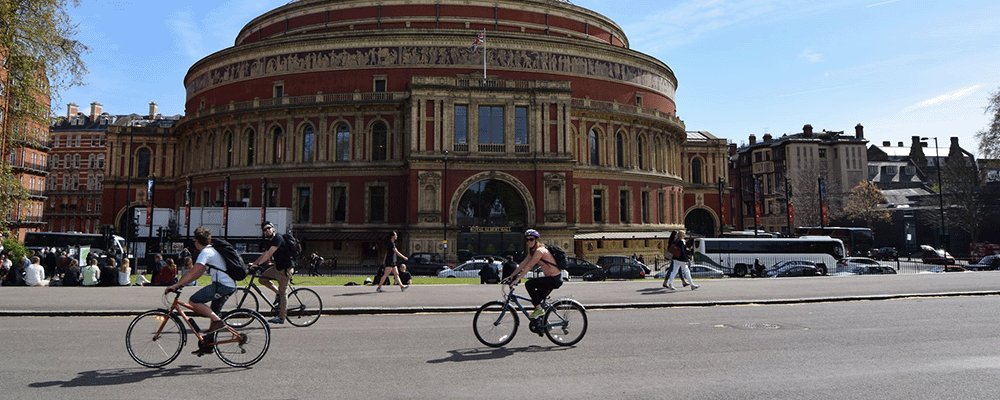 Anyone who is familiar with the several scenic cycling paths and routes in and through Greater London will know better though. In fact, the capital has some quite intricate and interconnected cycleways and the planning is nothing to scoff at either. Focusing on the most scenic cycling paths in London, here are a few of the best routes that should be on the to do list of every cyclist.
Box Hill Loop (43.8 Miles)
The Box Hill Loop has no essential starting or ending point of course, since it is essentially a loop, and you can start from pretty much any point you want. However, most cyclists will start off close to St Margaret's Railway Station. Created for the London Olympics in 2012, there is no need for you to take on both the Leith Hill and the Box Hill in one ride. Experienced cyclists will likely go for that anyway, but rest assured there enough cafes along the loop to help you relax and take a break whenever you may need to. For the best views on the Box Hill Loop, experienced cyclists recommend finding spots on the Surrey Hills overlooking Peaslake.
Although you will never be left stranded on this scenic route, it's highly advisable that you check your bicycle insurance before embarking on the trail. The 42.8 miles of cycling does involve pacing through a lot of uphill terrain, so it's important to ensure that your bicycle insurance policy will cover any damage that the bike may sustain during the trip. If you don't have the right policy to cover your cycling adventures, compare quotes to find a cheaper and more adequate bicycle insurance policy with Quotezone.
King's Cross to Epping Forest (13.2 miles)
All trails through Epping Forest are gorgeous and you will probably want to cycle through most of them eventually. Nevertheless, the 13.2 miles of scenic path from Granary Square in King's Cross to the Epping Forest in Essex (or vice versa) is among the most historic flat paths in the area. As you cycle your way towards the forest/square, the path will take you through Regent's Canal, Victoria Park, Olympic Park, and Lee Valley Regional Park.
Richmond Park Loop (56.6 miles)
Would you like to see deer on your way, as you cycle through a forested trail that's reminiscent of fairy forests of the old lore? If the answer is yes, then you should also be ready to push your bicycle around quite a bit! That's right, beautiful as the Richmond Park Loop is, it's a protected place meant for wildlife and no one is allowed to ride through at high speeds, risking injury to the local fauna.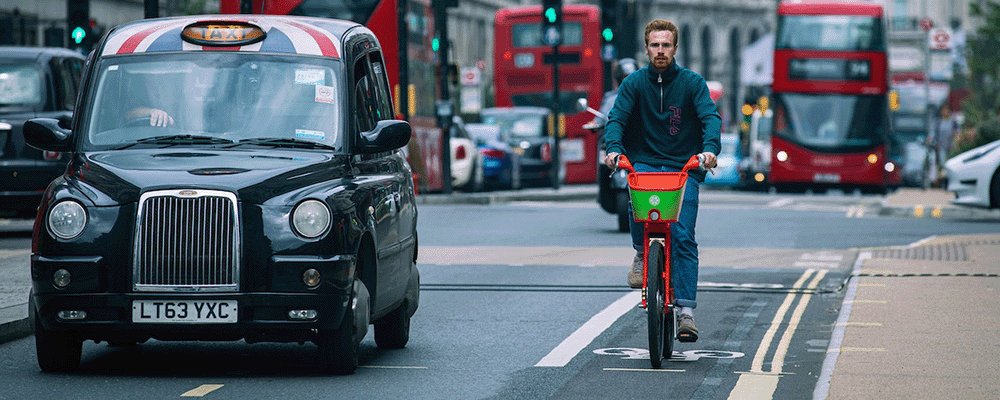 Follow all the rules though, and you should see some of the most scenic vistas that any cycling path in Greater London has to offer. Keep an eye out to see Hampton Court, Virginia Water Lake, Windsor Castle and Windsor Bridge on your way. Also, look out for the deer!
---
Grace Murphy A passionate writer, Grace enjoys travelling and then sharing her experiences. Her love for exploring and finding exciting new experiences to sample translates into her work to share with the world.
---