An impala limped off into the bush with its raised hind leg in the air, crippling its usual fleet-footed dancing leaps, as it tried to keep up with the rest of the herd. The sun glittered on something that was biting into its injured leg. This was when I came face to face with the brutal and horrific outcome of snaring, the biggest killer of African wildlife. I was in the South Luangwa National Park, where it is estimated that 20 percent of adult male lions have been injured or killed in snares, apart from the countless other wild-animals that have met a gruesome death in this horrific way or who sustain life-threatening injuries.
Snaring is the silent killer—there is no loud bang or death knell ringing in your ears as a bullet slams into the hide, then rips through the flesh of an unsuspecting animal. It is indiscriminate and a silent clever killer, as the captured animal attempts to free itself causing the noose to get tighter and tighter, cutting deeper and deeper into its own flesh in agonizing slowness, as it struggles for freedom.
This practice of poaching appears to elude the limelight of media hype. Photographs don't appear on Facebook or Twitter, as the sight of an animal with its throat cut by a snare, or a leg that has almost been cut off, is just too gut wrenching to contemplate, let alone visualize. Snares are nothing new; hunters have used them as a way to trap their prey for thousands of years. The simplest form of a snare is a piece of wire fashioned with a slip wire forming a noose and anchored around a tree or into the ground in known animal corridors of movement. Today it is destroying the iconic African wildlife more than guns.
Sometimes this brutal act kills more than the one trapped animal. It could be pregnant or have babies somewhere that rely on the mother returning for their survival. If it manages to free itself from the snare, it will be lucky to survive, as it will be maimed and often fatally hurt, with no chance of escaping its predators. Snares don't discriminate on what they kill. It is mass killing that is flying under the public's awareness.
There is not one simple solution to this problem, but a multiple of strategies that need to be addressed for this dire practice to be stopped. With a rapidly expanding population in certain areas of Africa, there is an increasing demand for bush meat to feed villages that are already encroaching on protected wildlife areas. Locals become reliant on what they perceive to be a natural resource at their disposal, especially in areas of high unemployment, where bush meat or animal products are a quick and easy source of income.
Snares are easy and cheap to make and can be cleverly concealed by poachers, making it a nightmare for game rangers and anti-poaching patrols to find. Often the poachers set so many snares that they have no idea of their location and won't even go back to the snare, leaving an animal to rot before it is found. It is estimated that about 90 percent of animals are never collected.
Snaring stealthily perpetuates much of the animal products such as bones and horns predominantly feeding an ancient Chinese culture of traditional medicine. It appears man-made Viagra just isn't good enough to improve virility or to solve the problem of not getting a hard-on for some.
Horrified at seeing the lame impala, I learnt that the lodges and bush camps within the South Luangwa National Park all contribute to Conservation South Luangwa, which is a body set up to deal with poaching, wildlife rescue, law enforcement and human/wildlife conflict issues, such as elephants invading villages. The lodges also have their own programs of helping their local villages, from providing schools and hospitals, to even feeding students on a daily basis.
One such venture is the non-profit "Mulberry Mongoose" linked to Time + Tide Foundation, of which Nsolo Camp is a part.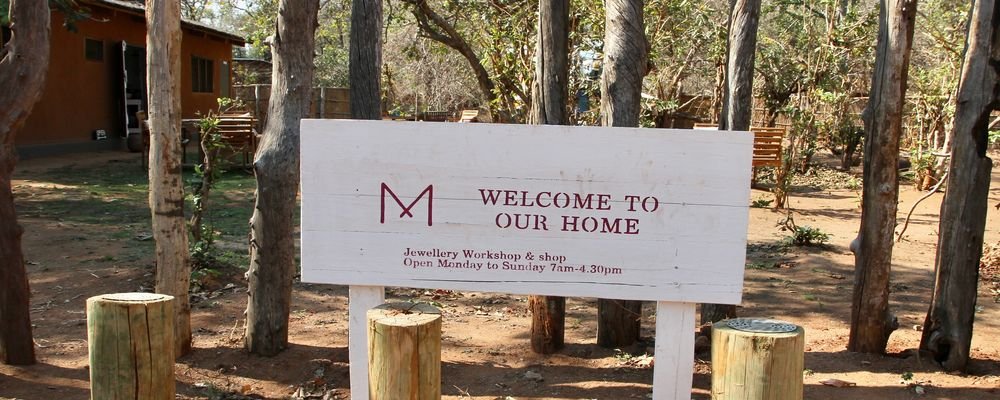 The founder and outward thinker, Kate Wilson, who does have a penchant for telling quirky and captivating stories of her entwined African life that collided with her very English upbringing, is the face behind this incredible locally handcrafted jewelry that has adorned the likes of Hillary Clinton and numerous supermodels. For every piece sold, a percentage is donated to the Conservation South Luangwa and the Zambian Carnivore Program, who are working together to protect the local wildlife from poaching.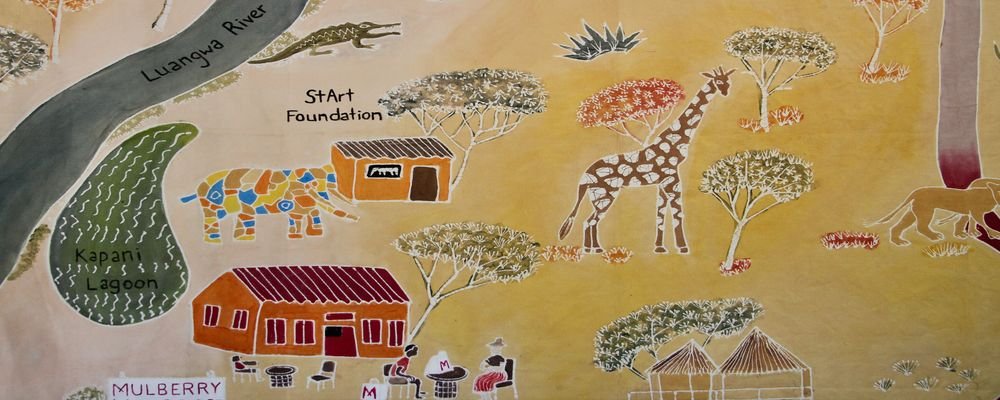 Mulberry Mongoose sits on the outskirts of Mfuwe, only moments from the Luangwa River and the South Luangwa National Park, in a cozy enclave complete with a colorful elephant proudly dominating the garden. Here Kate has created a haven of empowerment for creative local women (many of whom had children and never finished school) in the making of jewelry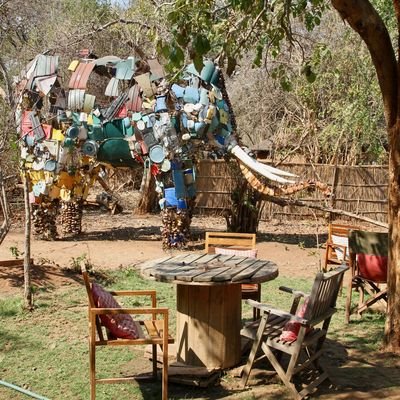 using natural materials. Items are sourced from the village community, such as guinea fowl feathers from farmers, freshwater pearls, sliced vegetable ivory seeds from the palm tree, a mix of semi-precious stones and hand carved wooden beads.
The crowning glory amidst all of this jaw-dropping jewelry is the "beauty f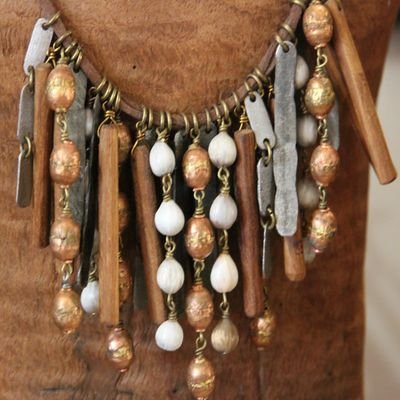 rom brutality" collection, which incorporates "snare wire" into their eclectic and stunning designs that is collected by anti-poaching patrols. The wire is cut with heavy-duty pliers, shaped flat with a metal hammer and an industrial anvil and coiled into tight-wired beads. It's ground to remove any sharp edges, then sanded by hand and glazed with metal protector. Unlike the original use of the snare wire, you won't lose your arm, ears or cut your throat wearing one of these incredible designs.
Named in the top ten most ethical fashion products globally, Mulberry Mongoose is a diversion when going to the Mfuwe International Airport at the end of your safari that will have you opening your wallet and thrashing your credit card, all in the name of a good cause.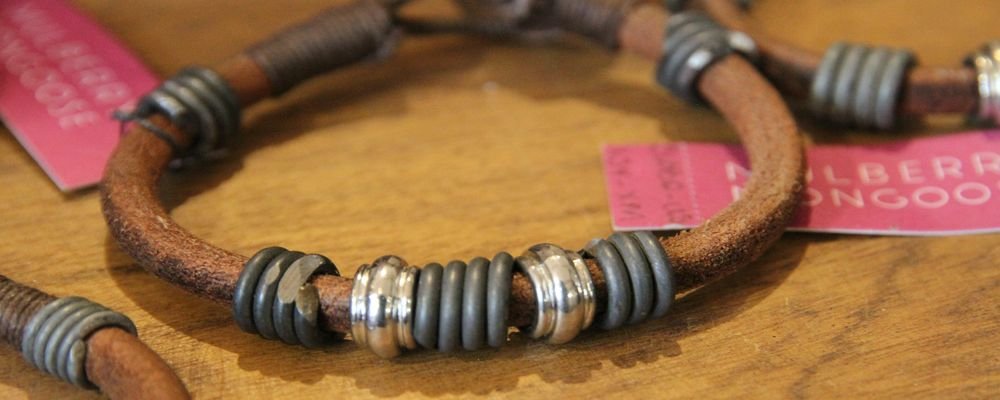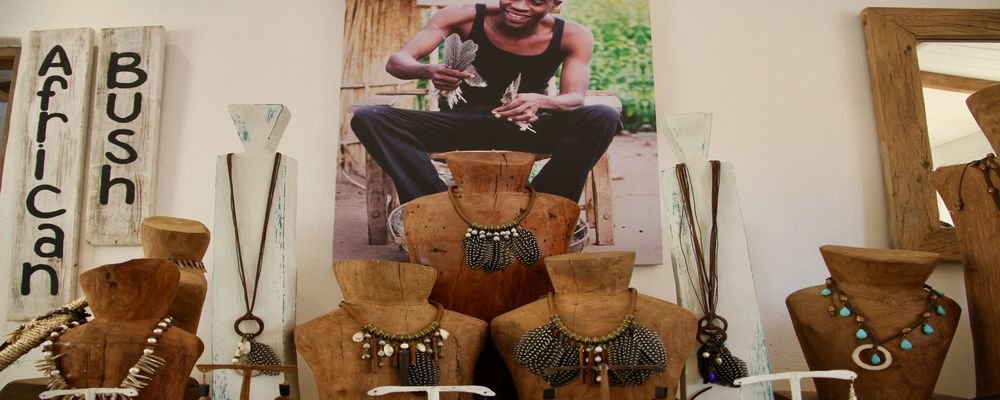 If you can't make it to Zambia and Mulberry Mongoose, then jump online and check out what I am making a fuss over:
---
Gail Palethorpe, a self proclaimed Australian gypsy, is a freelance writer, photographer and eternal traveller. Check out her website Gail Palethorpe Photography and her Shutterstock profile.
---