It all started with a glass of chilled 2019 Rosado, a gutsy Spanish rosé made with cabernet sauvignon grapes by Enate, a winery located near the Pyrenees mountains near the border of Spain and France. Enate's wines are decorated with joyful, colorful labels painted by Spain's abstract expressionist Antonio Saura. This collaboration was the genesis for Enate to build an art gallery adjacent to the winery, where art exhibitions of renowned Spanish artists take place. It is open again following the pandemic shutdowns.
As I admired the wine label and sipped my wine during a recent virtual wine tasting with their cellar master, I wondered if there are other wineries where wine and art converge to give visitors more to contemplate on their visit. Below are a few more to discover.
In the scenic Franschhoek Valley, a former Dutch colony in South Africa's Western Cape, an hour's drive from Cape Town is the 47-acre Grande Provence wine estate. Its 325-year history in the heartland of South Africa's wine country continues with a new art gallery, considered to be one of the finest in the Cape. Regular exhibitions of a selected group of artists from South Africa, Europe and America take place here throughout the year. The grounds are spacious enough to include a sculpture garden that takes visitors through different paths to scenic views.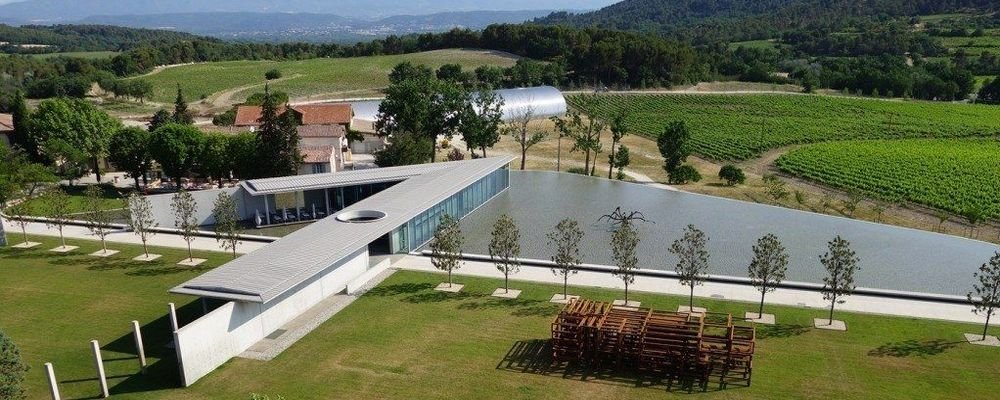 Not every winery in France has an art gallery, let alone an art gallery to rival the one at Château La Coste, located in the dreamy, lavender-filled region of Provence and designed by Japanese architect Tadao Ando. The Art Center building is designed as a low and long, angular structure giving visitors different views and perspectives of the landscape of Provence, inspired by views of landscapes painted by Cézanne. The interconnected buildings lead to an outdoor Art and Architecture Walk that winds through the property with exhibitions by artists in different media designed to be in harmony with the scenery in which they are placed.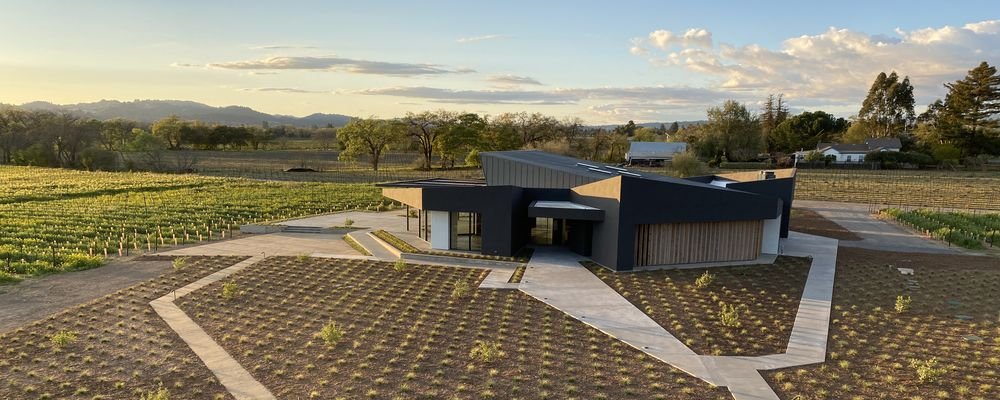 Back in the US, Aperture Cellars, the renowned Bordeaux-focused winery in Sonoma founded by winemaker Jesse Katz, has recently renovated its entire winery. Inspired by the physical aperture of a camera in recognition of Jesse's father, renowned wine photographer Andy Katz, the winery's art installations feature Andy's photographs from his numerous winery visits and trips around the world.
The Valser water tycoon Donald Hess, the Swiss business titan and international winemaker chose a remote corner of Argentina, in the region called Salta, for his most recent almost-unfathomable project. Colomé, a small city close to the borders of Bolivia and Chile is reachable in two hours by plane from Buenos Area. But then comes the four-hour drive on unpaved, narrow, twisting roads, to a 10,000-foot-high plateau to arrive at the highest vineyard in the world. That's an average measure compared to the height of the majestic Alps that crisscross Switzerland.
Once inside the gated and landscaped property, guests can wine, dine, sleep and surround them selves in James Turrell's hypnotic light installations divided into nine immersive rooms built to his specifications.
---
Isabelle Kellogg's press relations career, with a speciality in travel and hospitality, enabled her to make an easy transition to journalism and write about the topics she loves.
---