Dubai, the most populous city in the United Arab Emirates, often tops the list of most sought-after destinations for luxury travels.
With the city serving as a bridge for natural and ultra-modern wonders of the Earth, it isn't surprising that it gets millions of visitors annually. In 2015 alone, Dubai recorded a whopping 14.26 million visitors, a number that pushed it to fourth place in terms of the most visited city in the world.
Traditionally, people would take to Dubai by plane, tour it by land, and be satisfied with the experience. However, modern advancements have paved the way for tours of the city to take to the skies – literally – and make the entire experience more enchanting.

Based on a study conducted by researchers from Oxford Economics, aviation brings about $10.2 billion to the city's tourism industry. It also comprises 26.7 percent of Dubai's GDP and is expected to rise to 37.5 percent in 2020. According to media, this is because of one particular type of transportation that brings tours around the desert city to new heights: seaplanes.
Read on to learn more about seaplane tours and other unique experiences you must try when in Dubai.
Dubai From the Skies: A Whole New Experience
Seaplanes are aircraft that can take off and land on water. They can also land on airfields and are categorized under the subclass amphibious aircraft.
Some seaplanes are used as air taxis to transport people, while others are helpful in search and rescue operations as well as surveillance of a particular coastal area. Most of the time, these aircraft are used for law enforcement and other industries related to national security.
No matter where you are, you'll find that seaplanes have important roles to play. In Dubai, their role is to show people awe-inspiring sights of some of the city's most famous destinations.
If you're looking for a better way to enjoy Dubai, touring the city from the air is a great choice. Luxury plane tours offer guests an opportunity to get a whole new experience of seeing Dubai from a bird's eye view.
As you gradually ascend to a cruising height of 1,500 feet aboveground, you'll get to witness the jaw-dropping vista of the Arabian coastline adorned by futuristic cityscape. The best part is, you can see plenty of tourist destinations while you're seated comfortably on the plane, including the Burj Khalifa, the Dubai Fountain, and the Burj Al Arab.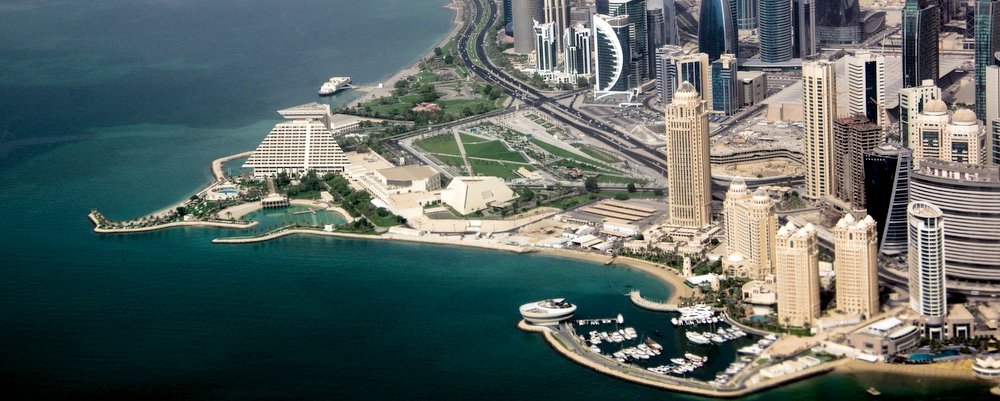 5 Must-Try Experiences When in Dubai
Many seaplane tours are customizable to fit your needs and preferences. This means you can handpick your itinerary, starting from the point of departure.
Of course, there are more things you should consider trying when in the city. To help you pick out items for your itinerary, here are five uniquely awesome must-try experiences when in Dubai:
Appreciate the Dubai Skyline atop the Burj Khalifa
If you're fond of witnessing Dubai from high up, there's one more place where you can do it: atop the Burj Khalifa. Standing more than 800 meters high, this iconic architectural wonder is hard to miss. Lauded as the world's tallest tower, the Burj Khalifa dominates the city's skyline. Many people revel in its towering glory from afar, but it is best appreciated from inside.
Fortunately, you can. When you visit the skyscraper on a clear day, you can proceed to the observation deck on the 124th floor. You can also get a wonderful view of Dubai from the 148th floor and levels 152 through 154.
Dive to your heart's content over the Palm Jumeirah Island
Speaking of high places, lounging isn't the only experience you can try in Dubai – you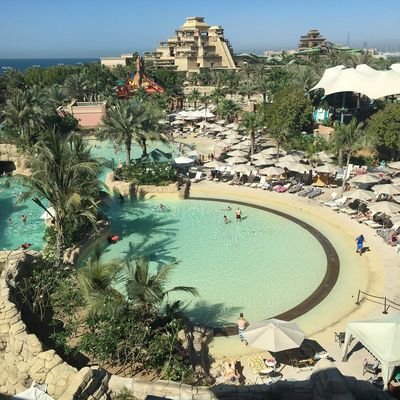 can also skydive to your heart's content. Think the experience is already exhilarating? Try diving over the Palm Jumeirah Island.
This man-made island is shaped like a palm tree – hence, the name – and is the primary reason why locals say "only in Dubai." It is dubbed as the largest artificial island in the world and is considered a symbol of human ingenuity.
Both native residents and tourists relish having high-end hotels in the Palm, but the experience takes on a whole new level when you are miles above the ground. The view is simply breathtaking.
Zip through the Dubai Fountain
Sitting atop the 12-hectare man-made Burj Khalifa lake is the Dubai Fountain, a choreographed fountain system that attracts many visitors to Downtown Dubai. Most people witness the creative "dances" of the Fountain from the city. But if you truly want a unique experience, you should consider ziplining through it instead.
Swim with sharks at the Dubai Mall Aquarium
Situated just beside the Burj Khalifa Tower is the Dubai Mall. Unlike your average malls, the 502,000-square-meter establishment doesn't only offer the best shops. It also houses an entire aquarium filled with thousands of sea creatures — from small species of fish to massive sharks.
Ever dreamed about swimming with these sharp-toothed animals? The Dubai Mall Aquarium offers guests a chance to get up close and personal with intimidating sharks in a ten-million-liter tank. Don't worry; you'll be guided by qualified diving instructors along the way while trained staff members are on standby to keep you safe.
Learn all about Dubai's rich past at the Dubai Heritage District
If you've had enough thrilling adventures on your trip, it may be high time to tone it down a bit with some history lessons about Dubai. Head to the Al Fahidi Historical Neighbourhood in Bur Dubai to experience what the city was like way back when it was still filled with wind towers and winding alleyways instead of skyscrapers and artificial islands.
You can also check out the Sheikh Mohammed Centre for Cultural Understanding (SMCCU) and partake in heritage tours, Arabic classes, and guided visits to the mosque. This will help you experience the local culture at its most authentic form.
Soar High in Dubai
Whether you're planning a unique team building activity or simply wish to experience Dubai in a new way, seaplane tours might just be what you need. Use this article to help you decide your itinerary on your next visit to the most populous city in the UAE.
---
Mithu Agarwal is an experienced Commercial Manager of Seawings LLC, with a demonstrated history of working in the leisure, travel and tourism industry. She is skilled in negotiation, leisure travel, incentive travel, sales, and hotel management. An effective leader, she is also skilled in enlisting the support of all team members in aligning with project and organizational goals.
---