Trying to cater for all the kids in a family on holiday—without the adults going gaga—can be a challenge.
The largest coral reef in the world and one of its natural wonders, the Great Barrier Reef stretches along the east coast of Queensland in Australia for about 2600km. Of course, there are the deluxe retreats where the patter of little feet is not welcome. But, numerous resorts will embrace your petite darlings by providing kids' clubs and other amenities that make your holiday life that little bit easier. Kids get to giggle and play in the sand, learn how to snorkel in pristine shallow water, and watch turtles lay eggs on long stretches of sand, depending on the time of the year. They will fall asleep over their evening meal as the day has been packed with incredible adventures, leaving the adults to have some blissful alone time. So, pack the swimmers, sun shirts, and sunscreen and head off to one of the best family holiday destinations.
1. Fitzroy Island
A happy place for all ages (including the big kids aka adults), with easy, shallow snorkelling for the little and not-so-little novices. Fitzroy Island is a family-friendly destination fringed with a colorful reef begging to be explored by your ankle biters. If you can get the kids past the fear of spurts of water going up their noses if they take off their goggles—their swimming excursions will keep them happily bobbing around for ages. Chasing Nemo need not be the only entertainment activity. The island is a national park with walking trails that won't tire out little legs too quickly, a turtle rehabilitation center for curious minds, and a children's playroom for when you just want that cup of coffee in peace. Located a 45-minute boat ride from Cairns, Fitzroy Island offers various styles of accommodation, from a 4-bedroom penthouse suite to beachside bungalows, with or without self-catering options.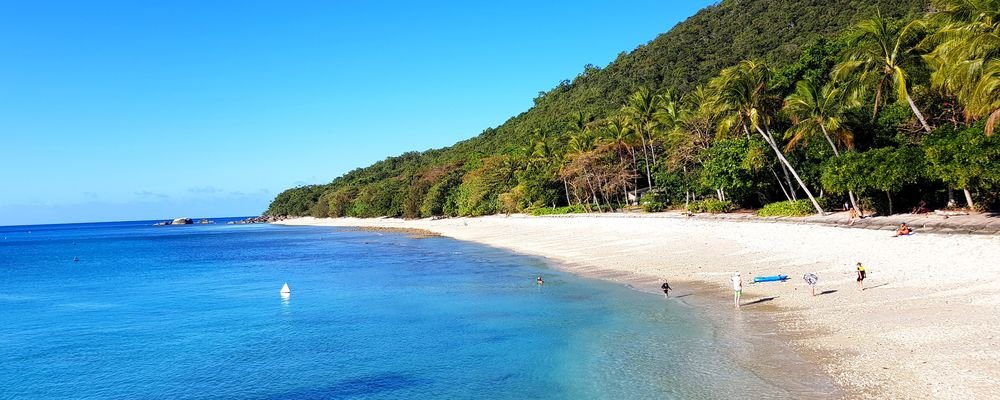 2. Heron Island
Off the coast of Gladstone, Heron Island is aptly named for its abundance of birdlife. In fact, it's wise to walk to the main lodge for dinner with an umbrella over your head to ward off any unexpected bird poo attacks. Heron Island is an incredible playground for kids of all ages. It's where turtles nest, manta rays skim the shallows, and tropical rainforest trails provide an alternative activity to being wet all the time. There's a shipwreck in the water for the older kids to snorkel over, and the resort offers a Junior Reef Rangers Program for enthusiastic budding marine biologists. The most fantastic time on the island is when the turtle hatchlings literally run, tumble and scramble down the sand to the water's edge from November to January. Clear-bottomed kayaks are available if you wish to keep your hair dry while gazing at the underwater fairyland.
3. Daydream Island
Imagine your kids chasing scuttling crabs in shallow water instead of annoying each other unmercifully, or their eyes popping open in awe at the sight of a colorful starfish. The only Great Barrier Reef island resort brings the reef to the land via a free-form coral lagoon wrapping around a central building. Beach babies will even leave the sandy shoreline to ogle at the vast array of marine life on display in the Underwater Observatory. Tiny fingers can touch exotic creatures in the interactive touch pool bringing out squeals and giggles in delight. Lush tropical gardens sweep down to glorious sun-drenched island shores. You can grab a kayak, board a helicopter for a once-in-a-lifetime flight over the reef, or for the rev heads, a jet ski awaits. There's something for everyone in the family to enjoy and an assortment of accommodation options available.
4. Lady Elliot Island
A little bit of turtle heaven, Lady Elliot Island is where Loggerheads, Green, and Hawksbill turtles are frequent visitors. Amateur marine biologists might even discover 'Crush' speaking his surfer-dude as he dodges jellyfish. The kids will never be bored when staying here as they play, splash and scramble around their way around the island. The Lady Elliot Eco Resort has a vast array of different accommodation options from eco-tents to suites in which to lay their little heads at night. The adults are not forgotten in this unique paradise with their own grown-up activities available. If you don't wish to stay on the island, it's possible to do a day trip from various cities on the mainland.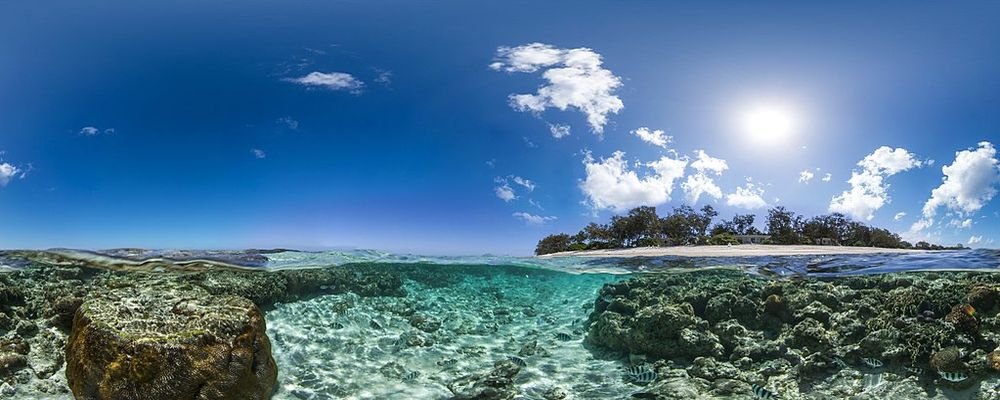 5. Hamilton Island
The accommodation options are endless on Hamilton Island, from luxurious private homes to budget Palm Bay Bungalows—Hamilton Island is a true playground for the whole family. Dad can play golf, mum can shop or spend a day at the spa, while the kids can put on their happy faces with a game of mini-golf, let off steam behind the wheel of a go-cart, or even have breakfast with some cute koalas. Apart from building sandcastles or sloshing around in the water on a long stretch of beach that the island is famous for. The scenery is stunning and the vibe is friendly.
---
Gail Palethorpe, a self proclaimed Australian gypsy, is a freelance writer, photographer and eternal traveller. Check out her website Gail Palethorpe Photography and her Shutterstock profile.
---