Port Douglas in the far north of Queensland is a playground for reef seekers, boat lovers, hiking enthusiasts, and those who wish to ride a bicycle along the famous Four Mile Beach. During the wet summer months (November to April), you may have to dodge stingers and crocodiles in the sea, plus at times torrential rain. However, winter in Port (May to October) brings a new perspective to being in the tropics. The sun constantly shines on the warm sand, the stingers have left, and you realize you have found paradise. Add in some fantastic food—you are in heaven.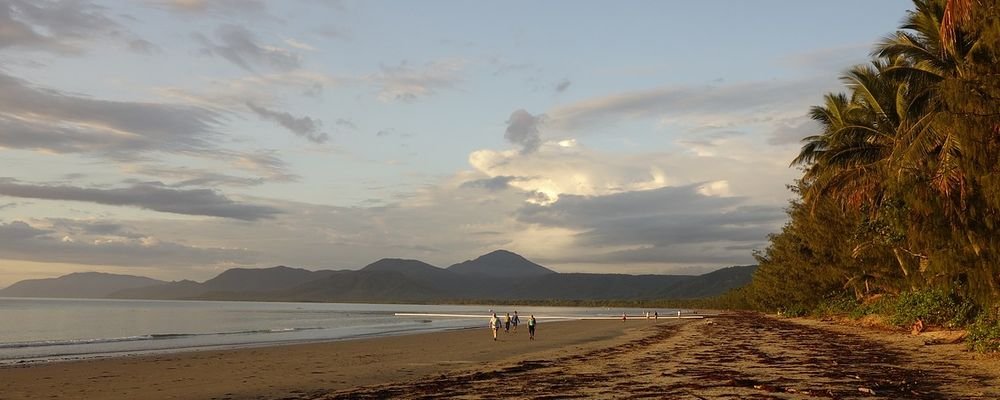 The Port Douglas locals, there are only about 3,500, know their food and where to get the best in their own backyard all year round.
The new kid on the block, Epicurean, is fantastic for a long or late lunch with its array of charcuterie boards—think pates, terrines, rillettes and French cheeses. In addition, a reasonably priced wine list with plenty of varietals by the glass will satisfy any tropical thirst for alcoholic grape juice.
The local institution and award-winning Salsa has been serving up mouth-watering fusion-style dishes created from local produce for the last 26 years. Sitting in a pretty open-air Queenslander, a pre-dinner cocktail watching the sunset over the quaint Saint Mary's by the Sea after a day on the reef is the perfect ending to a day in the north. Long lunches at Salsa have gained legendary status.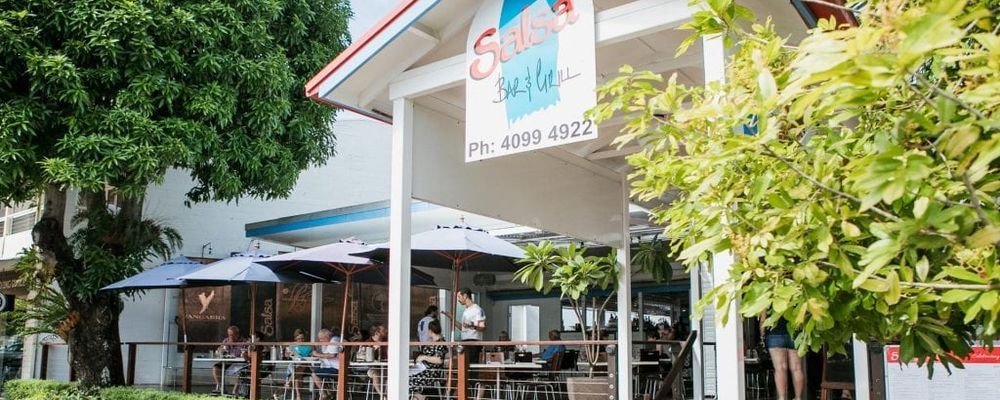 Sassi La Cucina & Bar is another renowned hangout for the locals wishing to slurp up perfect pasta or indulge in other traditional Italian fare, such as Tonno Marinato. If you are into chocolate, make sure you leave room for their warm dark chocolate pudding with a white chocolate center—it's to die for. Sassi's outdoor bar area is for the street voyeur—especially when the Sunday market is on in the park opposite.
Inspired by Spanish legends and bodegas, Seabean Tapas Bar is excellent for afternoon nibbles or pig-out sessions at night. Taste bud quivering paellas to feed a few or tapas-sized sherry-infused chorizo with broad bean and onion jam. There's a dish on the menu that will put you straight into the streets of Spain. Every mouthful of the Creme Catalana in Coconut is when you celebrate its creation in the 17th Century by Juan de Altamiras, a Spanish friar.
Melaleuca is another gem to have popped up in Port Douglas. The setting is stunning and the food is modern Australian. The menu has a distinct seafood bent showcasing Moreton Bay bugs and Daintree Barramundi. For the carnivores, 12 hour Cooked Beef Cheeks or roasted duck breast will satisfy the most blood-thirsty customer. Melaleuca has an extensive wine list. To really enjoy this delightful venue, linger over an espresso martini at the end of your meal and forget what time it is.
Dedicated to meat-lovers, with a nod to the bounty of the sea surrounding Port Douglas, the Iron Bar is where you can start your culinary adventure with a Bloody Mary. Then, slide back some freshly shucked oysters, relish a plate of smoked pork belly and follow it up with either a 300g Wagyu Scotch fillet or, for the big eater, a 500g T-Bone. End the meal with a plate of cheese from your favorite critter—sheep, goat or cow.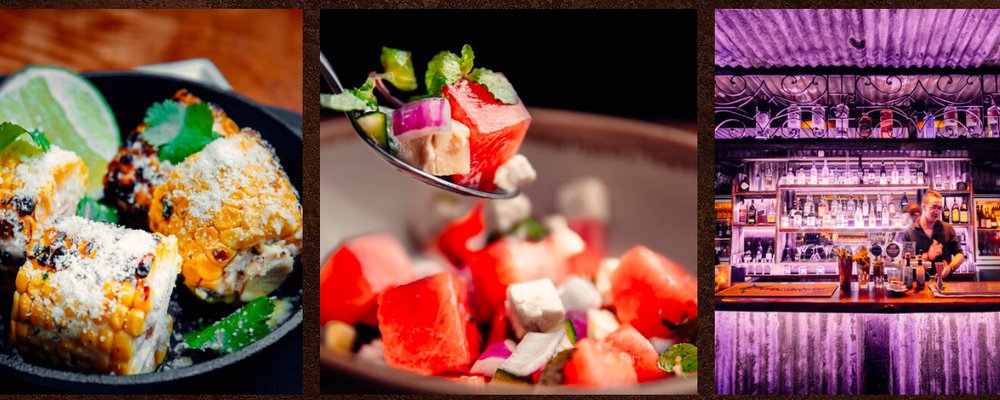 In a fairytale tropical setting, Nautilus Restaurant has been operating for over 65 years. This is no venue for the cash-shy spender, but it is an iconic experience of Far North Queensland's cuisine. Choose from their la carte menu or satiate your hunger pangs on the five or seven-course degustation menus. Each dish is matched with elegant wines.
Other must-do food venues that have to be mentioned include:
Don't be disappointed and book your restaurants when you book your holiday, as most restaurants are booked out for months in advance.
---
Gail Palethorpe, a self proclaimed Australian gypsy, is a freelance writer, photographer and eternal traveller. Check out her website Gail Palethorpe Photography and her Shutterstock profile.
---