Some cities make you go "ho hum", and some get you excited, but within the first 24 hours the adrenalin rush wanes. However, others capture your imagination from the moment you begin research on the internet, then follow through with so many "wow" moments that you are literally giddy with the colourful feast of sights, sounds and smells. Granada falls into the latter case, even if you never step foot into its iconic UNESCO World Heritage Site, the Alhambra walled fortress perched above the city.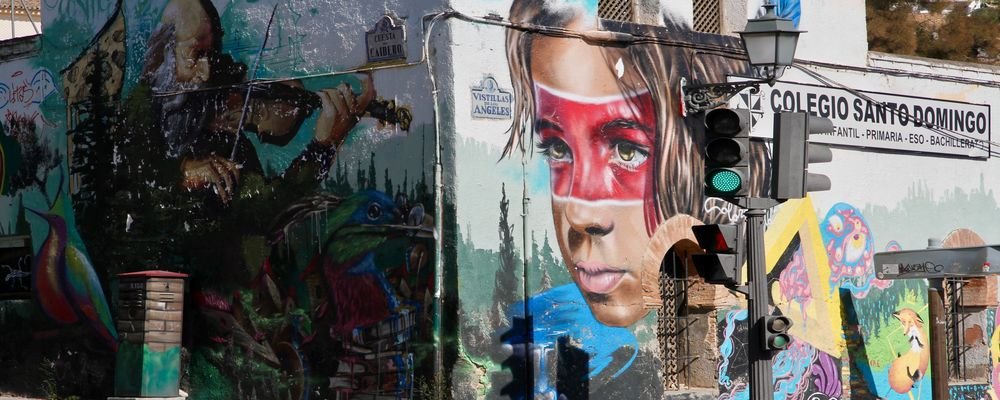 The last stronghold of the Spanish Moors, their legacy is evident everywhere you look in Granada. Nestled into the foot of the Sierra Nevada mountains that appear to create an amphitheater of blue haze around the city, Granada is rich with Islamic architecture, traditional tapas bars, monumental churches, grainy graffiti art splashed in abandonment and wafting spicy aromas.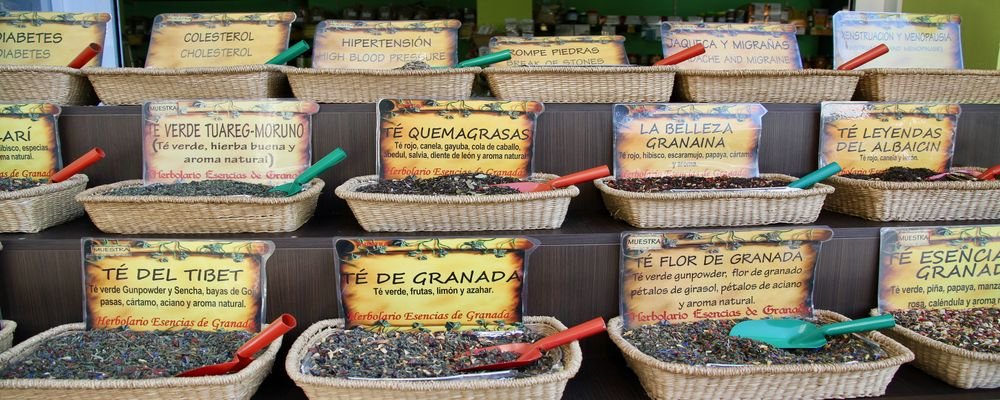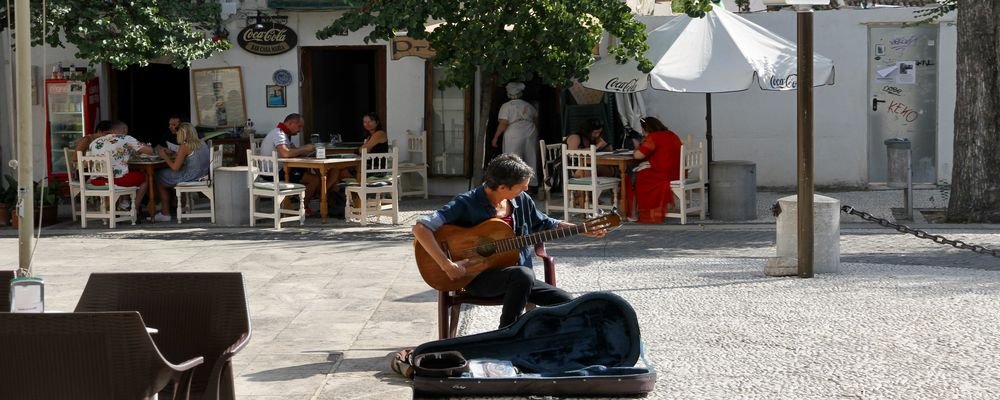 Horseshoe arches connect buildings, cobblestoned alleys glitter with international brand name boutiques, and bakeries entice you into their doors. The streets and weaving alleys buzzing with activity are heaving masses of tourists mingled with locals and students. Eclectic bars vie with flamenco clubs, whilst bohemian cafes on street corners are local hubs where the millennials gather with dogs in tow for morning coffee. Granada is to be nibbled and savored, as it's impossible to devour this city in a 24-hour marathon of must-do items just so you can tick them off your list.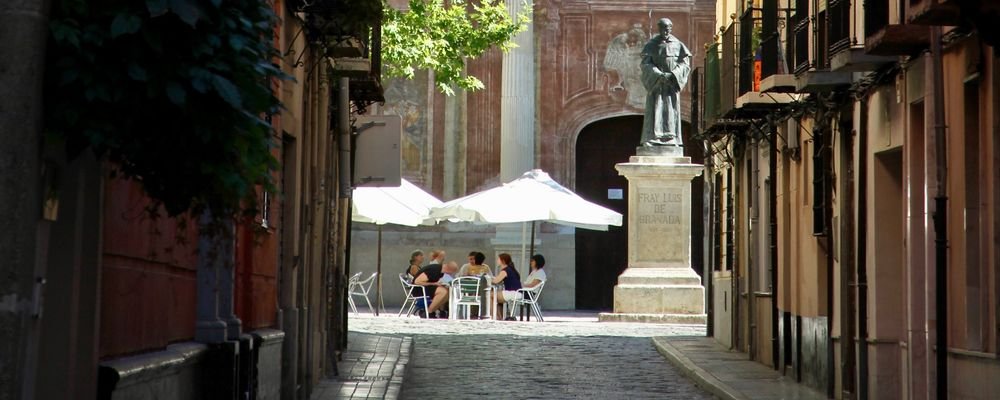 Laid out exactly as it was in medieval times, its various districts hold different stories to tell. The romantic walk along the little River Darro, "Carrera del Darro", can be a hustle of bodies, or, depending on the time of day, a slow dance of picturesque scenery passing before you.
The street in some sections is so narrow that you have to slide between the passing traffic and ancient Moorish buildings for fear of getting your toes run over. The slow gurgling sound of water draws your eyes to the overgrown riverbanks where once the old walls of the city would have been. Take the time to stroll over the "Puente del Cadi", an old Moorish bridge that snakes out from Alhambra's woodlands, and let your feet follow ancient footsteps.
The Gypsy barrio "Sacromonte" sits high above the Arabic quarter of Albaicin and is a treasure trove of cave grotto type houses built into the cliffs. Almost hobbit-like, these quaint cave-houses dot the pot-holed winding pathway leading you around the stark white edifices of rough-hewn walls, often with clinging rustic pot holders.
This is the land of impromptu flamenco dancing, ramshackle huts and hidden cafes, where you have to make sure you duck your head when you enter the gloomy interiors. They have been alive to the sound of laughter since the 16th Century, when Gypsies made their homes on the slopes of Valpaiso, with its cacti and pines. It's easy to forget that you are only moments from the Granada of today.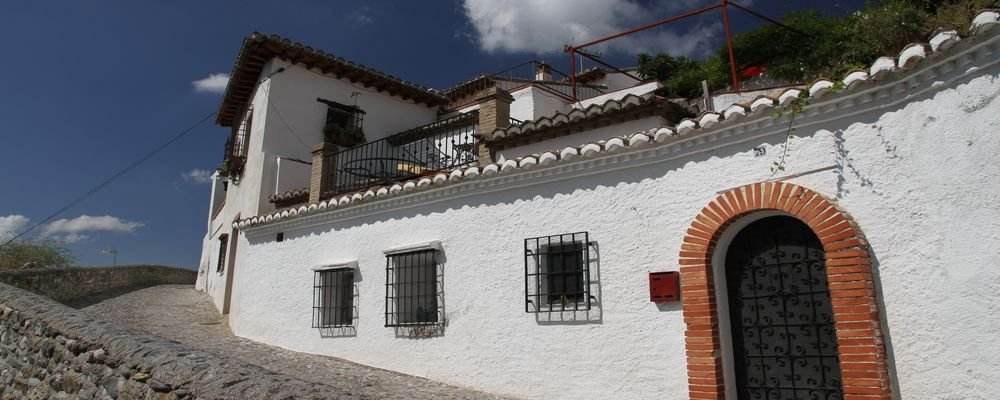 The city's old Arabic quarter known as "Albaicin" is where you can meander for hours, breathing the lingering aromas of its traditional tea houses, getting friendly with a local and a hookah pipe or peeking at traditional hand-painted Moorish tiles dotting the walls. The tall buildings are scrunched together in a mish mash of whitewashed glory, along skinny lanes where hints of hidden sun-drenched gardens lurk. Beautiful hand woven fabrics are strung from one wall to another, creating billowing sun shades during the day, while overflowing shops are lit up with masses of colourful light shades hanging from the roof. It's a riot of hues and languages and where the Muslims' mosques were turned into churches. At the top of the quarter, you will find the Plaza San Nicolas dishing up views to die for and tapas to drool over, whilst Gypsies sorrowfully sing flamenco.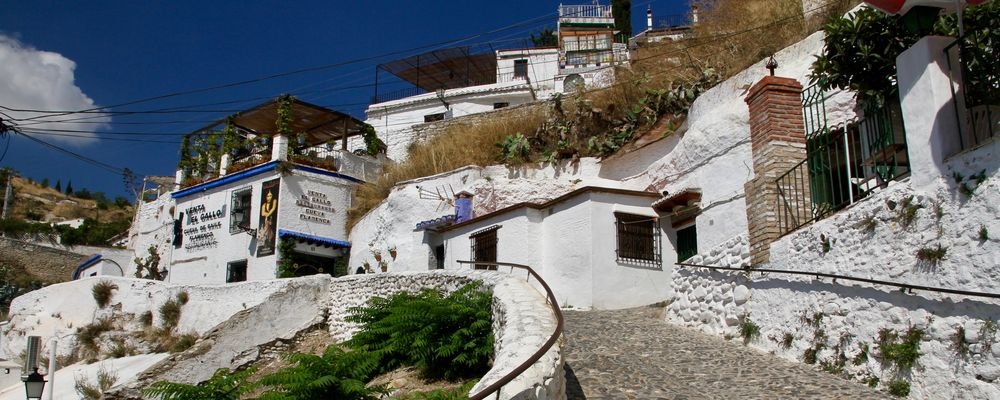 If by some chance you happen to be in Granada on the last Sunday of September, each year on this day you will hear the music of the street parade before you stumble across the city's hordes marching in the streets. In honour of the patron saint of Granada, the Virgen de las Angustias, celebrations begin in the middle of the month and end with a massive display of devotion, when the locals take to the street in a religious procession of grandeur.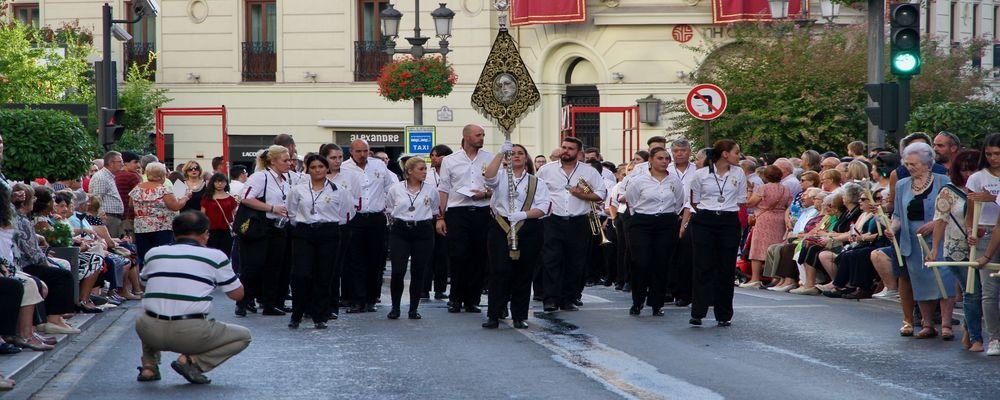 Bands belt out music, people carry candles, and the quirky sight of an entrepreneurial individual running up and down the road selling candles to those whose candles have melted away will bring a smile to your face. Traditional "torta de la Virgen" pastries are for sale by local vendors, and tourists vie for that perfect photo moment. It's verging on surreal to see so many people turn out en masse, with some even taking to first class seats on their balconies to watch the passing parade.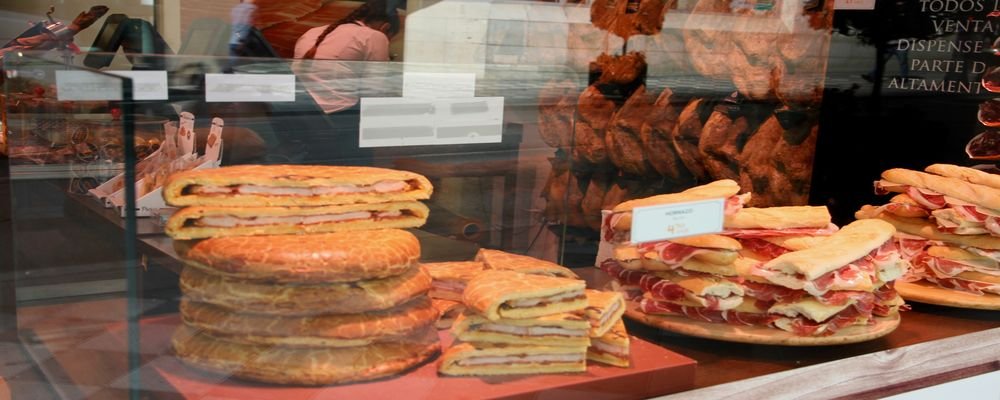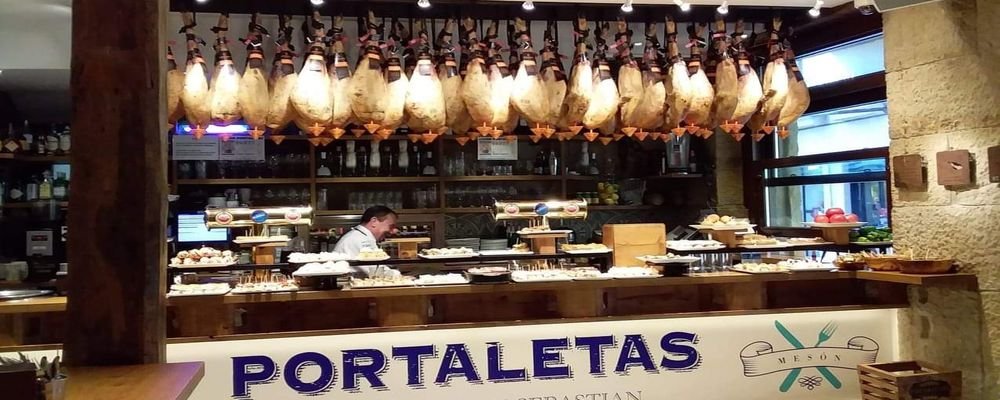 The best thing about Granada is its insane tapas scene that ensures you never go hungry when you are drinking. For every beverage you order, a tasty traditional morsel will appear before you "gratis". From a sizzling pot of spicy prawns to bites of crispy fried fish, delicate servings of paella or a meaty stew with rustic crunchy bread, Granada is a gourmand's idea of heaven.
---
Gail Palethorpe, a self proclaimed Australian gypsy, is a freelance writer, photographer and eternal traveller. Check out her website Gail Palethorpe Photography and her Shutterstock profile.
---