You step under the shower in the morning and wish it was a cascading waterfall in a dew-dappled rainforest. And, that hurried pre-work cup of coffee on a balcony in the middle of a highrise maze in a city becomes a deckchair overlooking an ocean's emerald water. Sitting in your petrol-guzzling car on a road choked with vehicles, you wish it was a seat on a plane heading into open skies with fluffy clouds outside the windows. The magic moments of balmy island nights are only found in our memories as countries open and shut their borders. While COVID gallivants the globe playing with our lives.
Dreaming of islands conjures up images of being kissed by the sun, lazily swimming in aquamarine lagoons, and sipping cocktails on the decks of bamboo huts. The romantic and secluded Aitutaki of the Cook Islands, the long stretches of unblemished beach found on the Seychelles, and the relentless thunder of the pounding surf on Oahu, Hawaii. The sparkling diamonds of the world's oceans are still there—it's a question of taking a long deep breath and patiently waiting to get the warm sand between our toes.
In the meantime, dream on:
1. Folegandros Island, Greece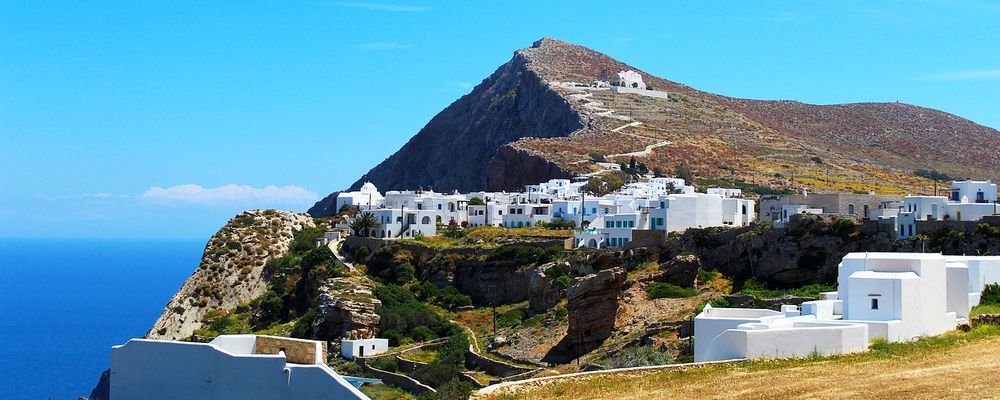 The epitome of Greek Island sleepy boho, without the packaged-up tourists. Folegandros Island is the ultimate Greek experience: knocking back ouzo, savoring just-picked olives, and feasting on seafood glistening with droplets of seawater from the Aegean Sea. Quiet and small, it's the perfect disconnect-from-life island destination. Folegandros Island has no cruise terminal, raging nightlife, or organized water sports. It's the alternative escape to the typical crowd-infested Greek Islands. Donkeys and bicycles are the only hazards to watch out for, as the island has no major roads clogged with smoke-belching vehicles. It's laid-back and quiet, where a stroll in the hills will have you smelling native herbs like thyme and oregano while tip-toeing over fields smothered in wildflowers during the spring months. It's chilling out on the terrace of an old rustic seaside cafe sipping chilled anise-flavored ouzo while deciding on whether to eat rabbit or goat, the island's specialties.
2. Madagascar, East Africa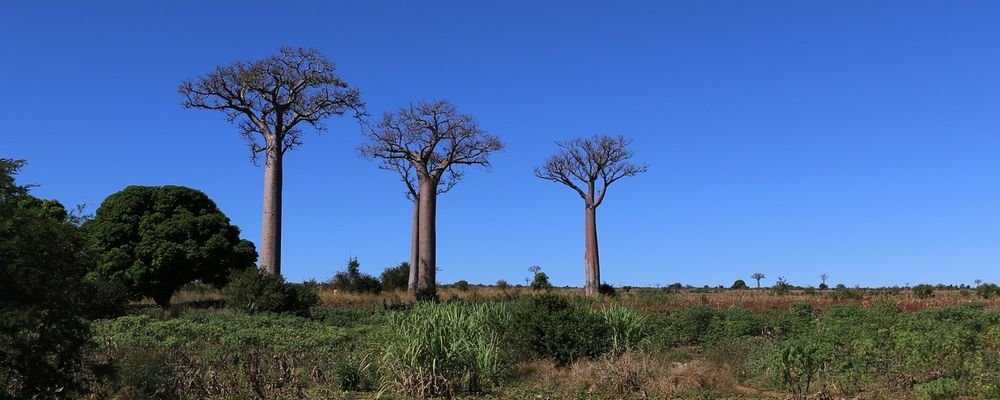 A breathtaking island utopia perched off the east coast of Africa, Madagascar is a vivid artist's pallet of colors everywhere you look. It's the oldest island on earth. From its dense jungles to sandy white beaches, rainforests where brightly hued feathered creatures flit, to the depths of its fringing coral reefs where marine life plays. Small friendly pastel-colored villages sit on its shores, and slow-flowing rivers dot its land where lavender-smelling valleys scent the air. Yellow star-shaped flowers adorn Cananga trees on tropical islets, and ancient limestone spires are connected by hanging suspension bridges that defy belief. Madagascar is home to the Avenue of Baobabs. Those quirky trees that look upside-down as their root-like branches reach for the sky. They can live for 3 thousand years. Locals believe that if you pick a flower from a baobab tree, you will be gobbled up by a lion. But, if you drink water that's had baobab seeds soaking in it, a crocodile will swagger right past you. A melting pot of nationalities, 70% of the island's 250,000 wildlife species are not found anywhere else in the world. Think over 100 different species of lemurs, the mongoose-like fossa, the rainbow-colored panther chameleon, and bright red tomato frogs, to name a few.
3. The Madeira Islands, Portugal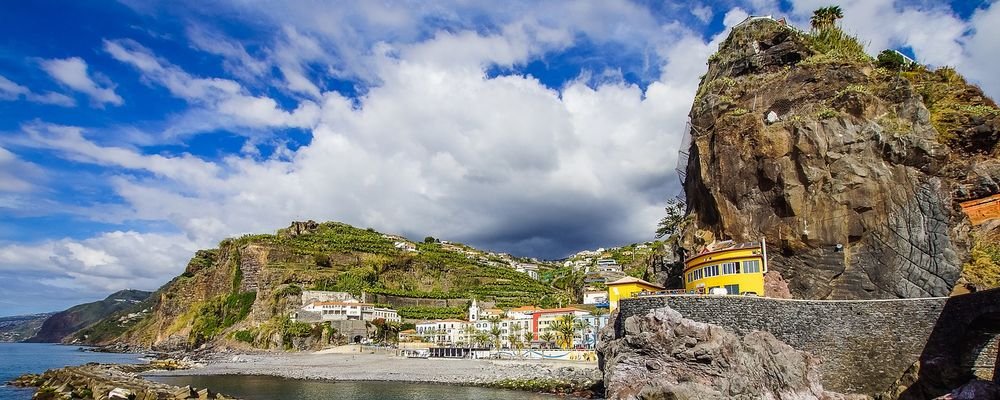 The blissful Madeira Islands float in the Atlantic Ocean off the northwest coast of Africa. They invoke visions of a Garden of Eden: you can wallow in natural swimming pools created by lava rock, hike incredible towering cliffs, snorkel or dive vivid reefs, and stroll along golden sand beaches. The 2 main islands for tourist gatherings, Porto Santo and Madeira, are dotted with whitewashed Portuguese buildings, historical monuments, and plenty of side-walk terraced cafes. Home to the world-famous Madeira wine, the islands were on the trade route to get to the West Indies. With its perfect balmy weather and world-class hotels, the Madeira Islands have slightly changed since Captain Cook, Charles Darwin, and Napoleon shuffled ashore.
4. Havelock Island, India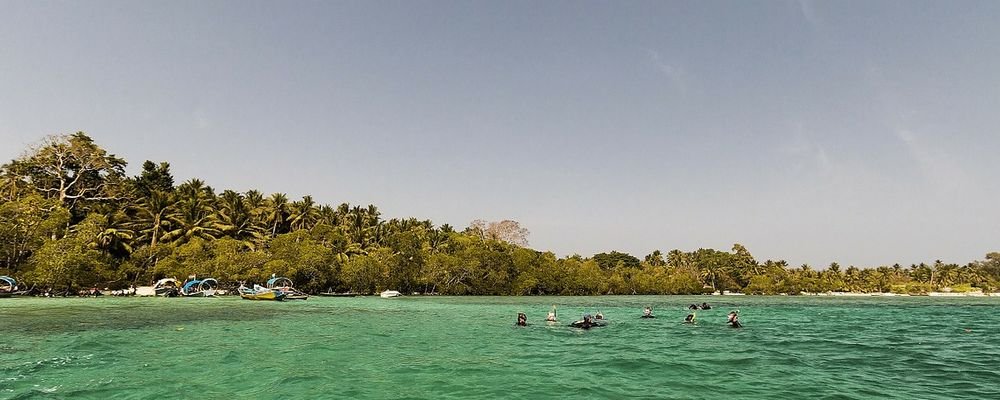 One of the 300 Andaman Islands located in the Bay of Bengal, Havelock Island is a sun worshipper's idea of paradise far from the hustle of India's raging streets. Fringed by dazzling white sand beaches with the obligatory swaying palms, the island is smothered in untouched tropical rainforests. It's water is a pristine playground for an abundance of marine critters and picturesque coral reefs. Diving, snorkeling, and kayaking are on the top of the must-do adventures. Apart from indulging in the fine art of pampering yourself in numerous wicked ways: laze by the sea in a hammock, stroll the shoreline of gently undulating waves, or head straight to a decadent spa for an all-day treatment that will leave you glowing. Savor local seafood curries or drool over freshly caught lobster while your toes are in the sand and a drink in your hand. Disconnect from the digital world and rediscover what makes you smile under the sun.
---
Gail Palethorpe, a self proclaimed Australian gypsy, is a freelance writer, photographer and eternal traveller. Check out her website Gail Palethorpe Photography and her Shutterstock profile.
---