Hong Kong Unconventional
There are so many lists of things to do in Hong Kong and frankly there are hundreds of things to keep yourself occupied in your spare time. Here is a selection of less conventional things you can do that can easily be added to your next business trip to Hong Kong.
1. Attempt Gastronomical Delicacies
Blooming Flower Tea
Thinking of grabbing a cuppa late afternoon, why not try the blooming flower tea instead of the usual latte? This beautiful looking tea is prepared by making bundles of tea flowers with tea bags which then bloom in hot water. Though a little pricier than regular tea, it is definitely worth a buy.
Dim Sum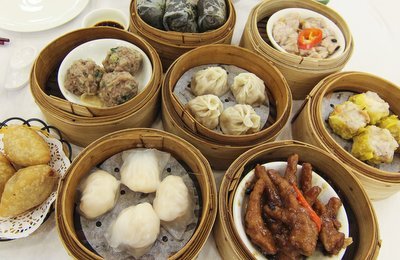 A Cantonese favourite Dim Sum is almost a must have when in Hong Kong. There are literally hundreds of dishes in the style of cuisine from the very tame and very yummy Har Gow (prawn dumplings) and Char Shu Bau (steamed pork buns), to the slightly more adventurous, at least for most Westerners, steamed chicken feet of duck tongues. Most restauants also include a variety of meats like BBQ duck and roasted pork. The 'Dim Dim Sum' chain is a local favourite.
Fried Ice Cream
Deep fried ice cream is the perfect combination of a hot crispy outer crust which then gives way to a cool, soft interior. 'Honey Well Confectionary' is a favoured choice for most sweet tooth lovers in the city and has specialised in this "hot" ice cream.
2. Indulge In Spa Therapy
Rejuvenate, refresh and recharge; spoil yourself to a traditional spa after a week of toil at business meetings and events. The 'Sala Raj Thai Massage' is a great place to unwind to an authentic therapeutic treatment.
3. Secret Swimming: Lantau Waterfall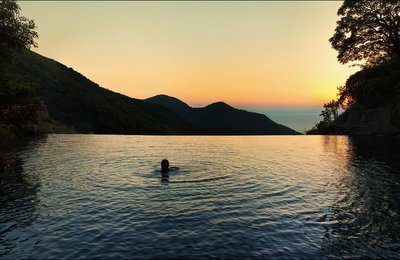 You don't necessarily need a Four Seasons reservation to swim at an infinity pool, a trip to Lantau above Lake Tai O can bring you to a secluded and picturesque waterfall where you can swim at leisure up to the wall and marvel the view below.
4. Grab A Beer At A Local Brewery
Instead of hanging at the upbeat Lan Kwai Fong in central Hong Kong why not try something native? Sense 99 at Wellington Street offers a homely atmosphere and gives one a local taste of the city. Craft brews are becoming the big thing in Hong Kong and you could easily spend a afternoon doing a little tasting around town. With the likes of Beertopia event in Oct, HK is getting its fair share of really good brews.
5. Exchange Square & HSBC Building
A trip to Central and the business district is a must if you are a Finance or Economics junkie. The Exchange Square is a trio of three buildings and houses many offices within its complex including Asia's oldest stock exchange- the Hong Kong Stock Exchange. The HKSE also offers guided tours within for a minimum of HK$20 and is open from 9:30-15:30.
HSBC headquarters, not far away from the CBD is another prestigious landmark of the city. The two metal lions Stephen and Stitt who guard the entrance were shot at during during the Second World War and Steh=phen still carries the scarsto this day. Highly revered by HSBC itself, the beasts are very popular among tourists and locals a like coming to stroke their paws and nose for good luck.
6. Experience A Chinese Festival
The smell of divine incense, soft glowing floating lanterns, dancing Chinese dragons culminate to give you a truly whole Chinese experience. Experience a Chinese festival and understand how Hong Kong lives up to its name of being called Asia's World City, and how!
7. Visit Chi Lin Nunnery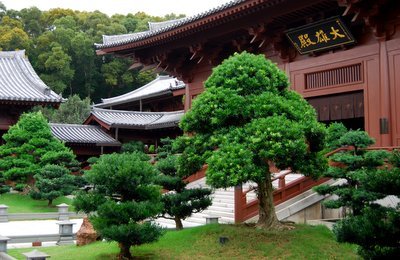 This stunning and serene garden built in the Tang style architecture is a wonder in itself as it is said to have been built completely in wood without a single nail. With Buddhist chants wafting through intricately carved temples to bonsais and other exotic flowers carpeting the garden, this enchanting haven is a treat to the senses.
8. Museum visit
The Hong Kong Museum Of History has an interesting array of exhibits showcasing how, from a humble substandard past Hong Kong has now renewed itself as a top notch tourist destination.
The Hong Kong Space Museum hosts a number of sky shows, I-max films and interactive hands on exhibits. The 3D dome show is one of a kind and is the world's first dome show.
9. Take A Hike!
Honk Kong is most celebrated for its gorgeous views. The Dragon's Back trail will not disappoint you if you are a nature lover or an avid adventurer. This has also been voted as Asia's Best Urban Hiking trail.
10. Social Butterfly
Apart from its great night life, Hong Kong also hosts a number of plays, stand up comedy nights, art exhibitions and fashion shows. Keep a look out in the local newspaper for the day's events.