5 Travel Industry Leaders To Watch In 2016
Women have long been a force to be reckoned with in the travel industry. From event planners and transportation experts to airline executives and journalists, female innovators are changing the future of business travel for the better.
Here are 5 women to watch in 2016 and beyond:
1. Bindu Bhatia, Senior Vice President at Carlson Wagonlit Travel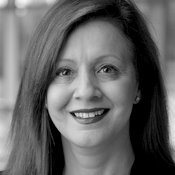 Bindu Bhatia is the Senior Vice President of Global Program Management for Carlson Wagonlit Travel, a global leader in business travel management.
In addition to overseeing dozens of accounts in North America, Ms. Bhatia is an innovative leader in areas like global business development and operations. Carlson Wagonlit, which has offices in over 150 countries around the world, also has 4 women on its Executive Team and a female Chair for its Board of Directors.
Why she dominates: Bhatia was recognized for stellar leadership, team development, and outstanding business performance by WINiT Women in Travel for 2014.
2. Claire Repass, Manager of Communications at Social Tables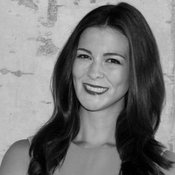 Trade shows and event management are two areas of the travel industry that are thriving because of innovators like Claire Repass, Manager of Communications at Social Tables.
Repass was recently honored by Connect Meetings as part of their 40 under 40 series on up-and-coming travel and event industry professionals. For Social Tables, Repass oversees 50+ trade shows throughout North America and manages a blog with a following of 26,000 readers.
Why she dominates: Repass's position didn't exist until she created it by marching into the CEO's office and pitching her ideas for growth with local universities. She worked as a volunteer, achieving objective after objective until she was promoted to a management position.
3. Katherine Boo, Travel Writer and Journalist at The New Yorker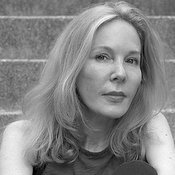 Katherine Boo is a Pulitzer Prize-winning investigative journalist who has taken travel writing to a whole new level with her book, Behind the Beautiful Forevers. In order to research the subjects of her book, Boo spent three years living in a Mumbai slum, observing the lives of Indian families and individuals stricken by poverty and corruption.
Why she dominates: In addition to raising the bar for investigative journalists everywhere, Boo won the National Book Award for Nonfiction for this, her first book.
4. Patricia Gardiner, Head of Global Marketing at Tristar Worldwide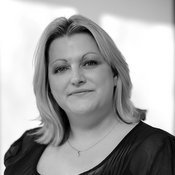 Airlines may get all the glory in the travel industry, but there are a variety of other transportation options that are key players in the overall business travel experience.
As the Head of Global Marketing for Tristar Worldwide, Patricia Gardiner understands the importance of seamless transportation after you've left the airport. Her marketing efforts for her company's chauffeur service won them recognition at the prestigious QSI Awards earlier this year.
Why she dominates: Gardiner's team took home three QSI trophies for travel industry excellence, including gold for marketing, gold for chauffeur service, and bronze for driver excellence.
5. Jenn Smukler, Director of Sales at Ovation Travel Group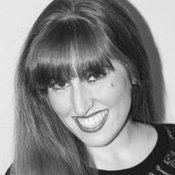 Jenn Smukler was recently named the new Director of Sales, Meetings, and Events at corporate travel giant Ovation Travel Group.
To her position Smukler brings a wealth of travel industry experience, including collaborations with InterContinental Hotels Group, Warwick International Hotels, Sixty Hotels, and Starwood Hotels & Resorts Worldwide.
Why she dominates: Smukler joins an Ovation management team that is dominated by men, bringing her unique expertise and perspective to the world of corporate travel.
More and more female travel professionals are paving new paths in the travel industry, emerging as innovative leaders in a constantly shifting business that thrives on creativity and reinvention. These leaders are poised to take on more and more powerful roles within their respective companies while reshaping the way we think about business travel in a global society.
---
Rebekah Voss is an author, travel writer, and the creator of TheHappyPassport.com, an inspiration site dedicated to solo female travel.
---