How to Travel With Your Partner Without Making Each Other Miserable
Travelling is a very personal experience. No two people interpret the same experiences in the same way and everyone has their own preferences for how they like to travel – which means that it can be very challenging to travel with a partner.
I've been travelling with my boyfriend, Dave, for nine years now, and we are still learning how to compromise on our different opinions for how, where and when we like to go on holidays. I write about travelling for a living, so I like to visit new places as often as possible; he has a hectic schedule working for himself and touring with the bands he plays in. I like to travel for a week or two at a time; he prefers short breaks. I love scorching temperatures; he prefers the cold.
All of the above have caused many disagreements and raised voices, but we've always managed to work around our differences.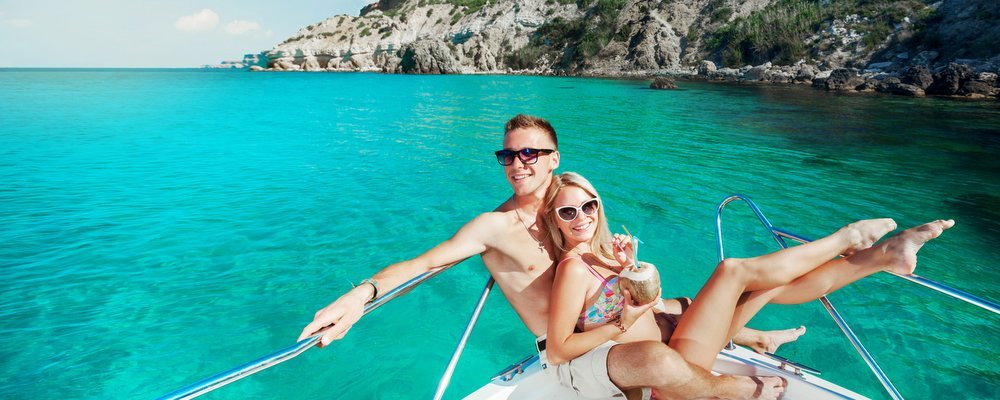 Open yourself up to different experiences
My friend Abigail is one of my favourite travel companions because we like to get the same things out of our adventures. We both get bored sitting still for longer than a couple of minutes, so we tend to book city breaks together where we can rush around and see as much as possible within a short period of time. She loves to travel all around the world, soaking up new cultures and cramming in as many experiences as possible into each trip – but her boyfriend is at his happiest when he's horizontal on a sun lounger.
They get around this by booking long retreats where they can spend the first part of the holiday adhering to her needs, before spending at least five days at the end of the trip relaxing by a pool or on a beach. They normally travel on a budget whilst exploring new places, then splash out on luxury accommodation for a rest before returning home. For example, they're currently sunbathing in the Whitsundays following a three-week adventure exploring New Zealand and Australia.
Dave and I do agree on a lot of things when travelling together. We like to travel as cheaply as possible, booking our trips well in. We both love road trips, and prefer to travel at an accelerated pace, seeing new places each day as we get itchy feet when staying in one location for too long. We both like to be outdoors, and incredible landscapes are the biggest pull for both of us.
These similarities (and my obsessive planning skills) mean that it's not too hard to compromise. We agree on a location usually based upon an experience that we both want to try (such as whale watching) or a landscape that we both want to see (for example, Iceland's fusion of fire and ice), then plan and compromise on our differences. When we first started travelling together, I dragged him along on city breaks in the height of summer, before realising that he was miserable trawling around stifling hot streets. We now schedule our city retreats for the winter, having just visited Amsterdam in December and planned a trip to Oslo next month.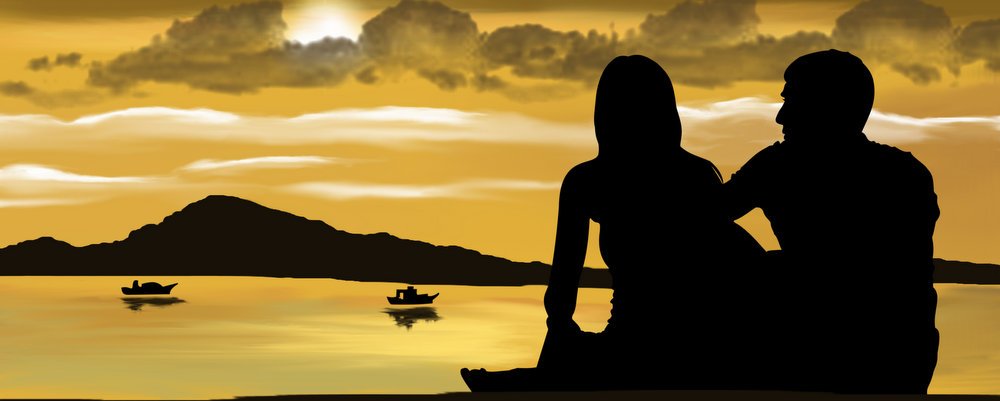 One thing that I have learnt when travelling with Dave is that, although you do need to be considerate of your partner's wishes, you can also be a little persuasive. Up until last year, he had refused point blank to engage in any type of swimming, whether in the sea, in a pool or in a river. Half way through our Iceland trip, I finally managed to persuade him to wade into a geothermal lake and give it a go – and he loved it! We spent the rest of our trip seeking out isolated hot pots, then flew to Santorini where we spent an entire week in the sea and in the swimming pool.
The trick here is gentle persuasion, without any threats, anger or tears. Allow them to try the experience that you want to share in their own time, by their own rules. Never, ever get angry at your partner for stopping you from doing something you want to do whilst travelling – there's no reason why you can't spend a couple of hours apart and do it by yourself.
If you and your partner disagree when it comes to planning your travels, here are a few simple tips:
Compromise
You can't always get what you want when travelling with a partner. Meet them in the middle to avoid arguments. This includes where to visit, how long to plan your trip for, when to go, where to stay and how to get around.
Plan ahead
Book your trip well in advance to ensure that you have plenty of time to plan. That way, you can travel during a time that is convenient for you both with plenty of notice for both of your other commitments.
Make a bucket list
If you struggle to find a destination you both want to visit, sit down separately and make a list of the top ten places in the world that you want to visit. Look at your lists together and see if you have listed any of the same places. Put these destinations to the top of a combined list, then alternate the other places that you both listed. Now you can refer to the list each time you want to book a holiday.
Be considerate
If only one of you drives, check with the other before booking a long road trip. If one of you is scared of flying, consider travelling by train rather than plane. If you're craving a week by a pool but your partner gets bored really easily and likes to have daily activities, consider a destination that has the best of both worlds.
Realise that you don't always have to travel together
If there is a place that you yearn to visit but your partner simply does not want to go, book a solo trip or travel with a friend instead. There's no rule stating that you must always travel with your partner, and you will experience much more varied travels if you mix up who you travel with.
---
Emma Lavelle is a UK based writer and photographer and has her own blog Field and Nest.
---