As we climbed into the back of the taxi, at 5:30 pm on a Sunday, and said hello to our driver, the following words were heard:
"Oh thank God, you are sober…!"
Welcome to Las Vegas! Greg and I were invited to take part in a vow renewal ceremony for friends at the Graceland Wedding Chapel. I am getting old enough now to realise that if I wait until 65 to start on that Bucket List there are going to be some pretty special things that I will miss. So when you are given these opportunities, you take them (even if your husband shakes his head in confusion).
In fairness to Greg, I will say that my love of Las Vegas has been pretty absent as a result of previous visits and I had been vocal about this. My last trip was for work and I didn't get to see daylight for nearly five days – it seriously mucked with my mind. I sort of feel that when the Apocalypse happens, and we all have to live underground, it will feel a little like that last trip to Vegas. So it is perhaps not a great surprise that Greg didn't entirely trust my enthusiasm for this particular outing.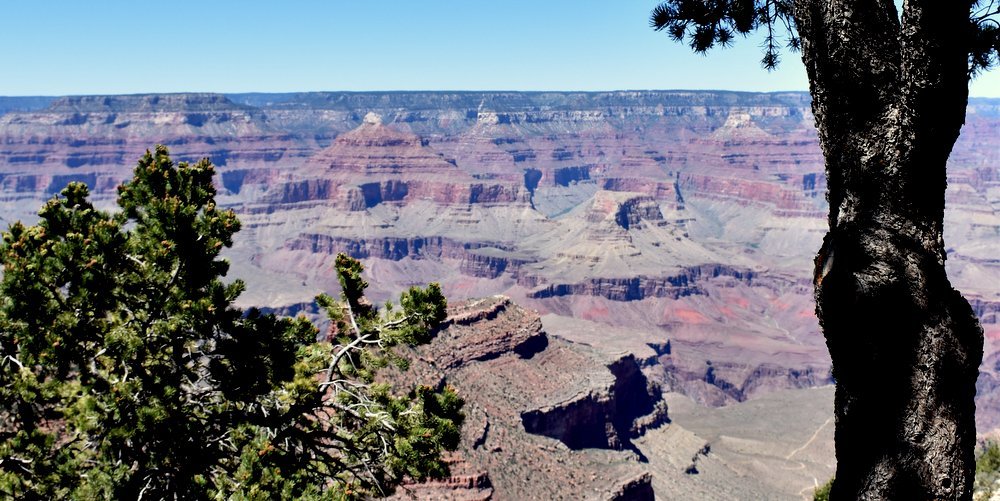 Also, we are not really gamblers and the whole idea of so many gaming tables and machines luring you in for the pursuit of money just baffles me (I know there are some that who will suggest there is competition in there somewhere but that will need to be a debate for another day over a couple of strong drinks!).
We figured we could ensure there was the opportunity of seeing beyond Vegas in terms of taking in the Hoover Dam and the Grand Canyon and that added to the suggestion that it was a good idea to get on the 15-hour flight to San Francisco and beyond.
I wouldn't say that I have had a complete 'about-face' in terms of my view of Las Vegas but I do feel that I am perhaps a lot more balanced in terms my feelings towards it.

Firstly, I realised that if you look at Vegas in comparison to your own home environment then it is always going to be the 'strange outsider'. Vegas is just so over-the-top in so many places which is, I believe, one of the reasons that you either love it or you don't. I gave up with the comparison early on and just decided to go with whatever Vegas wanted to show me. It proved to be a good call.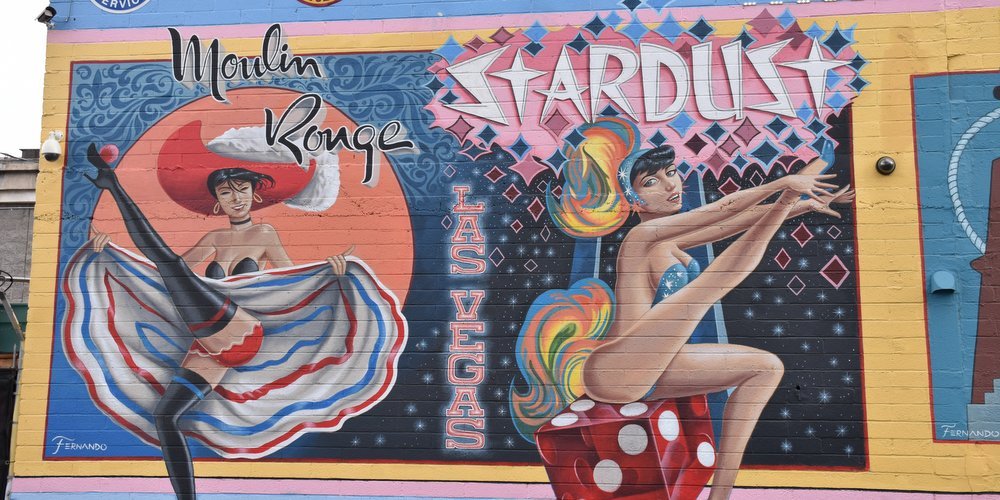 There is plenty beyond the red and green of the casinos. Greg and I visited the Atomic Museum (and tip for those who think that Vegas is walkable – it is not!); the Neon Museum (otherwise known as the Neon Boneyard; so many wonderful signs which provide a unique history of the city); and Love (which is the Beatles Cirque de Soleil). We had brunch at the Belagio, dinner at the Venetian; and breakfast at The Peppermill. We partied at Stratosphere (although having a wedding reception as people were plunging past the window due to the adventure rides at the top of the building was slightly disconcerting) and we drank in dive bars that could be found in shopping malls.
Back to the reason we were present, I had been expecting The Graceland Chapel (complete with Elvis presiding) to be a little 'cheesy' in its delivery and was charmed to find that it was a huge amount of fun for the short time we were there. I am not sure how the Elvis impersonator manages to keep up that sort of energy every 15 minutes but it was impressive. I freely admit that I would also now like a Chapel picture with an Elvis photo-bomb.
Say what you like about Vegas, and we all do, but the other thing that I noticed is that it is probably one of the most inclusive cities I have ever spent time in. There are all types of people in Vegas and because it is such a melting pot, nobody is either interested or concerned by anybody else they happen to be sitting next to. Of course I am cynical enough to suggest that Vegas will take money from anybody but I think that I am perhaps being unfair.
Maybe it is just a matter of expectations? Beyond the fact that I was very excited about spending time with friends that I had not seen for too long, I really has no expectation of enjoying Vegas and, as a result, I did. Sadly, the opposite was true for the Grand Canyon. We caught the Grand Canyon Railway into the park (and it was awesome – I would definitely recommend the train over driving yourself) but the Canyon itself was noisy and crowded which was a complete juxtaposition to an experience that I had hoped would be tranquil. Everybody was so interested in the 'perfect shot' that nobody was really just taking in the scenery. It was disappointing and I was actually pleased when, upon returning, we drove over the hill and I could see all the Vegas hotels in the distance.
I am not sure that Vegas and I will ever cross paths again but I do thank my friends for giving me the opportunity to love it just that little bit more.