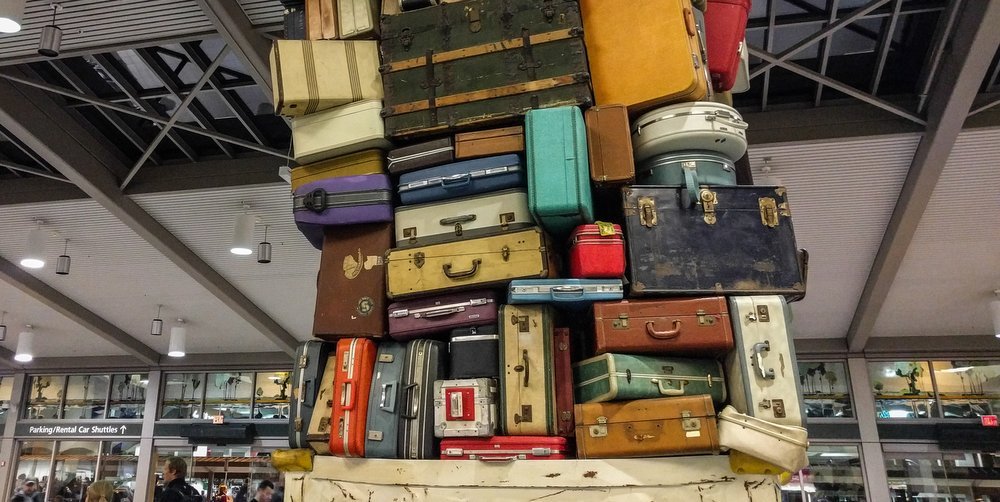 Whilst luggage allowances on flights are decreasing, the charges for bringing your bags on board seem to be escalating. If you're flying with a budget airline, chances are that your baggage allowance will only include a small item of hand luggage, and some flights are now even charging for bringing your handbag onto the plane with you! The costs of checking your luggage into the hold are now so high that companies such as sendmybag.com are offering much more affordable rates for delivering your luggage to you. But what else can be done to help you to pay less for your luggage?
The figures are staggering. One study suggests that $6.4 billion was spent on baggage fees just by US flyers in 2015. This obviously includes pre-booked check-in bags, but more often than not, flyers are being caught out at check-in where they are charged astronomical costs for their bags being slightly overweight. The charge for your suitcase may not seem too bad if you're travelling alone and for a short trip, but if you have children or plan on travelling for several weeks or longer, the costs soon start to add up.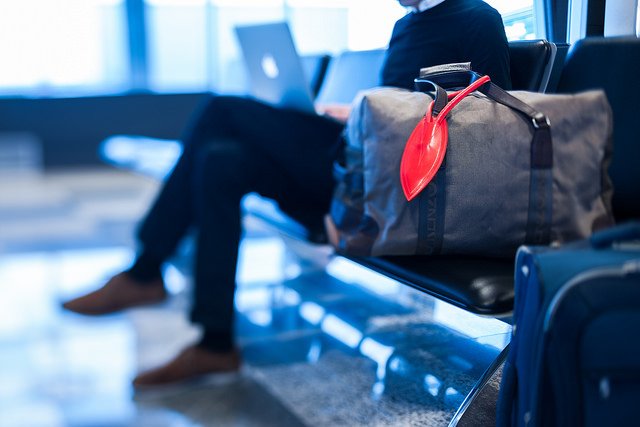 With many airlines struggling during the recession, one way of recouping money was to start charging for 'extras'. Ten years ago, you could expect free in-flight meals and entertainment and your baggage allowance was included in the cost of the flight. Nowadays, especially with the advent of a dominance of budget airlines, all of these 'luxuries' cost extra. Many budget airlines even charge you to check in at the airport if you forget to check in online and print your boarding passes ahead of your flight.
Flight crew and ground staff regularly see passengers going to extreme lengths to avoid the excess baggage fees. The most commonly spotted trick is flyers squeezing into as many layers of clothing as possible to avoid placing them into their already overflowing suitcases. However, there are other, more practical ways to avoid paying excess fees for your luggage.
If you're not particularly attached to your suitcase and have no issue with corporate advertising, why not register with Orion Travel Tech? Formed by a former flight attendant, the company issue you with two branded suitcases – one for checking into the hold and one that fits hand luggage size requirements – that feature corporate branding from brands such as KFC or events such as the Rio Olympics. In return for you lugging around what is essentially free advertising, Orion cover your baggage fees for your flights as well as other benefits such as a GPS tracking system in case your bag goes missing and access to airport lounges.
There are also services such as sendmybag.com, who will send your baggage to your destination on your behalf for a much smaller fee than the airlines charge. Delivery takes just 1-2 days depending on how far you are travelling, and the company ship luggage worldwide. You can even track your bag to keep up to date with its progress. Options like this have been a preferred method of sending baggage for students moving abroad or people carrying large equipment for quite some time. But when you consider how little the costs are compared to the airlines check-in fees, it is becoming a more viable option even for travellers heading on a week's holiday.
Of course, you could simply pack less for your travels. Consider what you will actually need whilst you are away and remove anything ambiguous from your suitcase. The obvious tip is to wear all your larger and heavier clothing items (such as winter coats, knitwear and boots) for the flight. And it's always worth googling packing techniques to maximise the space that you have in your suitcase. Consider what you could buy or borrow when you reach your destination – do you really need to pack a hairdryer and a towel, or will your accommodation provide those items for you? It's also worth considering if your airline will allow you to take a carrier bag gained from a purchase at the airport onto your flight in addition to your hang luggage allowance. You could easily fit a handbag or camera case into an airport issued plastic bag containing a magazine and bottle of water purchased for your flight.
Always check the requirements for both hand luggage and check-in baggage before you leave for the airport. It will be much cheaper to pay for an extra bag in advance than the extortionate fees that you will be charged at the airport. Plan in advance how much luggage you will need and the most affordable way to transport it to your destination and you will save plenty of pennies.
Emma Lavelle is a UK based writer and photographer and has her own blog Field and Nest.