Just because we're stuck at home for the foreseeable future doesn't mean that we have to completely forgo the luxury holiday experiences we're missing out on. One travel experience than you can easily recreate at home is a spa break, transforming your bathroom into a luxury spa for the evening. Here are our top tips for a home spa experience.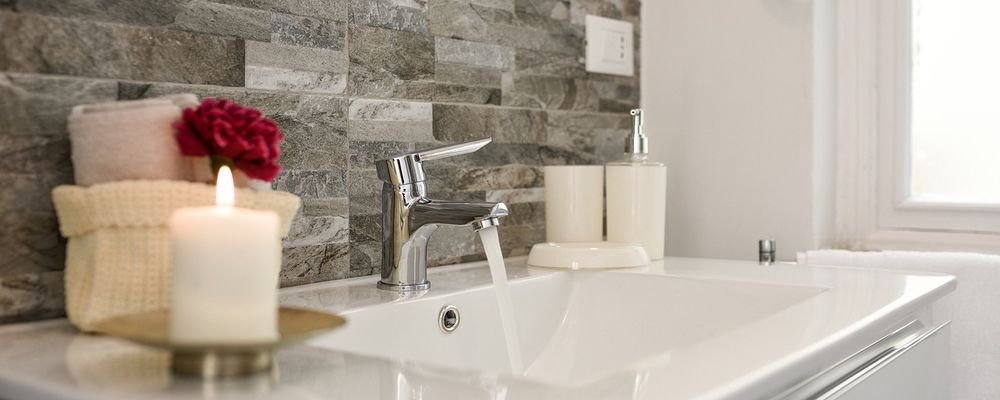 Light candles
Choose soothing, relaxing scents and turn off your electric lights, allowing your bathroom to bask in a warm, soft glow. Don't be afraid to go over the top with candles, placing them on every available surface for the ultimate luxury experience.
Lock the door
Even if you live in a busy household, create the impression of privacy by locking your bathroom door and leaving all your worries on the other side. Allow yourself a few precious hours to relax and enjoy time on your own.
Run a hot bath
Run your self a hot bath to soak in, filling it with bubbles, oils or salts to create a spa-like experience. Place a tray over your bath to keep a book, pumice stone, loofah and any treatments you wish to apply close to hand.
Indulge in luxury treatments
Treat yourself to an energising facial mask, use a salt scrub on your body, paint your nails or apply a nourishing body-oil. Don't rush – leave the treatments on your body for as long as possible, lying back and relaxing as they work their magic.
Listen to soothing music
While you're enjoying your hot bath and skin-nourishing treatments, play soft, quiet music to help you relax. Try something instrumental so that the lyrics don't distract you, allowing the soothing notes to lull you into a sense of tranquility.
Wrap yourself in a soft robe
At the end of your home spa experience, wrap yourself in a soft, luxurious robe and slip your feet into a pair of fluffy slippers, just as you would in a luxury hotel.
---
Emma Lavelle is a UK based writer and photographer and has her own blog Field and Nest.
---