Surviving Summer in Tropical Queensland
Sitting in temperatures of mid to high 30°C will have the sweat running between your butt cheeks, under your boobs (if you happen to be female) plus various other parts of your body that won't be mentioned. It's too hot and too humid, your brain starts misfiring, and lethargy takes over. Even raising the beer mug to your lips makes you break out into a sweat, or for the vino drinker, it's a race to scull your wine before it heats up. Australia isn't called the "sunburnt" country for no reason.
Typically, Australia's weather varies enormously due to the size of the country. Most of the northern areas have warm to hot weather throughout the year, whilst the southern states vary and can even have four seasons in one day, such as Melbourne is known for. Throughout the country, summer is December to February, autumn occurs between March and May, winter is June to August, and spring is September to November.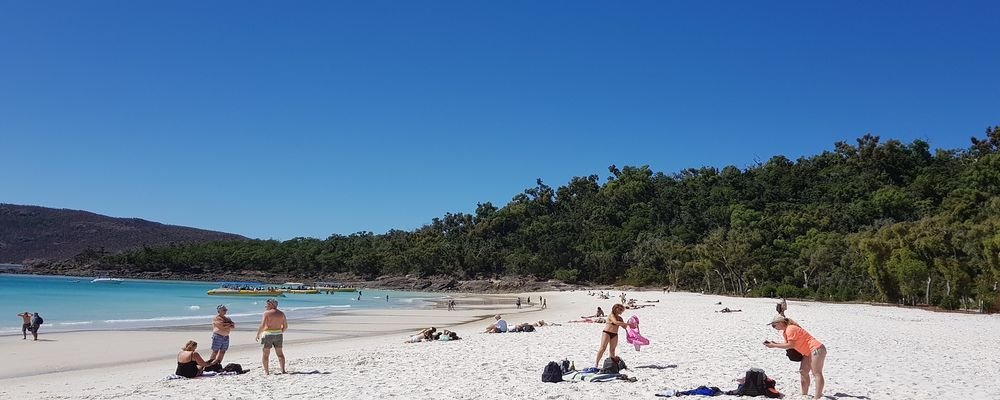 If you are in the north of Australia, forget about the defined seasons for the country, as you won't see trees dropping leaves in autumn, flowers blooming in spring, the chance of snow as in New South Wales' mountain ranges during winter, or experience gentle sea breezes during summers.
The holiday mecca of North Queensland only has two distinct seasons: the wet and the dry. The "dry" is between the months of May to October, when the southern Aussie invaders make annual treks to northern Queensland to escape their winter.
The "wet" between the months of November and April is when cyclones may make an unwelcome appearance, and torrential rain belts down sideways in late afternoons or at night and then disappears entirely, leaving a heavy humid air in its wake.
The landscape takes on a green hue of every shade imaginab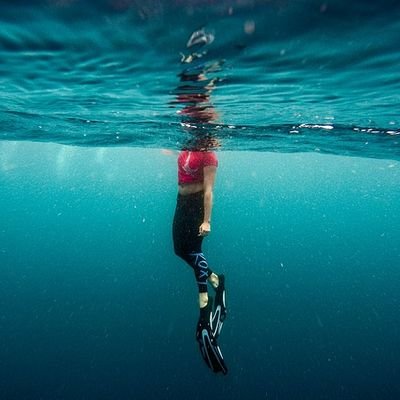 le littered with spectacular coloured tropical flowers. Incredible waterfalls cascade over ancient boulders splashing into secret swimming holes, and the beaches have "stinger" nets (to keep the stinging marine jellyfish away from paddling people) protruding into the ocean for those who wish to wallow in the water. The barrier reef is usually super calm at this time of the year, so it's the perfect time to don the mask and flippers to chase Nemo. For tourists, the Far North Queensland's heat can be a bit of a challenge to deal with, especially if wanting to see a bit of the country, whether it is in the outback or on the reef. Below are a few tips so that you can keep your "cool hat" on, short of staying locked inside your air-conditioned accommodation all day:
Dress for the tropics
Wear cotton or linen fabrics in light colours as they breathe and stop you from feeling sticky and clammy. When out of the public eye, a cotton sarong without your undies to let your bits and pieces have breathing space should do the trick. Just remember to put some panties on to keep yourself tidy when you put a foot outside the door. Go for loose fitting clothing when in public (sans undies if you slip on shorts or long pants).
Footwear
If you are staying on the coastline, shoes should be open to stop your feet from becoming jammy in the heat, think flip-flops or sandals. If you have to wear proper shoe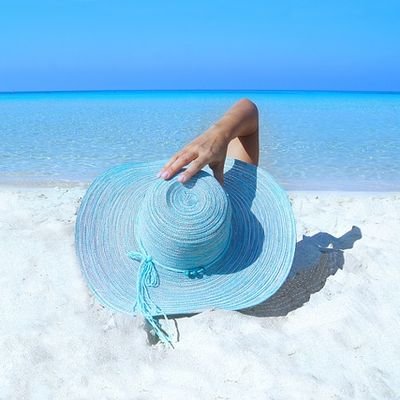 s because you have a problem with baring your feet to the world (no pedicure for months or crooked, mangy toes) or if you are in the Aussie outback, do make sure you opt for canvas over leather to allow your feet to breathe.
Wear a hat and sunnies
The hat will protect you from heat stroke, getting a burnt scalp (especially if you are of the bald head type) and stop your face from going up in smoke. Sunglasses are as important as applying sun blocking lotion. Don the best UV pair you can afford, preferably polarized, so you can see to the bottom of the ocean when out fishing, or if you wish to perve at that super body walking towards you on the beach. Apparently, people with light-coloured eyes (blue or green) are at more risk of sunlight-related eye damage.
Munch on spicy food
It sounds ridiculous, but most tropical countries are renowned for cuisine on the hot and spicy side. Apparently if you tuck into a dish of curry, it will make you sweat without raising your body temperature, hence it actually cools you down. Ensure that deodorant has been applied liberally before testing this theory of do-it-yourself body temperature control.
Chill down the vital body bits—head and feet
It's a fact that your head and your feet lose heat the most quickly. Think of how putting your feet into the pool or a cold running stream decreases how hot you feel. If this luxury is not available, then pamper yourself with a soothing cold footbath and wrap a frosty wet towel around your head. Ice packs or a frozen bag of peas fit neatly behind your knees, if you can sit still long enough. Finely sliced cucumber straight from the fridge works wonders on your eyes, so long as you don't get the munchies during this process.
---
Gail Palethorpe, a self proclaimed Australian gypsy, is a freelance writer, photographer and eternal traveller. Check out her website Gail Palethorpe Photography and her Shutterstock profile.
---