Technology Keeps Your Luggage Fro Going Astray
Are you a frequent flyer who makes lots of transfers, or someone who tries to squeeze all of their belongings into hand luggage to minimise the risk of losing their suitcase? There are now a wide variety of luggage tracking options that can help to put your mind at rest, making it easier and faster to track down lost luggage if the worst does occur. Read on to discover our favourite luggage tracking devices.
Trace Me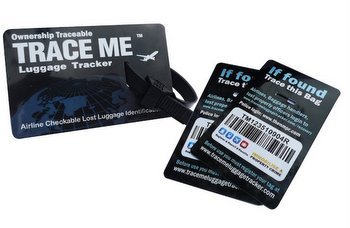 Enabling your bags to be tracked via the baggage checking system in all major airports, Trace Me works by storing all of its data on a secure network. Acting like a passport for your luggage with its unique serial number, Trace Me is a simple barcoded tag that you fix to your bags upon arrival to the airport. Once you receive your tag, you must first register it online before you travel. In the unlikely event that your bag is lost, the tag can be scanned wherever it ends up, and the airline will send the information directly to the database, which will ensure that you will be immediately notified and reunited with your luggage as quickly.
Trakdot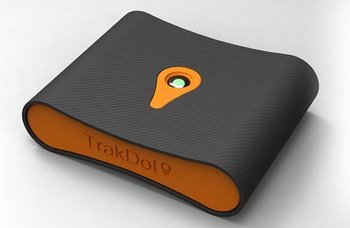 Trakdot is a small device that you place inside your suitcase to be able to track where your luggage is at all times. Once you land in your destination, you can use the collaborative app on your smart phone to check that your luggage has arrived – and discover where it has ended up if it cannot be located. The app even sends you a text message to let you know that your bag has arrived safely! Using micro-electronics and cellular telephone technologies to track your luggage when on the ground, Trakdot automatically enters 'airplane mode' when in flight. Once the flight lands, it instantly connects to the local cellular network to alter the owner of the bags whereabouts.
Kii Tag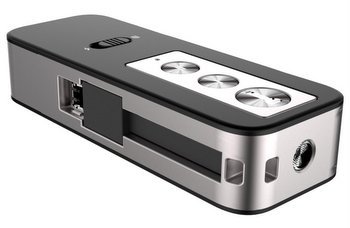 Using Bluetooth technology, Kii Tag is another option for an item that you can place inside your baggage or fasten onto it in order to locate it if it goes missing.
The tag connects with your phone to alert you when your luggage goes out of its range, and lets you know where its last visible location was. The remote operated camera is a great tool to utilise to try to track down clues to where your lost bag may be.
Tile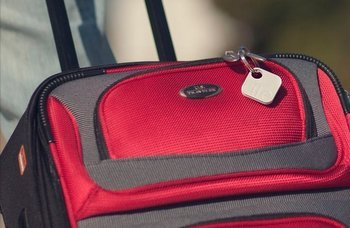 Stylish and minimal in design, Tile is a great subtle tag to use to keep tabs on your luggage, and can also be used on keychains or even fastened onto the remote control! Simply download the app and attach your Tiles to anything that you wish to track. For smaller items, such as your keys, you can ring your items to locate them – and vice versa! You can actually use your Tiles to call your phone if that's what you're having trouble locating. Your phone automatically records the last time and place that it saw your item, making it easier to track down a lost bag. If you're still struggling to find your missing luggage, a private search can even expand your search to the entire Tile community.
Bluesmart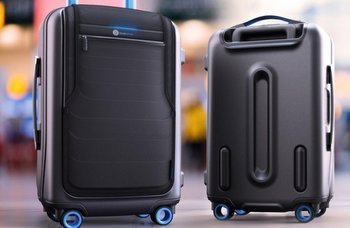 Bluesmart takes the concept of luggage tracking one step further, actually creating luggage which is a tracking device itself. Syncing up to an app on your phone, the multi-functional suitcases can check their own weight, have built-in battery chargers, digital locks and collect data about your travels.
If your bag goes missing, the Bluesmart network will help you to discover the location of your bag, as well as providing data of the last recording location of the bag and alerts when you are separated from it.