It's all about tracking (you or your evil twin or your luggage), add a handy belt to stash your goodies in and how to keep your shoes from being a smelly jam fest that permeates your luggage when you have to pack them.
1. Louis Vuitton Echo Smart Luggage Tracker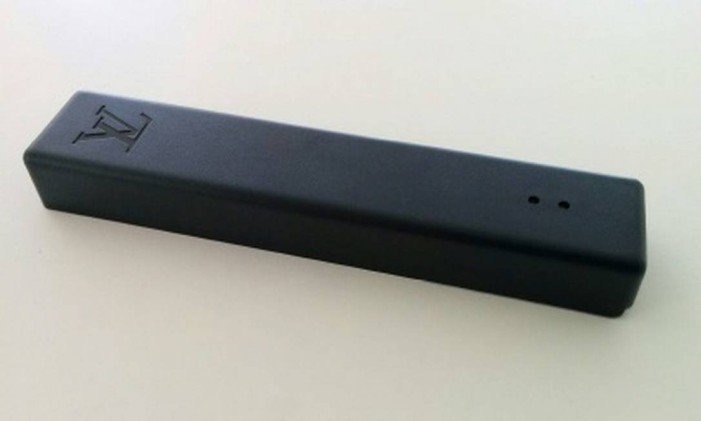 For those travellers with a bit of cash to splash, the Louis Vuitton Echo Smart Luggage Tracker may save you a bit of time at the bag collection point of your destination. Of course you need to pair it up with the compatible Louis Vuitton luggage and use the Louis Vuitton's smartphone app, but what's a bit of money when you want to keep track of your designer bags. Operating for up to 6 months before you need to recharge the battery, the gadget will slide conveniently into a pocket especially designed to hold it on your luggage. The tracker will automatically turn to airplane mode once in the air and when you land, just check the app to find where your bag is. This clever little device will even tell you if someone opened your bag during transit.
It is hot off the press, so you will have to watch for it to hit the market.
2. RetraStrap Anti-Theft Hands-Free Retractable Bag Strap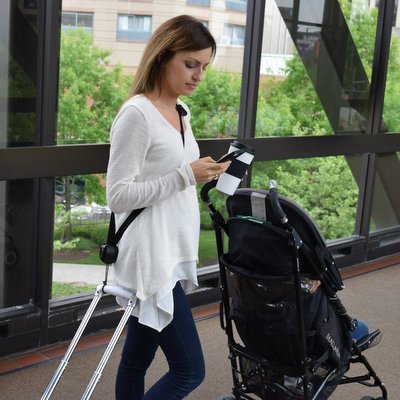 This hands-free strap is for those that are inclined to have senior moments (think leaving your bag in the loo) or who like to keep their hands free whilst traversing a terminal, because how can you chat on your mobile and carry your coffee at the same time as wheeling your bag? The strap goes around your shoulder and is adjustable so that it fits most people. It is anti-theft, as the strap will keep your bag basically "latched" to your body. By using the "retrastrap", its elasticity will reduce the stress on your arms, shoulder, neck and back that occurs when you are constantly pulling your luggage by hand. It even acts as a shock absorber for that touch more comfort and won't tangle or hang loose to annoy you. It is ideal for carry-on luggage or any bag weighing less than 50 pounds.
3. pLaces Personal Tracking Shoelaces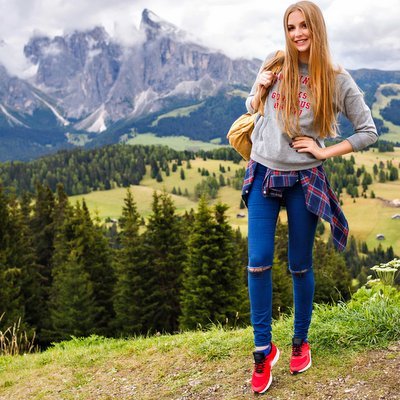 Imagine being able to track where you have actually been in your shoes? Simple and sustainable laces, the pLaces Personal Tracking shoelaces actually keep track of your GPS activity, which you can then stream via the pLaces app. They have global coverage of more than 160 countries, so that you can find your exact position basically anywhere in the world. The data is stored for up to 24 hours and the rechargeable battery can last for up to 4 weeks. Recharging is via a clip charger. Created out of kevlar and carbon fibre for minimum weight and maximum dynamics, the shoelaces are unbreakable, waterproof and cut proof.
You will never get lost in the back of beyond again when wearing these or if you are the devious kind, you could even keep tabs on your partner's whereabouts. There will definitely be no more blackout moments from binge drinking that the evil twin may have got up to, as you will know exactly where you have been.
4. BANDI Sleek Pocketed Belt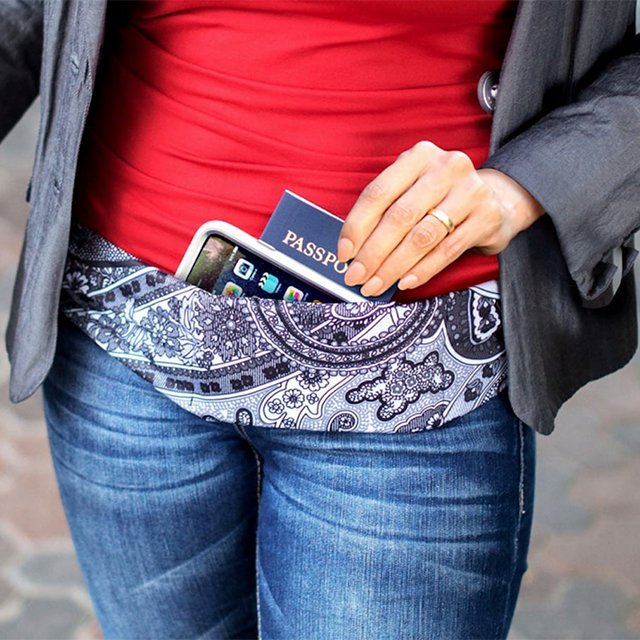 One for the females, or maybe the males that like to look on the cute side, the Bandi Sleek Pocketed belt allows you to carry everything you need in a handy belt. Slung low on the waistline, it is a sleek and innovative system with hidden pockets to hide your goodies. There is no bulky zipper or velcro, as its unique pocket fold secures your items safely. The main pocket is divided for the neat freaks to appreciate. The belt comes in 2 pocket sizes perfect for cash, travel essentials and smartphone plus you will have a small side pocket handy to put your keys in. There is no bouncing of your gear as you move and the soft spandex 4-way stretch fabric is super comfy.
5. UV Pro Shoe Sanitizer

Don't laugh at this amazing contraption, as we all know how stinky sneakers can permeate a suitcase. The UV pro shoe sanitizer is small and rechargeable, so it won't take up much room in your luggage. It will tackle the huge job of making your sweaty shoes smelling like roses. Think of those times when you just had to go jogging whilst on holidays or you may have been hiking in the wilds; just pop this miraculous contraption into your shoe and the stench will disappear. It also combats fungus and bacteria so "toe jam" won't be on the list of things you bring home from your wandering adventures. It comes complete with a UV-C lamp that creates ozone, which will help to disinfect areas that the UV light cannot get to. Just 10 minutes tucked in your shoe will do the dastardly deed and it shuts off when it is finished. The UV Pro Shoe Sanitizer offers 3 mode settings for all sorts of shoe types from sport to normal and you can charge it via a USB port.