Enjoying The Maldives Without Overpaying
Was that a little snort that was heard there when you read the opening title this article?
Like many, you have probably investigated the price of travel to the Maldives. Have you ever been able to find anything at a reasonable pricing?
Fear not friends, you are not alone in this; however, there just might be a couple of tips to research further if you are adamant on stepping foot on one of these beautiful atolls for a price that does not send you bankrupt.
When it comes to the cost of package holidays to the Maldives through a regular tour operator, most of us will throw our hands in the air and surrender; sure in the knowledge that you are rarely, going to find a once in a life time deal to this popular holiday destination. Even in quiet contemplation it's hard to believe that travel to the Maldives should be double that compared with other high end tropical resorts, even though we'd like to blame travel agents, it's probably not only their fault.

Research Alternative Accommodation
So let's leave aside traditional holiday booking methods for a moment. There is currently an increasing number of smaller guesthouses and resorts emerging in the Maldives. These smaller properties and resorts are actively competing on price with the more established hotel groups and are offering very good deals if you are prepared to spend some time searching.
Enjoy A Stop-over
Next are flights. There are many ways to save on flights and getting to the Maldives is no different when you are prepared to search and are comfortable breaking up your travel. For instance if you are happy to have a stop over through Colombo in Sri Lanka, Doha or Dubai in the Middle East or Singapore or Kuala Lumpur in Asia you can find some very good deals compared to the long haul routes direct out of Europe and the Americas.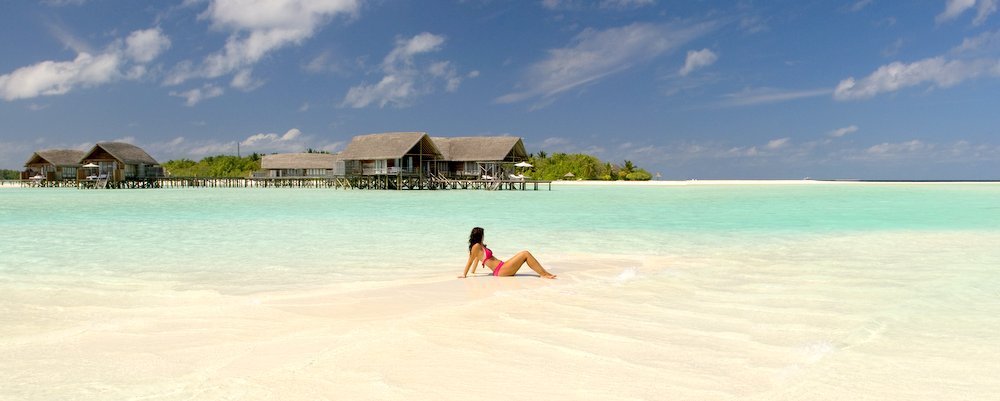 The accumulated saving just by taking a little time to review options and preparedness to forgo a little convenience can add up to literally 100's if not well over a $1,500.
Whilst there may be a small sacrifice when it comes to the number of services and facilities at your resort, the very fact that you are in paradise should more than compensate for this. Your first piña colada will taste all the more pleasant knowing you haven't over paid.