It's not cool any more to take up more space than you need and the burgeoning market of "micro" hotels is leading the way. Luxurious holidays used to be related to the size of the hotel room, but now it's all about leaving little or no footprints but having the same brilliant amenities at hand, in a pared-back and functional design.
Are you over the generic hotel experience when travelling?
The diverse branding of hotel and resort management groups have finally addressed the fact that not all travellers are the same. Micro hotels combine a "compact" space to call your own for the night, usually with the added bonus of huge mingling areas to swan around and rub shoulders with other patrons.
Even the big boys of the hotel industry are sitting up and taking notice of the trend. Marriott International introduced their "Moxy" brand of 183-square-foot rooms, where the stylish rooms may be on the small side but the public play areas are huge, while the Hilton clan have launched their "Tru" micro-hotel brand, planning on opening 189 hotels with guestrooms coming in at 225 square feet. Nothing is being sacrificed apart from floor space, as rooms are equipped with cutting-edge technology including on-demand entertainment. Europe and the Netherlands in particular seem to be taking the micro-hotel to quirky heights as well.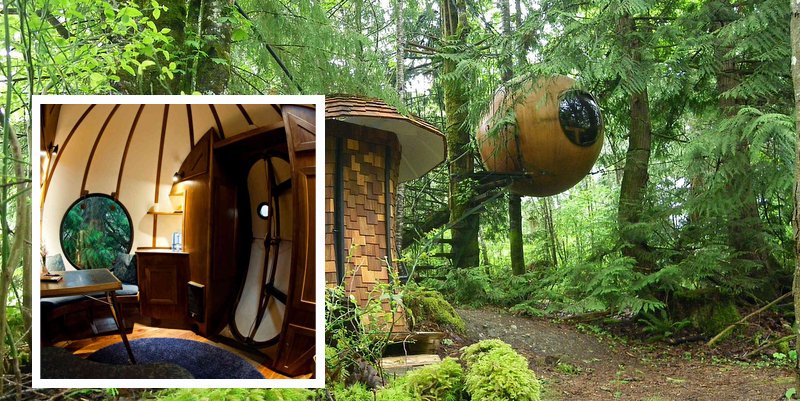 Let's get real - who needs a big hotel room?
Undie dancers who like to play air guitar as Tom Cruise in "Risky Business" where space is a prime concern for those gyrating hip moves, as well as the Gucci-luggage-toting soul who requires acres of wardrobe, definitely need as much space as they can afford. The family or friend entourage who like to huddle in a room that, no matter what size it is, it won't be big enough to accommodate the squalling kid or the bitchy two-faced best friend. The honeymoon couple who will need a bit of space to practice their karma sutra moves. The businessman with the big travel slush fund courtesy of his boss who likes to order playmates in.
For these individuals, tiny rooms will induce night terrors. But for the adventurous, solo-flying body looking for a comfortable bed, there are some amazing little treats on offer that don't have you squished into a pod or capsule (aka coffin-sleeping).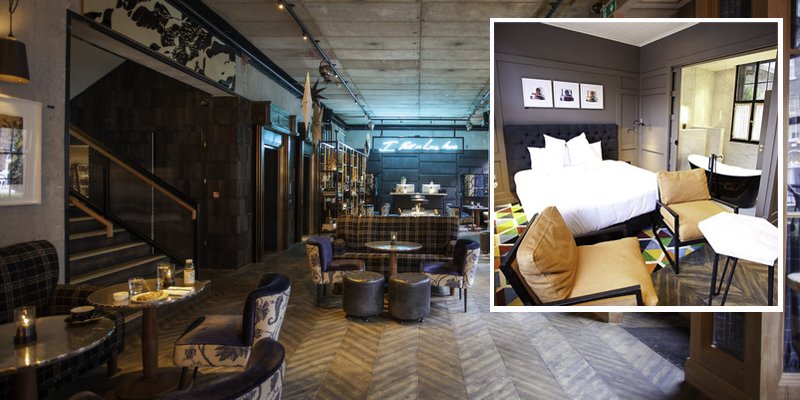 What's on offer and where?
New York: Touted as being designed for "today's informed urban explorer", The Arlo Hudson Square Hotel (4*) sitting only steps from funky Soho will give you luxury in minimal space with contemporary furniture and efficiently designed storage space - think hanging pegs and fold-down desks. So you don't get cabin fever, rooms have huge windows to gaze out over the city. All of this fits in a tiny area of 160sqft; you even have your own bathroom.
The rooms are streamlined and uncluttered with a huge TV screen at the foot of your bed for when you tire of the twinkling city lights. Yes, the bed is wall to wall, but some guest rooms actually have large outdoor terraces if you begin to get claustrophobic.
The Hague, Netherlands: The Capsule Hotel is one of the quirky micro-hotel offerings where you can actually sleep in a 1970s oil rig survival pod (not a sleeping option for those with bad knees as you'll never get down into the 12ft floating smartie). Rooms have been decked out from basic survival mode to a swanky James Bond affair complete with emergency disco ball and martini supplies. Originally an art project placed around Europe, the fluoro-orange capsules are now clustered together at a dock in the heart of city.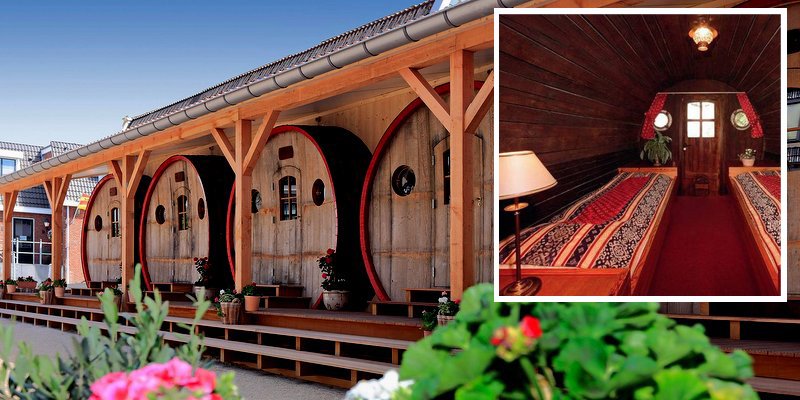 Stavoren, Austria: The De Vrouwe Stavoren Wine Cask Hotel is sure to confuse the alcoholics, as the 4 guest rooms are completely constructed out of recycled French wine casks that once held 14,500 litres of Beaujolais. Each barrel is a twin or double room complete with attached bathroom and sitting room to get you out of the alcoholic fumes occasionally. Literally oozing with tannins, the old oak casks are not in the luxury hotel market, but definitely in the micro-hotel quirky sector.
Ottensheim, Austria: The DasPark Hotel is not for the faint-hearted - not with its "pay as you wish" mandate for the privilege of sleeping in converted sewerage pipes. The hotel is literally 3 massive concrete drainpipes fitted out with all your comforts in mind. Maybe not all comforts, as there are no ensuite bathrooms (quite ironic considering what they are!) But you can actually stand up in your "room" and you will have a double bed with a woolly blanket plus power and lighting. You'll have to do a runner to the shared facilities when you need the loo or a shower.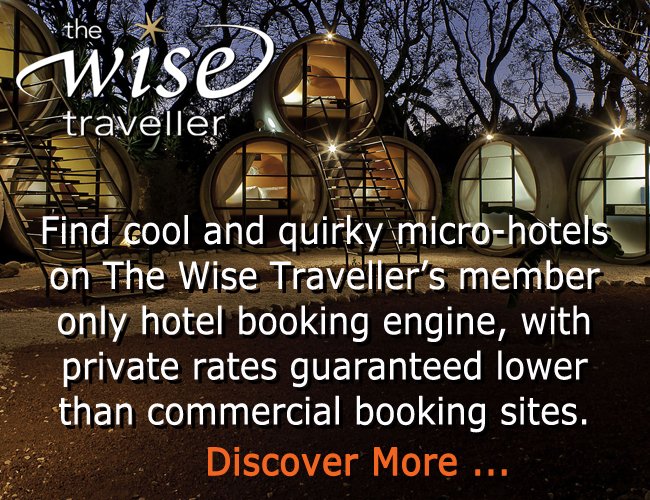 Vancouver Island, Canada: Free Spirit Spheres are not for those inclined to get motion sickness, as these bug-eye balloon orbs hang from trees in the coastal rainforest near Qualicam Bay on Vancouver Island. This is a tree-house resort that will have you believing in forest nymphs and seeing the world from a totally different perspective, peering down from up in the trees. They are cute and cosy with everything you need, just no dancing room, but you do get to climb your own wooden rope ladder to fall into bed at night.
Dublin, Ireland: The Dean Hotel is a hip rock'n'roll venture styled to make you believe that you are staying over at a friend's house. This micro-hotel has everything going for it with designer boutique label amenities, sublime bedding, and even classic vinyl records. Offering a choice of rooms ranging from 12.6sqm to 26sqm, there's also a "huge" penthouse of 128.3sqm for those chasing the ultimate micro-luxury room.
The list is never-ending for this new phenomenon taking over the international hotel scene. There are tiny rooms to be had in the Yotel New York City Hotel with its 7,000sqft rooftop terrace and club lounge, or amazing views from the citizenM Tower of London when you inhabit one of their teeny guest rooms. The Snoozebox company will have you sleeping in a "pop-up" bedroom that can be located anywhere - think instant micro-hotel at festivals and sporting event venues. In Birmingham in the UK you can have a cabin-style room- think upmarket yacht - with no window but a 42-inch plasma screen TV showing a live view of the city. In Mexico there is the Tubohotel located in an orchard where you sleep in, well, a tub.
So where are you putting your head on a pillow to get a small-yet-special memory of your travel adventures?
---
Gail Palethorpe, a self proclaimed Australian gypsy, is a freelance writer, photographer and eternal traveller. Check out her website Gail Palethorpe Photography and her Shutterstock profile.
---