The Impact of Removing Business Class on Your Teams' Health and Morale
The harsh winds of an economic downturn have forced many companies to tighten their belts and look for ways to save money. Dropping exorbitantly priced business class travel has become a frontrunner in this cost-saving race. This has been viewed by some as an outrageous move, decided by people who don't travel, while others shrug their shoulders and feel that employees should simply suck it up. Too much pampering, they say, is bad for you, but when making that decision, considering the impact on health and morale.
Flying Economy - What's the Big Deal?
Switching to economy can save a business thousands of dollars as business class can be tenfold the price, but is sitting in business all that worthwhile?
Research indicates that most travellers value the extra 8 inch seat recline or flat bed as it allows them to get a better night's sleep on long flights. Most passengers also appreciate the extra leg-room, particularly your 6ft+ guy. Furthermore, in business class there is sufficient room and calm to open up a laptop and get some work done. Caviar, salmon, free alcohol and porcelain china hardly get a mention in customer research though many like to be addressed by name, the ease of priority boarding and being removed from the chaos of economy class. Most airlines offer larger screens, plugs, adapters, headphones, courtesy kits, free newspapers and the crucial electrical point.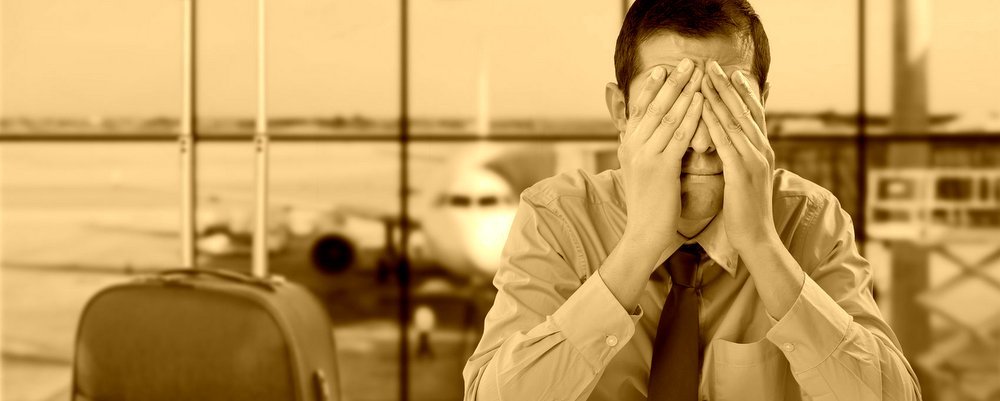 Health, Morale & Performance
You might have experienced this: you take a 10 hour flight to the destination of an important business meeting, you cannot sleep because the seats in economy class are uncomfortable, you arrive exhausted and you're still expected to perform at top level. If the deal is worth millions, would it not have been wise to invest in your health and well-being?
Shorter flights may carry a lesser risk of negatively impacting one's health, however, frequent fliers pay testimony to the physical stresses and strains uncomfortable flights cause. Health risks associated with frequent flying also include dehydration, deep vein thrombosis, lung damage and susceptibility to viruses. These are proven health risks to frequent flying, and travelling in business class will help reduce such impact.
The impact of removing business class travel is obviously going to differ from employee to employee. While some will mind, others will just get on with it. Personality, position in the company, frequency of business travel and choice of airline will determine how much of a negative impact on staff morale the removal of business class travel might have. It must, however, be said that regardless of how easy-going an employee may be, there always is a downside to removing perks and undoubtedly the enormous cost-savings must be weighed-up against the potential reduction in staff morale. Unhappy employees could reduced sales, customer satisfaction or efficiency impacting revenue.
To get most out of your teams, they must be treated well, feel valued, appreciated and supported.
Review your travel policies with your travellers in mind
In full awareness of such a negative impact created by the removal of business class, many companies have chosen to implement a simple solution to keep staff morale high while keeping the costs low: Employees travelling more than seven hours can travel business class. This policy has worked quite well as employees are aware of the enormous cost-savings a company can make on short flights and yet feel valued being looked after with long haul flights. Other companies have given employees cash and other rewards for flying economy, a move also greatly appreciated by many employees. For example, our corporate clients frequently provide employees with The Wise Traveller's travel cover and Priority Pass airport lounge membership, which costs significantly less than Business Class but still affords some comfort.
If a company sees no option but to cut business travel, it must do so in full awareness of the tangible negative impact on staff morale and ultimately staff and company performance. Measures must be taken to counter such negative effects and ways found to share the benefits of the cost savings. The last thing you want is to be perceived as treating your lower ranks badly while the higher ranks disregard the policy.
A company with content and well-looked after staff will perform better and it is up to management and owners to ensure that all members of staff feel valued, respected and cared for.