An Open Air Walk Through German History
Visiting Germany and want an enhanced experience that deepens cultural and historical understanding, check out an Open Air Museum, or "Freilandmuseum" in German. Many museums offer sterile, hands-off affairs where visitors view history through glass display cases.
Open Air Museums serve up living history you can touch, taste, see and smell. Roam through actual historic houses, barns, and workshops. Run your hands over chairs, tables, and tools, or pick up a hammer and pound out your own utensil. Experience each space at your leisure, or through a guided tour.
Located in nearly every German state, Open Air Museums range from small sites around a few houses and buildings, to great affairs with over a hundred structures organised in various village type settings. Each village contains actual structures taken down stone by stone, timber by timber, and reassembled on site. Positioned to display the social, economic, cultural, and geographical context, each village represents an authentic recreation of a specific region. Visitors walk through the museum going into houses, barns, and workshops, each furnished with period furniture and artifacts, seeing and experiencing exactly how people lived through the centuries.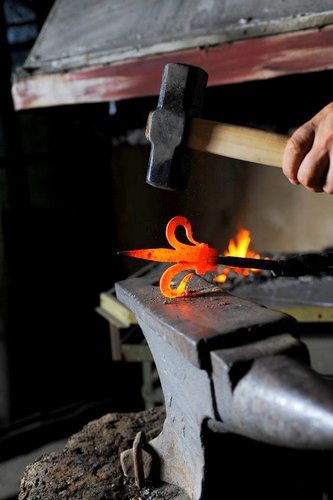 Artisans bake bread using wood fired ovens, millers stone-grind grain from water or wind driven mills, others make brooms, spin cotton and cook in traditional kitchens. Some artisans invite guests to a hands-on lesson in their trade. Farmers plough fields of wheat, flax and barley using teams of horses and oxen. Chickens, sheep, goats, geese, ducks, cows, pigs, and horses live on-site, forming an organic part of these living museums.
Research teams study architecture, ethnography, ecology, religion and regional history ensuring the authenticity and placement of each structure. They also educate the public with exhibitions, lectures, guided tours and publications.
Explore three samples of German Open Air Museums:
Detmold Open Air Museum
Walk through five hundred years of Westphalia history, from a sixteenth century Grange to a 1960s gas station. Climb atop the enormous Dutch-style windmill for a panoramic view of thatched roof cottages, farmsteads, blacksmith shops, schools, churches, and pastoral landscapes. Horse-drawn carriages provide transportation from village to village for those with weary feet. Detmold Open Air Museum is huge; boasting over one-hundred historic buildings on a 90 hectare park, representing all regions of Westphalia.
Gravel roads meander through pasture lands and fields connecting villages named and organised around the geographic settlement of its unique region. View individual farmsteads in Muensterland or explore a farmstead group in Ravensburg. Step inside the church at Paderborn village or enjoy the quaint Sauerland hamlet. Planning and construction for future villages make Detmold Open Air Museum a great return trip for frequent visitors to Dortmund, Germany.
The Hagen Westphalian Open-Air Museum
Get your hands dirty in Hagen. Bustling with activity from sixty factories and workshops, experience the skilled-trade history of Westphalia from the eighteenth through the early twentieth centuries. Roll-up your sleeves and roll a cigar, carve a spoon, make rope, or forge a nail in the twenty or so active workshops. Feed yourself on fresh bread and cakes baked in a century-old wood-fired oven, or bite into home made sausages, and wash it down with freshly brewed beer.
Unique in Europe, the Hagen Westphalian Open-Air Museum focuses solely on the industrial history of the Dortmund region. Forged in the small iron trade, industrialisation arrived early and remains a major social and economic force.
Hessenpark Open Air Museum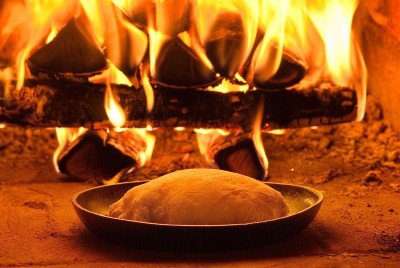 Renowned for its beautiful "Fachwerk" or half-timbered houses, Hessen architecture epitomises the quintessential German fairytale house. Nestled in the gorgeous Taunus Hills, Hessenpark Open Air Museum presents an unrivaled collection of over one-hundred historical Fachwerk buildings covering 400 years of rural Hessen life on 60 hectares.
Wander through five villages representing differing Hessen settlements, providing realistic interpretations of each region's social and economic situation. Artisans using traditional tools and skills demonstrate the complementary trades of the era: blacksmith, wainwright, carpenter, and miller. Hike through the Forest Discovery Trail for a hands-on education on the principles of old world sustainable forestry. Enjoy over thirty exhibitions housed in buildings and in outside facilities ranging from printing techniques to traditional costumes.
Scattered throughout Germany there is probably an Open Air Museum dedicated to that region and waiting for exploration. Take the time, deepen your knowledge, and connect with history throughout your travels in Germany.
Germany Practical Information
Helpful Information
Police: 110
Emergency: 112Quick Facts
Country: Federal Republic of Germany
Capital: Berlin
History: Wikipedia Germany
Currency: Euro
Language: German
Time Zone: +1/+2 UCT
Population: 81.8 millionBest Time To Visit
Best time to visit the open air museums is during the spring and summer.
Additional Reading
Open Air Museums In The Black Forest
100 Things To Do In Germany
Wikipedia Listing Of Open Air Museums in Germany
Germany National Tourist Board
GermanyTourism.com