Now is the perfect time of year to visit Europe if you're in search of dramatic rural landscapes. The autumn months are when forests and woods look their most spectacular with striking displays of colourful leaves. If you're planning a leaf peeping trip to Europe in the next couple of months, here are our favourite destinations for red, rust, ochre and yellow landscapes.
The Dolomites, Italy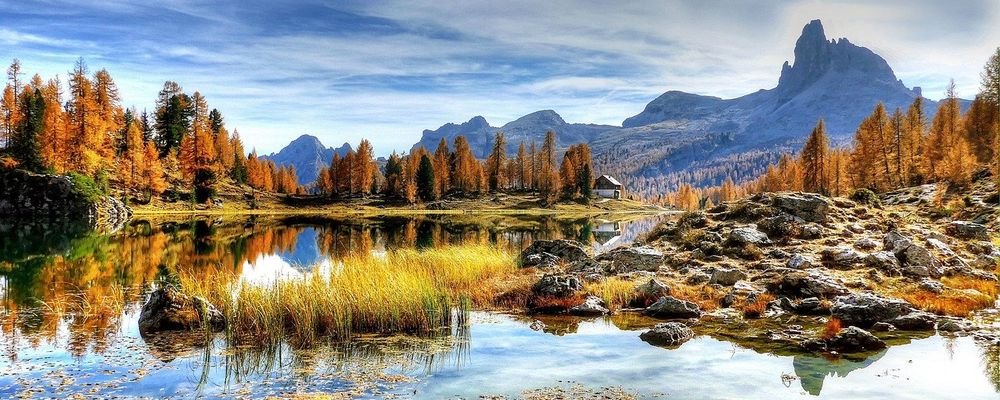 This dramatic mountain range is as well known for its forested landscapes as it's towering peaks and emerald green lakes. Visit in autumn for dramatic displays of autumn foliage, perfectly complemented by misty horizons and the first signs of snow on the tops of the mountains.
Douro Valley, Portugal
What could be more romantic than taking a trip down the Douro River during autumn, admiring the colourful forests that line its banks. This UNESCO World Heritage Site is a beautiful place to admire autumnal landscapes, and as an added bonus the temperatures won't be too chilly.
Lake District, England
The English Lake District is spectacular in the autumn months. The shores of its lakes are lined with rust-coloured forests that reflect in the water to create ethereal landscapes. Above the treeline, rugged mountains tower, completing the dramatic vistas. To get a bird's eye view, we recommend hiking up one of the mountains to admire the autumn foliage from above.
Lake Bled, Slovenia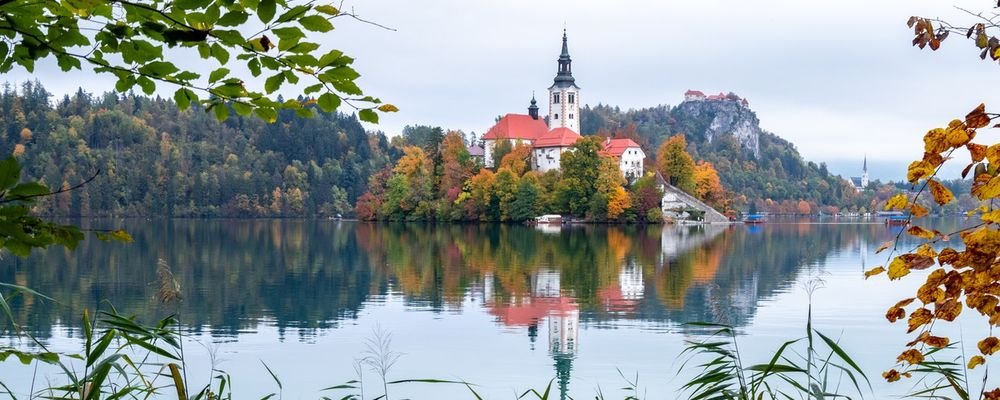 This picturesque lake has an island sat in its middle that is home to a fairy tale castle. During the autumn months, the surrounding forests are aflame in colour, transforming the landscape into an autumnal wonderland. Visitors can walk around the lake to admire the scenery or hire a rowing boat for a romantic trip to the island for a different perspective.
Lapland, Finland
You have to get there at the start of the season to discover the northernmost tip of Finland when it's ablaze with autumn colours (or ruska as the locals call the fiery foliage). If you're lucky, this is also the best time of year to spot the Northern Lights, when there is last chance of snow clouds obscuring the night skies.
Bavarian Alps, Germany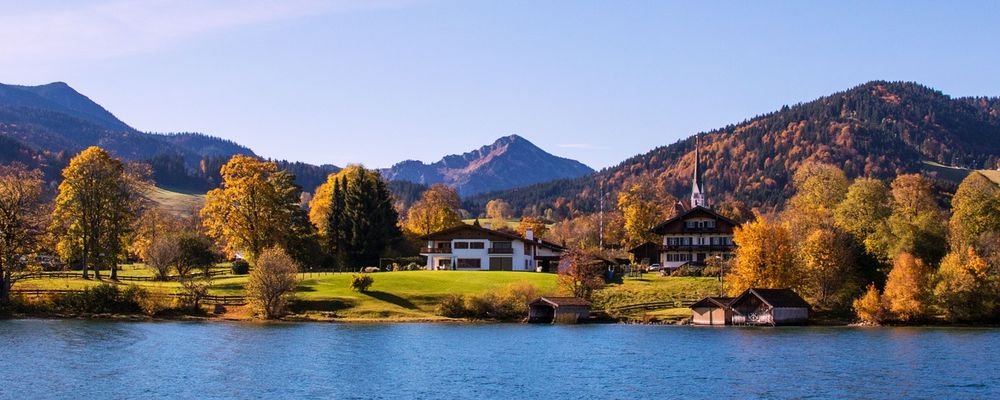 The southern German Alps are one of the most beautiful places in Europe during the autumn months. Not only can you enjoy the traditional Bavarian Oktoberfest celebrations, but you can admire all of the dramatic vistas that come ablaze with autumn colour. Highlights include Neuschwanstein Castle and Lake Tegernsee.
The Wye Valley, Wales
The UK's most famous leaf peeping destination has got to be the dedicated fifty-mile drive through the picturesque Wye Valley in Wales. Crowds gather every autumn to admire the spectacular autumn foliage that covers the trees along the banks of the River Wye. There are over 20 million trees in the valley and neighbouring Forest of Dean, giving a memorable display.
---
Emma Lavelle is a UK based writer and photographer and has her own blog Field and Nest.
---