Some may be unaware, but the nation's most populous state has more to offer than the Hollywood Hills and Golden Gate Bridge. Much more in fact. If one were to trek north of the Bay Area, they would discover what seems to be an entirely sovereign state. Reject the glitz and glam of LA and abandon the dingy, cramped streets of Frisco. The fresh air and open road invite adventure and there is much to explore; the wild, raw beauty of the north is calling!
Serenity
Just north of the Bay are world renowned vineyards and wineries, most notably in Napa and Sonoma Valley. Abundant are the opportunities for wine tastings and vineyard tours with tranquil, scenic landscapes. Indulge in the intoxicating libations and amiable atmosphere and let all of your troubles drift away.
With the shifting climate and growing demand for California produced wine, many vineyards and wineries have spread to the more northern zones of the state. Mendocino County, for instance, offers rustic wine tasting experiences in delightfully small, out of the way towns.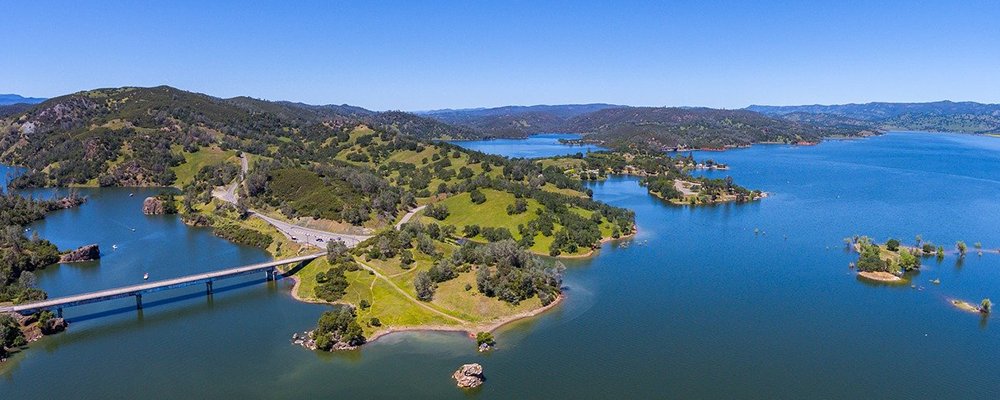 This region of Norcal is also considered the Mecca of outdoor cannabis. With perfectly suitable climates, Mendocino and Humboldt Counties have been the frontier for budding ganja farmers since the 1970's. What started with guerilla grows in a counterculture movement, has evolved into a mainstay of many state economies.
Not to be overshadowed by these two mega-industries, the craft beer scene of northern California is also considered top flight. Some high-grade, nationally distributed breweries of the region are Lagunitas in Petaluma, Anderson Valley Brewing Company in Boonville and Lost Coast Brewery in Eureka. Pop in for a pint or two and enjoy the fine people and good times.
If imbibing alcohol or smoking sensi isn't your thing, there are many majestic wonders of nature to explore in the area.
Majesty
A couple notable, yet lesser known natural marvels are Clear Lake and Lassen Volcanic National Park.
Clear Lake is recognized as the oldest lake in North America, at 2.5 million years old. Its warm water invites vacationers and water sport enthusiasts from near and far. There is over 100 miles of shoreline, providing a charming habitat for humans and wildlife alike.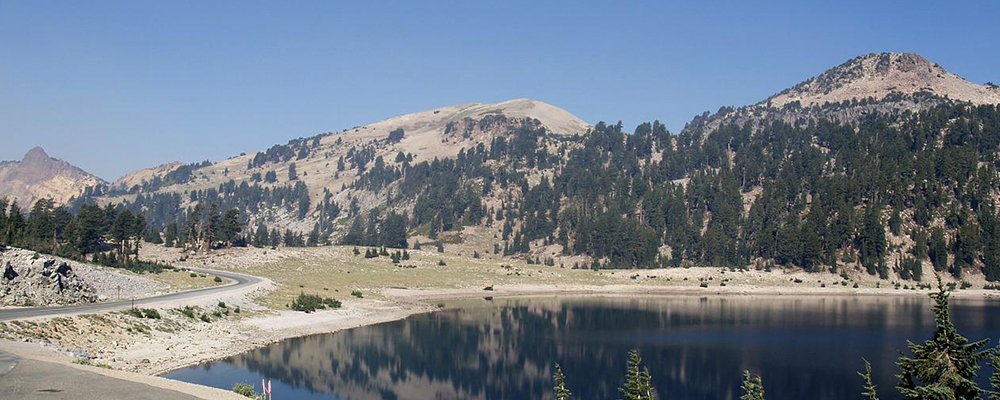 About 50 miles east of the city of Redding is the impressive Lassen Peak, the largest plug dome volcano in the world. At 10,457 feet above sea level, the views are stunningly beautiful. The national park, founded in 1907 by President Roosevelt, offers pristine hiking and camping. It should be a destination on the bucket list of any traveler interested in geology. Here, all four types of volcano can be found and the area around the park is still volcanically active. Considered the snowiest part of California, visitors will encounter snow capped peaks and icebergs throughout the park, even in the middle of Summer!
And no quintessential California road trip would be complete without cruising the Pacific Coast Highway, Route 1. Ride along the rocky coast and savor the ocean mist as you meander past state beaches and tiny seaside towns. In northern Mendocino county Route 1 deviates from the coast and joins Highway 101. Follow this road to reach the remarkable Redwood National Parks.
Mystery
Perhaps the most iconic tree in all of North America is the mighty redwood. A sight to behold, the tallest trees in the world are beyond breathtaking. Words can't describe the power and majesty that emanates from the ancient sequoias. Prepare yourself to be humbled and in constant awe when strolling through these prehistoric forests. Curiously, the evolution and exact origin of the magnificent trees still remain a mystery.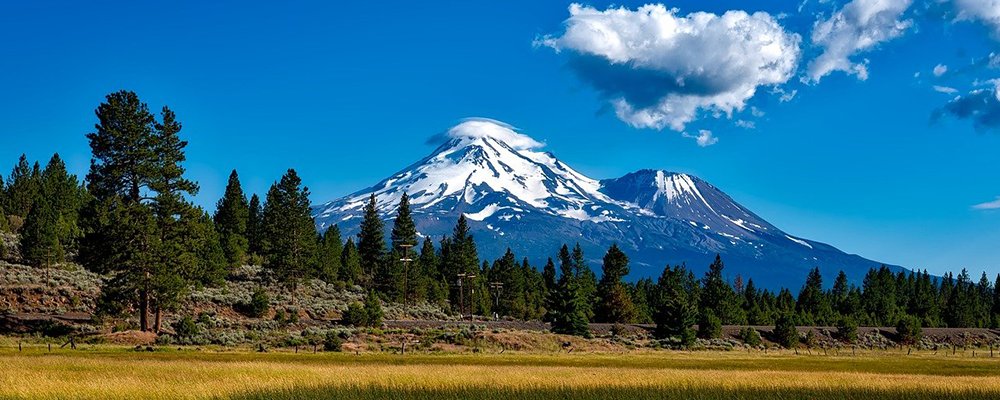 Speaking of mystery, the enigmatic Mount Shasta is located due east of the Redwood National Parks, south of Yreka, and not far off Interstate 5. Its peak towers more than 14,000 feet above sea level. The area around the mountain has been settled by indigenous peoples for 7,000+ years and has garnered a reputation for its native folklore, legends and paranormal activity. Mysterious disappearances and UFO sightings have been reported. Could it really be home to Bigfoot or the site of a lost ancient civilization? Why not make the trip and find out for yourself?
In closing
If it isn't apparent already, the highlights mentioned here only scratch the surface of what incredible adventures abound while traversing through northern California.
Please know this article is not meant as a slight to the southern or central regions of the Golden State, which are home to truly amazing cities, people and nature. But there is a certain indescribable wonder in the oft neglected northern end of the state that has a special way of capturing the hearts of curious wanderers and seekers.
---
Aaron Walker is a farmer, writer and English tutor, grounded in an agricultural lifestyle dictated by the seasons. Bound by deep roots to his native New England, he is still often compelled to hit the open road to enjoy life's endless journey. Contact him here Fiverr Freelance Writer or here Italki English Tutor.
---