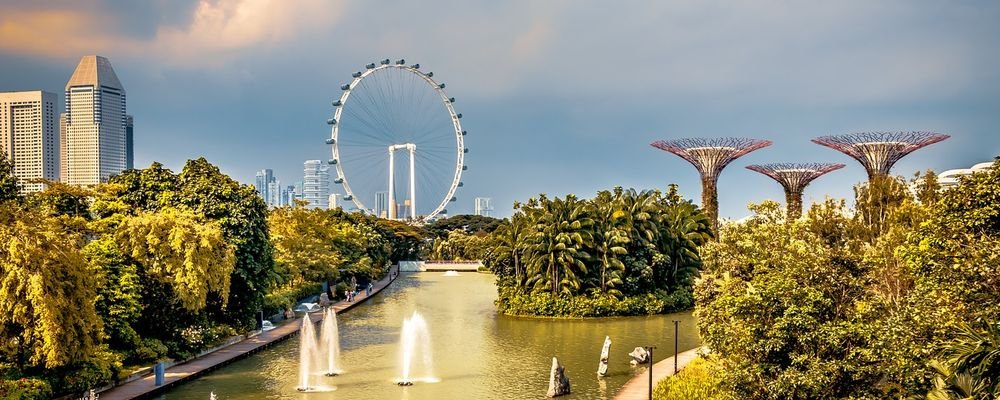 History of Singapore National Day
Celebrated every year on the 9th August, Singapore National Day commemorates Singapore's independence from Malaysia in 1965. Singapore declared its independence from Britain in 1963 and joined the Federation of Malaysia in the same year after the 1962 Merger Referendum of Singapore. The country gained its own sovereignty on the 9th August 1965, when the first President of Singapore, Yusof bin Ishak, was sworn in.
How is Singapore National Day celebrated?
Singaporeans get into celebratory mode as early as July and it continues through to the 9th August, when there is a National Day Parade that is nationally televised, an address by the prime minister of Singapore and plenty of fireworks going off. During this time there are concerts, carnivals and plenty of other celebrations happening.
Singaporean red and white flags hang from buildings, flutter on cars and drape homes in a colourful display of pride and unity, con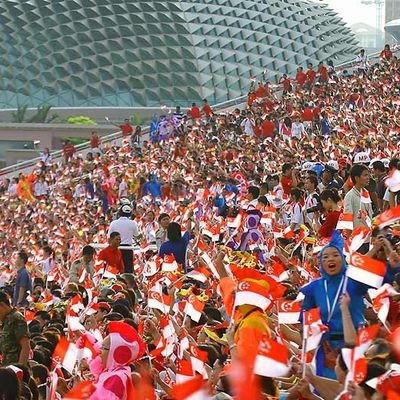 sidering the many different cultures that make up Singapore. Cultural groups, school choirs, lion dance groups and scout and girl guide groups all get out and have fun.
The National Day parade is a military parade (33 marching contingents, the combined Schools Choir and the largest combined Military Tattoo performance) bringing together over 2,600 participants from all walks of life, representing the unity of its people. The cacophony increases when parachutes are in the sky, there is a presidential gun salute and a national flag fly-by. This is followed by the mass singing of national songs (in four languages), a national pledge taking, a dynamic show, and then the fireworks go off with a huge colourful bang. You have to apply for tickets to see the parade, which are on a ballot system for the locals. Entertainment on the day begins long before the parade to encourage ticket holders to take their seats early when goodie bags are handed out.
Brilliant views of the festive shenanigans can be had from the "Singapore Flyer" that towers 165 meters above the ground or on the Marina Barra where the lights of the city play on the still waters.
The Culture of Singapore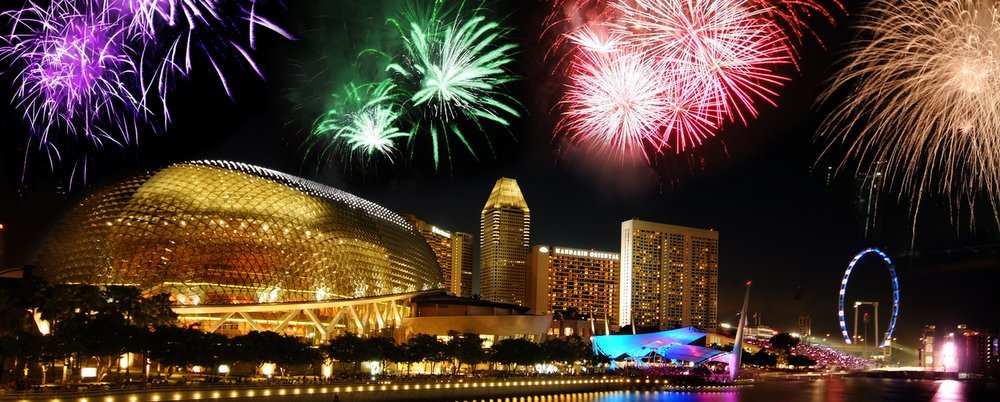 Throw together the cultures of Malay, South Asian, East Asian, and Eurasian cultures and you have the culture of Singapore, where "East meets West".
For foreigners visiting Singapore for the first time there are a few golden rules:
Take your shoes off before entering a person's home and leave them by the front door.
Singaporeans are super polite and call their elders "aunty" or "uncle" whether they are related or not, never by their names.
Never be the rude person to cut in on a queue and always ask where the end of the queue is so you know where to stand.
Chopstick etiquette is a must—learn how to hold them properly, never poke your chopsticks into food and always place your chopsticks across the bowl or on the chopstick rests.
Table reservation or "chope" is often done by way of a packet of tissues, so be careful and check the table for this small item before you sit down at what appears to be an empty table.
For the nicotine lover, smoking in Singapore is a minefield of rules and regulations. To be on the safe side, only ever light up in a designated smoking area, as it is prohibited in most public areas, on bridges, five meters within a bus stop, and of course, hospital outdoor compounds, and recently the famous Orchard Road has been designated almost fully smoke free.
Last, but not least, chewing gum has been banned in Singapore since 1992 with an exception made for therapeutic, dental, or nicotine gum, which must be bought from a doctor or registered pharmacist, since 2004.
Useful Singapore Information
Language: Official languages include English, Malay, Mandarin and Tamil, but the national language is Malay.
Currency: Singapore dollar (approx US$0.72-$0.73)
Time Zone: UTC+8
Population: 5.607 million
Capital: Singapore is a city-state, meaning it is both the country and the capital.
Weather
As Singapore sits near the Equator, it typically has two seasons, wet and dry. The dry season is usually from March to August, and the wet season is from September to February. temperature is fairly consistent averaging between 25 and 31 celcius throughout the year. The major variance during the year will be rainfall and humidity.
February to April is generally pleasant.
May and June are the hottest months
November to January are the wettest months with December statistically the wettest month.
Holiday known is as
Singapore National Day
Eating In Singapore
Try these easy eats in Singapore.
Date of Singapore National Day
9th August annually
Travel Considerations
Public transport does not close down for any public holidays; in fact, there will be extended operation hours to cater to the requirements of the people.