A Selection Of Singapores Best Eating
Considered to be the epitome of Asian cuisine, Singapore is a hoi polloi of ethnic and global cuisines from hawker street food to flamboyant and indulgent eating venues of international fame. A riot of color and aromas will tempt your taste buds at every corner of this vibrant international city.
Sumptuous BUT Pricey
(business expense account or sell the kids)
Shinji by Kanesaka
1 Beach Road, 02-20 Raffles Hotel, Singapore
(Downtown Core)
Tel: +65 6338 6131
Open: 12:00 – 3:00 pm, 6:00 – 10:30 pm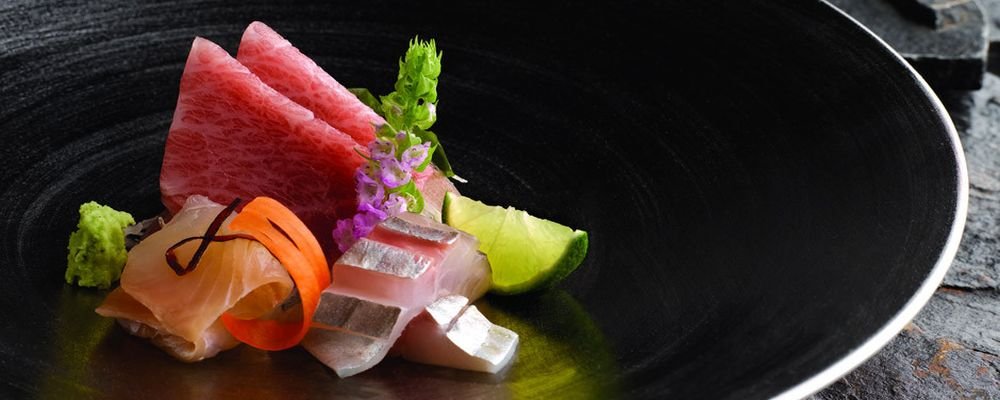 Very high prices, but worth it for a tantalizing gourmet experience of Japanese sushi.
Every mouthful is a sensual delight and a work of art served by kimono-clad ladies and prepared by some of the best chefs in Asia. No beef on the menu, but the tuna cheek makes up for this. An excellent albeit small selection of sake to compliment the many delicate dishes of exquisite mouthfuls prepared right before you.
I Just Want to Eat
(food glorious food)
Blu Kouzina
893 Bukit Timah Road, Singapore
Tel: +65 6875 0872
Hours: Sun - Sat 6:00 pm - 10:00 pm
Fri - Sun 12:00 pm - 2:30 pm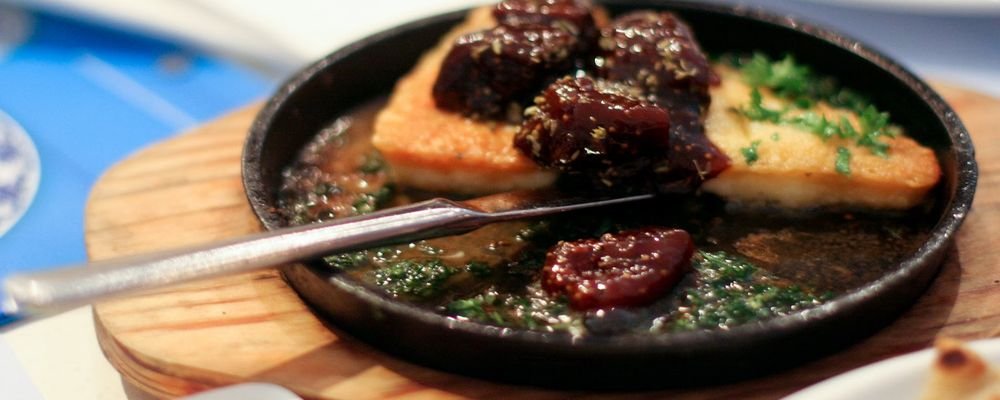 If you are chasing Greek cuisine, this is definitely where to find it. Dine in what appears to be an original blue and white beach "taverna" where traditional and innovative mouthwatering dishes created with a good old fashioned dose of passion and love are served up. Make sure you try the flat bread infused with smokey flavor and the taramasalata is to die for.
Bread and Hearth
18 Keong Saik Road, Singapore
Tel: +65 6534 7800
Open: Breakfast, Lunch and Dinner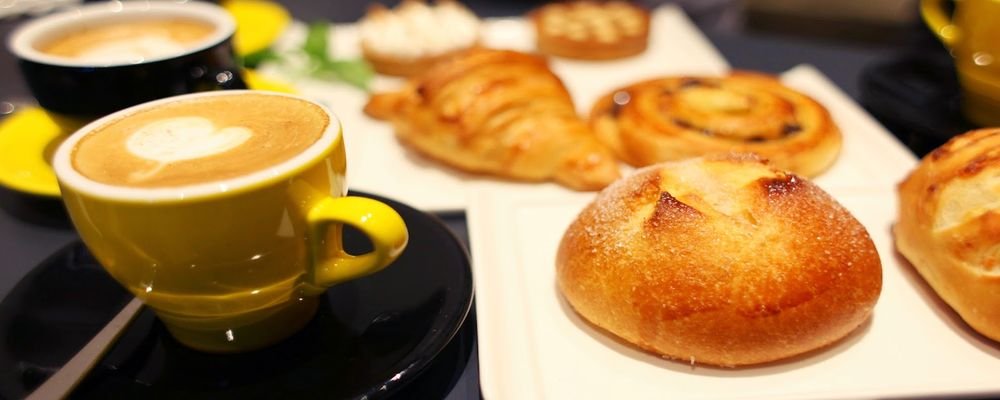 Raspberry croissant, almond croissant, whatever croissant or pastry you are hankering for, you can find at this artisan bakery. Add in the benefit of exceptionally good coffee, and you can't go wrong. Everything is handmade fresh on the premises daily using traditional European methods. The weekends are uber busy, but during the week it is easy to snare a chair and put a smile on your face.
Capricci
27 Tanjong Pagar Road, Singapore
Tel: +65 6221 6761
Open: 11.30am - 2.30pm
5.00pm - 11pm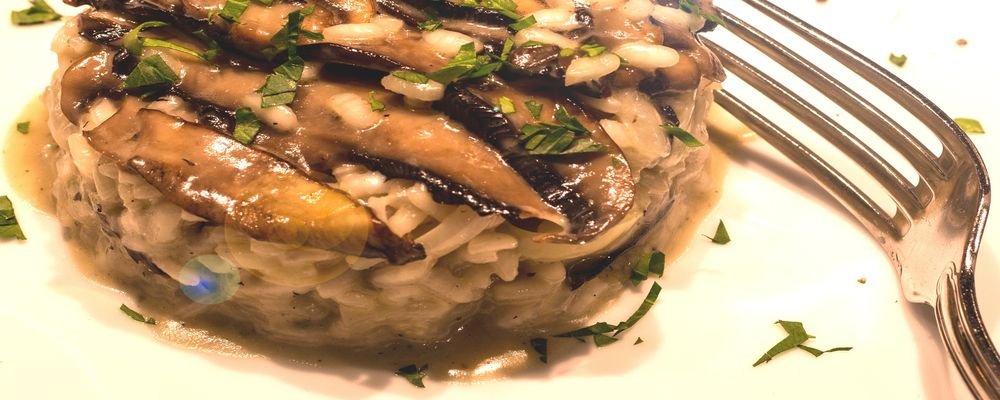 Funky informal chic along the lines of a New York eatery, traditional and hearty Italian fare with that oh so perfect pizza on offer. An outstanding wine list and competitive prices especially for the true gourmands who can last the distance of an 8 course degustation menu. A buffet lunch of amazing value is also on offer for those that like to eat "big" during the day.
Satisfying a Sweet Tooth
(when calories don't matter)
320 Below Nitro Cream Cafe
11 Tanjong Katong Road One KM, Unit 01-K1, Singapore
Tel: +65 6702 2717
Hours: 11:00 am - 10:00 pm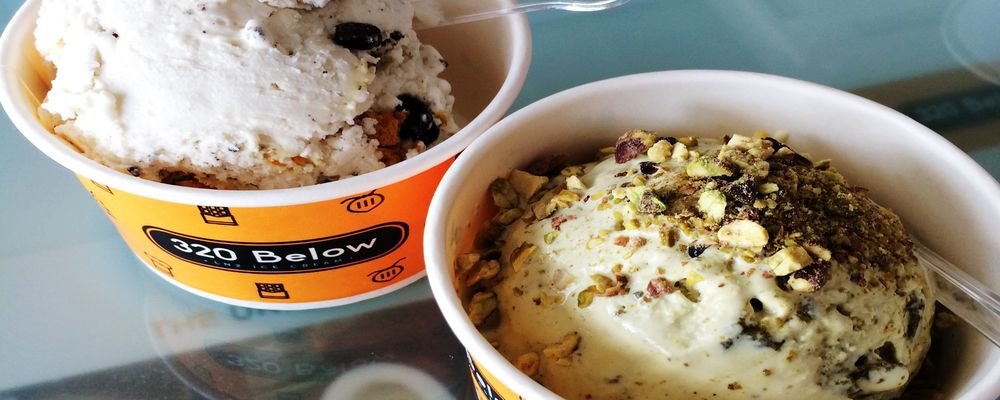 We all know the delicious feeling of craving for a brain freeze moment. There are over 50 flavors on offer, or the choice to create your own indulgent sorbet, yoghurt or ice cream, right before your very eyes. This is a fun place to go especially if you have kids in tow, or just to satisfy the kid in all of us. Low in sugar and nothing artificial to create hyper antics is used in the making. The "must" taste is the coconut ice cream, or the lava cake, or the chocolate brownies, and the list goes on. Take-away is also available for the diehards who can't get enough in one sitting.
Eat With the Locals
(adventure eating where it is always good)
Grab a pack of tissues or serviettes, as none are provided and head to the mass eating halls of fame where the Singaporean authorities have rated the stalls for cleanliness. Join the queues and indulge your palette in a tasty riot of Asian food.
Maxwell Food Center
1 Kadayanallur St., Stall 10
Head to the stall of Tien Tien for the most famous Hiananese chicken rice in the whole of Singapore that even the likes of Anthony Bourdain has given the tick of stardom to.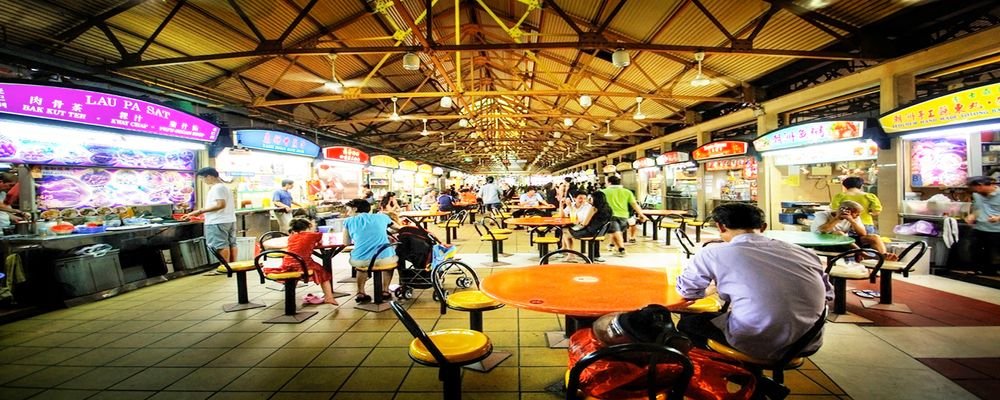 Food Courts - in every major shopping mall
Flavor and variety abounds courtesy of food court major players such as Kopitiam, Food Republic and Koufu. Serial food court operators such as Loy Kee Chicken Rice and Koo Kee Yong Tau Hu efficiently dish out tasty local treats to the masses prepared to line up and dine at plastic tables and chairs amidst a cacophony of human chow time. Take note that if a packet of tissues are sitting on a table, it is in lieu of a "reserved" sign.
Hawker Centers Not for the faint hearted or those with a squeamish stomach. Hawker centers are a collection of open-air food stalls displaying everything that is remotely edible in a heat haze of wafting aromas. The vast array of dishes are cheap and flavorsome in what some may describe as a culinary carnival. Some of the more popular hawker centers for exploring are:
Tiong Bahru Market - specializing in lor mee which is a sticky noodle dish
Geylang Serai Market - renowned for its Malaysian fare
Newton Food Center - a more touristy offering across from the Newton MRT stop
Lau Pa Sat - in the central CBD of Singapore
Eat with Meaning
(where profits go to a charity)
Food For Thought
8 Queen Street, Singapore, Singapore
Hours: Sun 9:00 am - 6:00 pm
Tue - Fri 10:00 am - 9:00 pm
Sat 9:00 am - 9:00 pm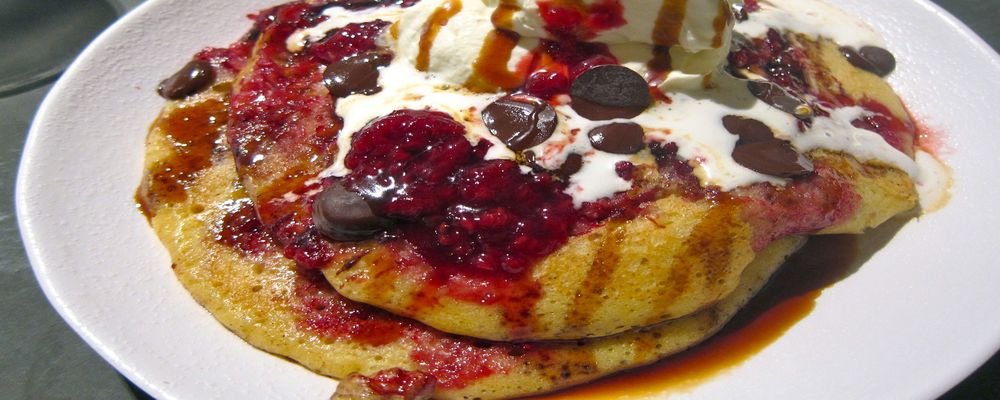 Hip and airy with whitewashed walls, Food for Thought, is exactly what it says. Changing charities on a regular basis to help where needed such as "clean water" or educating Timorese orphans, it is worth a stop in here for good quality food at a reasonable price. A cozy cafe with laid back and casual vibe, it is good for a quick coffee and a light bite of whatever takes your fancy. Take note that they do have the best and fluffiest pancakes ever.
"Go for a Giggle" - Another Meaningful Experience
(I just want western food)
NOX - Dine in the Dark
269 Beach Road, Singapore 199546
Tel: +65 6298 0708
Hours: Sun - Sat 6:00 pm - midnight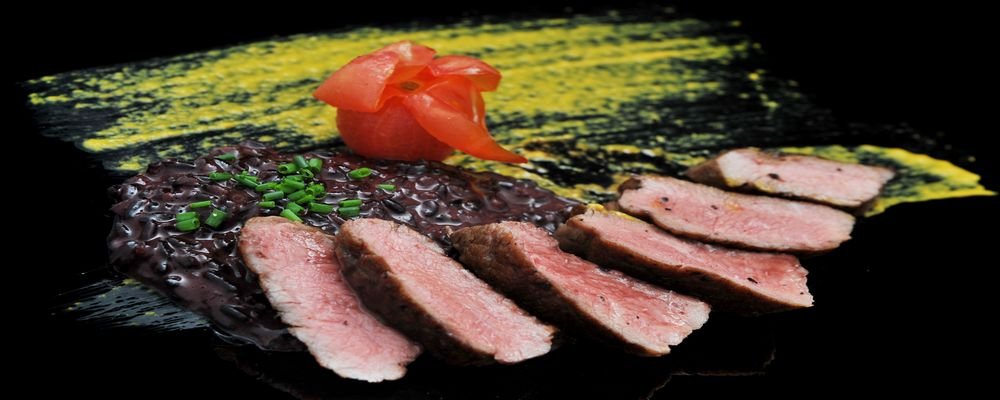 This time the joke is on the diner as he or she eats in the dark waited on by visually impaired wait staff. The chance to heighten your other senses, to really smell, touch, taste and hear the sounds surrounding you, without actually eye balling your food. A unique experience into the dark world of people without vision, it is eating with empathy and compassion, whilst the taste sensations become the total focus of appreciation and fascination. A fantastic wine list and outrageous cocktails get you in the mood for the after dinner quiz of "what did you actually eat?"
A Vegie's Alternative
(when meat is on the taboo list)
MTR Restaurant
438 Serangoon Road,
Opp. Sri Perumal Temple, Singapore
Tel: +65 6296 5800
Hours: Tue - Sun 8:30 am - 3:00 pm
5:30 pm - 9:30 pm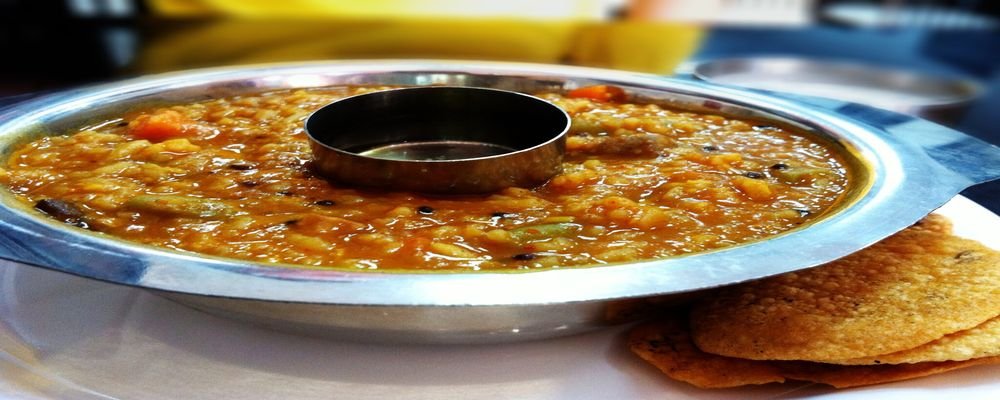 Authentic South Indian food served up in the heart of Little India where just wondering around makes salivating the norm. A different menu is on offer every day as ingredients are sourced from the local markets on a daily basis. No horrible add-ins such as MSG or preservatives in this basic stall with anything but basic flavors.
A Local Chef's Favorite
(eating haunts Chefs don't want to share)
Red Star Restaurant
Blk 54 Chin Swee Road, 07-23, Singapore
Tel: 65-65325266
Open: 7.00am - 3.00pm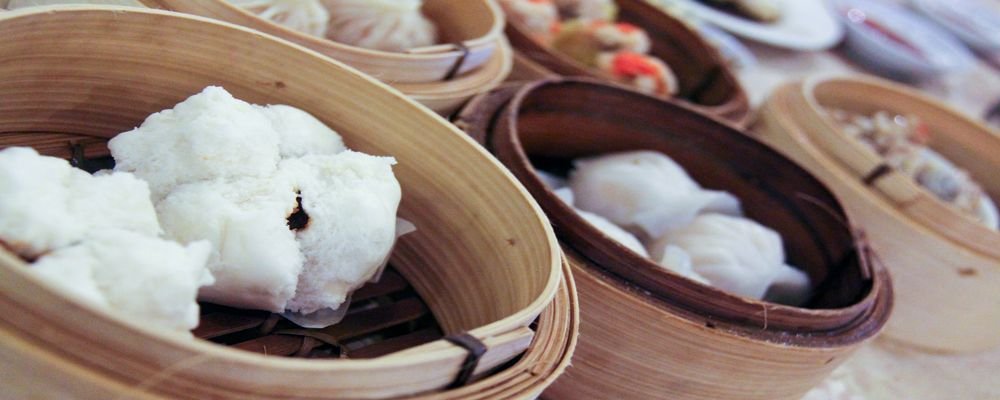 For original authentic dim sum, this is the earliest opening venue in Singapore. Soaked in history, the restaurant has withstood the test of time for more than 40 years and remains unchanged. Traditional carts are laden with choices and pushed by the dim sum ladies reminiscent of another era. Be warned, get out of bed early on the weekends or be prepared to queue up to experience this nostalgic
food vision of yesteryear.
"Meet Me"
(funky bar for a cocktail or two)
Cook & Brew Gastrobar
The Westin Singapore,
12 Marina View, Asia Square Tower 2, Singapore
Tel: (65) 6922 6888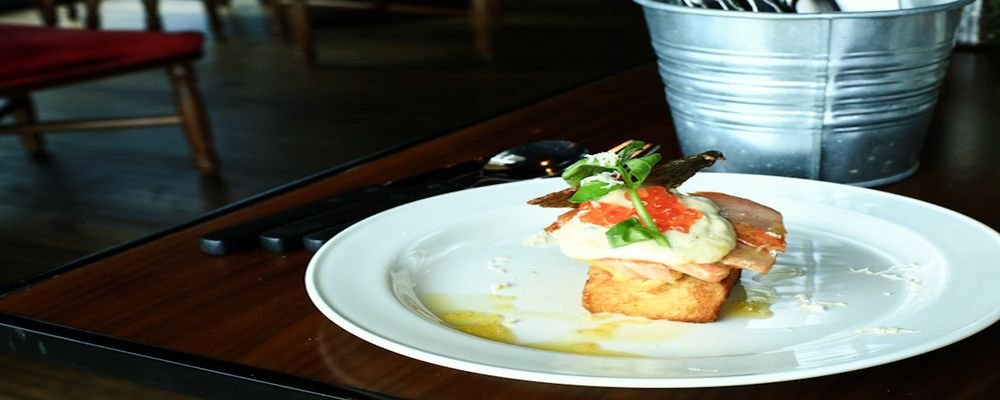 Over 100 beers, favorite bar classics, an international wine list and good comfort food overlooking the Marina Bay make this venue frequented by many expat locals. Unpretentious, sexy and laid back, the warmth of the wood interior oozes old-fashioned living room charm. Go for a pre-dinner drink, pop in for that necessary afternoon refreshment or cruise the afternoon away until sunset sampling some of the best wines on offer.
"Talk to me in English"
(where expats hangout)
martini bar at mezza9
Grand Hyatt Singapore
10 Scotts Road
Tel: +65 6416 7322 Mon to Sun: 12pm – 2am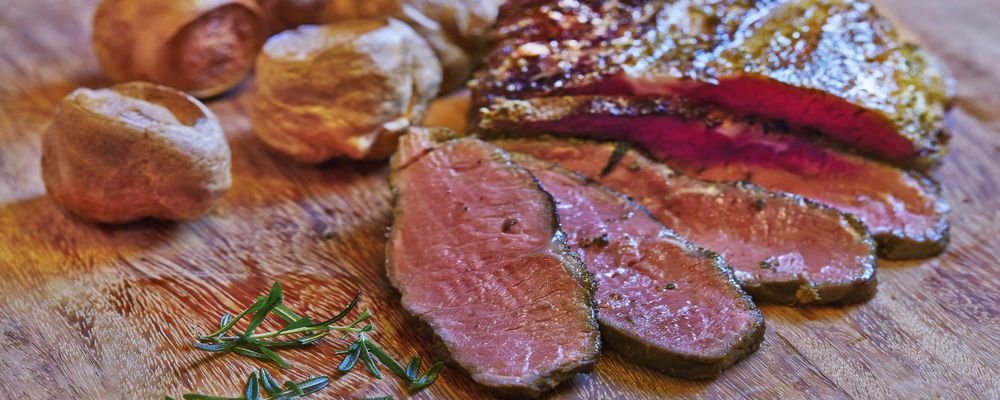 With a Happy Hour between 6pm and 9pm nightly, this is the place for that pre-dinner drink or after work knock off beverage. Over 30 concocted martinis to indulge in, it is the bar of choice to contemplate nothing but what martini you would like to have next. The glass-enclosed bar sits on the mezzanine level of the Grand Hyatt Singapore and is in the heart of Orchard Road.
---
Gail Palethorpe, a self proclaimed Australian gypsy, is a freelance writer, photographer and eternal traveller. Check out her website GailPalethorpePhotography.com
---