Celebrated on the fourth Thursday of each November, Thanksgiving looms large as one of the most quintessentially American of holidays. (Canada also celebrates its Thanksgiving in October).

Today, this secular celebration means gathering with friends and family to partake of cranberry sauce, turkey, mashed potatoes and gravy, and of course, pumpkin pie topped with whip cream. For many families, Thanksgiving entails a long weekend, good food, and perhaps some great steals on Black Friday, the busiest shopping day of the year. As families sit down for dinner, they will often go around the table asking each person to share what he or she is grateful for.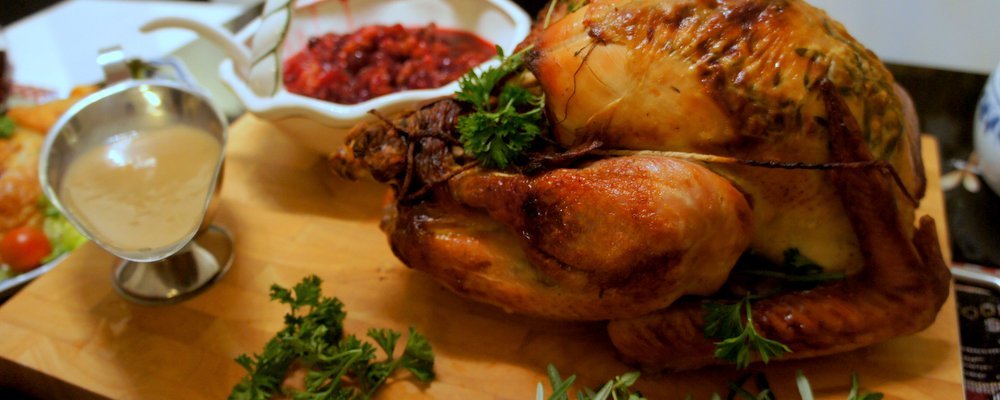 Image: Andrea Goh @ Flickr
The first Thanksgiving in the United States dates back to 1621 in Plymouth Colony, established by the Pilgrims in present-day Massachusetts. The Pilgrims were Puritan refugees escaping religious persecution in England, who first stopped in the Netherlands before setting sail to the New World on the Mayflower in September 1620. Landing near Cape Cod, they established one of the first permanent settlements in what was later to become the United States.

Unprepared for the harsh New England climate, nearly half of the colony's population died of disease or exposure during the first winter. The Pilgrims then encountered the local Native American tribe, the Wampanoag, who taught them how to successfully cultivate local crops such as corn. The traditional story holds that after an abundant harvest, the Pilgrims invited their Wampanoag friends to celebrate what was to become the first Thanksgiving. In reality, relatively little is known about what actually happened--or eaten--at the first Thanksgiving but the holiday has nevertheless become a celebration that North Americans hold dear.

Besides the food, one of the highlights of this holiday is the Macy's Thanksgiving Day Parade, which first began in 1924 in New York City. Over 8,000 people participate in the three-hour parade, which is rife with colourful floats, character balloons, and marching bands. Traditionally iconic cartoon characters such as Garfield and Mickey Mouse often make an appearance.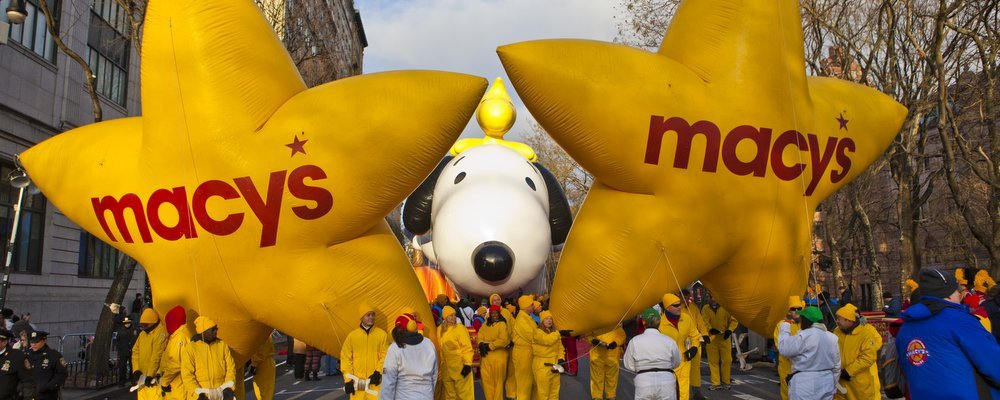 Image: Qintano Media @ flickr
The event kicks off at 9am on Thanksgiving Day and runs through Manhattan from 77th Street and Central Park West and ends at 7th Avenue and 34th Street. If you want to watch the parade in person, it's best to get there early around 6 am to get an unobstructed view. It's also advisable to take public transportation as parking is always extremely limited. With average highs of 9-10C and lows of 2-3C, New York can get quite chilly in November so bring warm clothes, especially hats and gloves.

For those who can't attend in person, the Macy's Day Parade is broadcast on NBC from 9 am to noon EST. Millions of Americans tune in to watch it. American football fans also stay glued to the television to watch NFL games.

If you're in New York, many hotels and restaurants around the city serve a full Thanksgiving dinner. If you just want a taste of Thanksgiving flavours, or you've missed the celebration, the Thanksgiving Dinner sandwich at Angela's Sandwich Shop on the corner of Sixth Avenue and 58th Street provides all of the traditional Thanksgiving flavours in a single, overstuffed bite all year round. The sandwich is brimming over with turkey, cornbread stuffing, gravy, and cranberry sauce.

If you have a chance to visit the United States during Thanksgiving, it's a time to relax, enjoy traditional food, and reflect on everything for which you are thankful.
---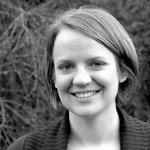 Charlotte West is a freelance writer based in Seattle, Washington. She has written about travel, design, and architecture for publications such as Print, Afar, Budget Travel, and dwell.com. She has lived abroad in the Netherlands, Sweden, and Peru.
---