The Big Apple offers a dizzying array of things to see and do, so if you have limited time in the city, it can be difficult to choose. We've discovered some intriguing sights and experiences that bring a new dimension to off-the-beaten-track travel and offer a more historical perspective (but with updated presentations) on the city and its neighboring regions.
Wave Hill
Skip the crowds at the New York Botanical Gardens and head uptown to the Bronx's Riverdale neighborhood (hop the #1 subway to the last stop) to Wave Hill, an urban oasis of gardens and a manor house overlooking the Hudson River and Palisades. Listed on the National Register of Historic Places because its manor house dates back to the mid-19th century, Wave Hill is 28 acres of public gardens with a majestic estate and greenhouses.
Wave Hill's tenants included Theodore Roosevelt, Mark Twain and other celebrated personalities until it was turned over to the City of New York in 1960. Today, Wave Hill is a cultural hub for performances and an educational center with classes in horticulture.
Liberty Hall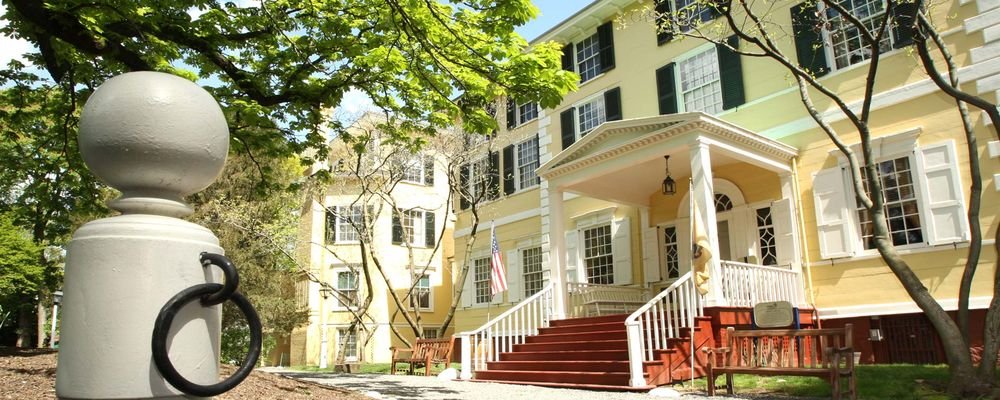 William Livingston, who went on to serve as the first governor of the state of New Jersey, originally built Liberty Hall in the 1770s as a retirement estate. Located only a few miles from Newark International Airport, Liberty Hall is now part of Kean University. In 1772, Livingston put retirement on hold to become a member of the First and Second Continental Congress and a signor of the United State Constitution. He was then elected governor of New Jersey and served for 14 years until his death on July 25, 1790.
The estate is one of the country's best-preserved private homes because it was passed down from generation to generation before it became a museum in 1974. The last survivor of the clan, Mary Alice, passed away in 1995, but not before she'd received National Historic Landmark status for Liberty Hall, and the house was added to the National and New Jersey State Registers of Historic Places.
In 2007 Liberty Hall Museum and Kean University (also founded by the same family) merged, which resulted in designating Liberty Hall Museum a full-fledged department of the university. A recent renovation of the extensive wine cellar, whose contents were recorded as being served to many famous politicians over the years, revealed three cases of Madeira wine from 1796. These, and other extremely rare wines and spirits in original bottles are on display in its "History in a Bottle" exhibit.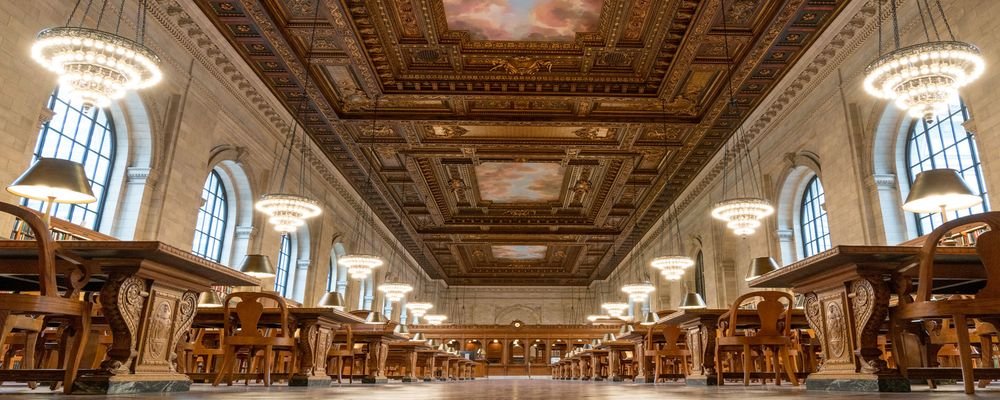 New York Public Library
If venturing off the island of Manhattan seems too daunting, then make plans to step into the New York Public Library on Fifth Avenue between 42nd and 40th Streets for a unique and historical perspective on all things related to books, periodicals and fine art. The library's continually changing roster of special exhibits is remarkable for an institution without an entrance fee. Before you dive into the exhibits and explore the premises, make sure you take a seat in the new auditorium for the short film on the histor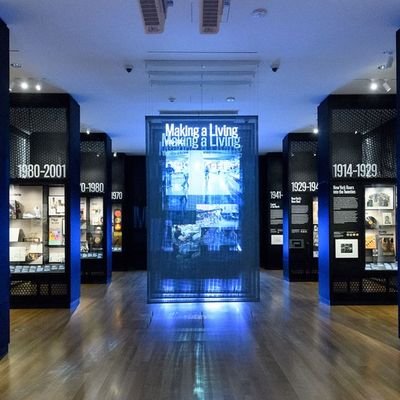 y of the library and its benefactors. Don't miss the two floors of period history rooms and the immense Rose Reading Room.
The Museum of the City of New York
The Museum of the City of New York, located at Fifth Avenue and 104th Street, is another jewel of a museum and was recently renovated with engaging, interactive timelines and an excellent movie about its history.