How to get your bag from A to B Without You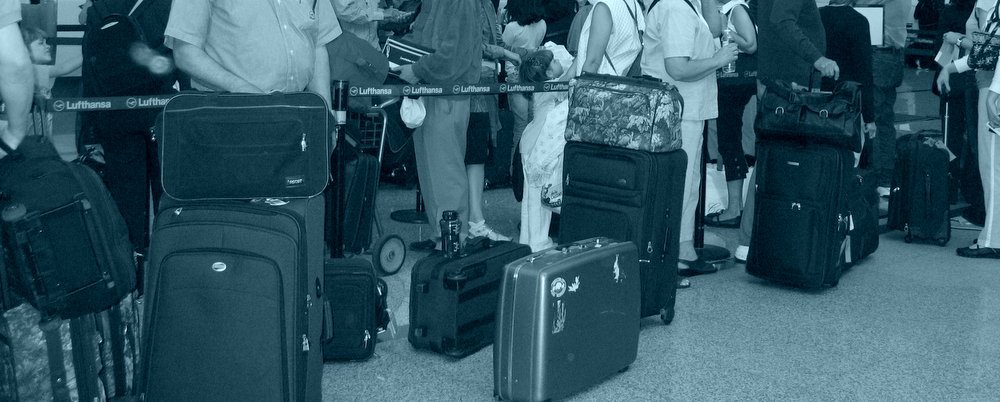 Travel luggage movers are the smart way to get your luggage right where you want it to be without having the hassle of:
Struggling with too many bags at the airport - think of how many poor sods you have seen with trolleys laden sky high trying to maneuver them through crowded terminals.
Paying for excess baggage (yes you have 2 bags instead of 1) and you can't convince the staid face at the check-in counter that it is only a small extra bag and won't take up much room in the cargo hold.
When you have squished everything except for the kitchen sink into your bag and it weighs more than it should - you now have the wonderful experience of unpacking it in public and seeing how many clothes you can wear to reduce what you put back in the bag. This is especially annoying when the guy standing behind you weighs enough for you and your luggage combined, but he doesn't get hit with excess luggage (aka blubber) fees.
For those who like to take their own toys on a trip: such as skis, fishing rods, bikes, golf clubs or you are wetting your pants at the prospect of going tow-in surfing at Teahupoo in Tahiti and your 11ft surfboard just has to go with you.
You are an avid photographer/movie maker with a precious cargo of high tech equipment that definitely won't pass the carry-on luggage test.
You know you will be too busy worrying about grandma with her incontinent dramas and your 6 kids to care whether the luggage makes it onto the plane at all.
You lack self-control and go into psycho mode when being forced to stand in the baggage-check in queue with someone constantly thrusting their own mountain of luggage into the small of your back.
You are simply lazy and can't find a Sherpa to accompany you to the airport.
You were in such a hurry to catch your plane that you ran out the door and totally forgot about your luggage.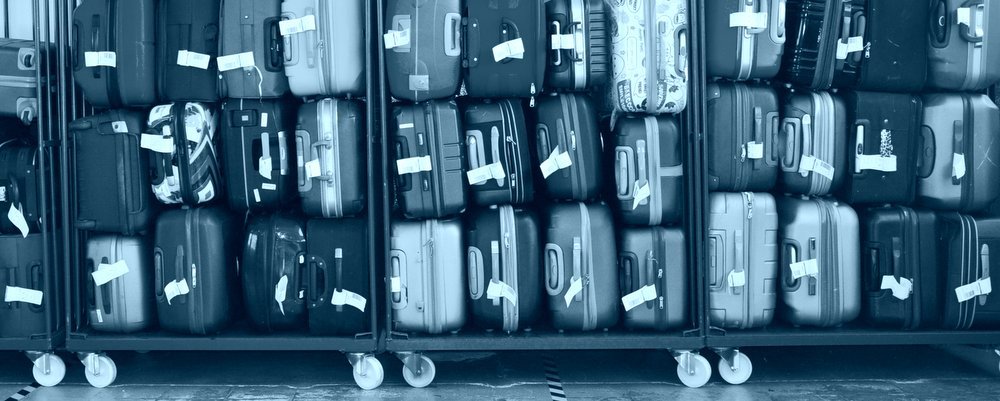 There are of course legitimate reasons for trying to move luggage that is a "little" bit over what you are allowed on a plane, but shy of the quantity to necessitate getting an international relocation mover involved:
You have been living overseas for say 6 months and want to bring back at least the clothes you left with, plus a few little items that you picked up during that time.
The designer clothing sales in Bangkok/Paris proved to be too much for your itchy fingers and twitching plastic cards; hence there are just a few more bags than what you began with. The problem is you are moving on to another destination and don't wish to take your stylish new winter wardrobe with you when you are heading to a tropical island.
You are planning on living abroad for the next 12 months, so you really do need to have 4 seasons of clothes, plus the accompanying Imelda Marcos shoe wardrobe.
The answer to your prayers can be found in travel luggage movers, such as the ones below:
1. Send My Bag
International luggage delivery that is a direct baggage shipping service whether you are sending golf clubs to Portugal or sending a year's worth of vegemite (if you are an Aussie) to your son studying in London. This service is cheap and affordable so you can take every pair of shoes that you own, if you wish. It is a door-to-door service (or hotel lobby). You can track your bag's progress and you will even have help filling out any necessary custom forms.
Website: sendmybag.com
2. World Baggage
Excess baggage specialists having no 'check in' queues, no 'oversize' restrictions and no "unexpected" charges to send your bank balance into a spiral downwards. Another door-to-door service that can be booked online once you receive your quote, with several options available such as air freight, sea freight or courier to your door. You can have your bag "glad wrapped", held in storage, track your bags online plus there are other benefits.
Website: worldbaggage.com.au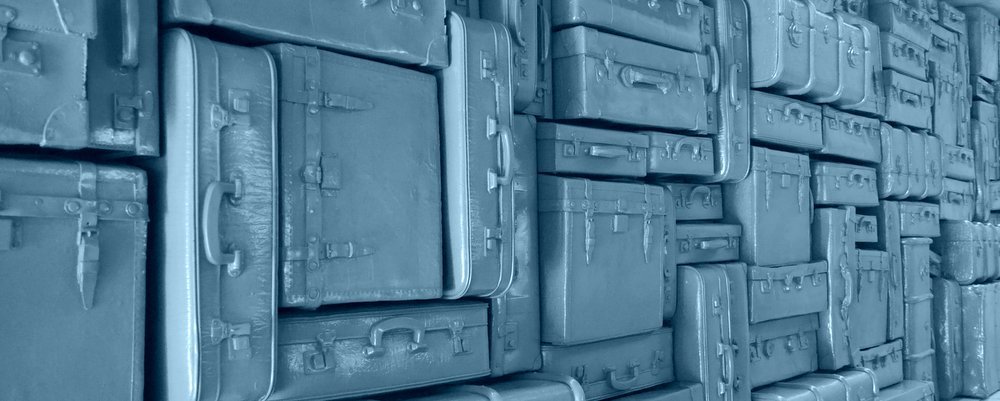 3. Luggage Forward
With a motto of "venture far - carry nothing", Luggage Forward will definitely be on the top of the list for those who wish to breeze though airports sans bags of any sort. Operating since 2005, each bag is guaranteed to arrive on time, or you get your money back. You can check out the positive feedback from its customers online.
Website: luggageforward.com
4. Luggage Free
For the discerning souls who love the fact that Luggage Free consider themselves to be a "white glove service", the fairies here will do everything that the others do, but apparently with white gloves on. Even The Wall Street Journal raves about this lot.
Website: luggagefree.com
5. DUFL
This one was saved to last, as it is a completely different service, but still along the lines of getting your bag from one place to another. Aimed at the businessperson who happens to travel frequently, with DUFL you don't have to wash, pack, unpack or put your clothes away. DUFL is your personal valet that stores your clothes in a personal closet. You pick your clothes from your closet via a virtual app, schedule your trip and when you arrive at your hotel, your bag will be sitting in the hotel lobby waiting for you. When going home, throw your gear back in and forget about it until the next trip. You can even add clothes to your wardrobe when you like.
This is one mind-blowing service that was founded by a serial tech entrepreneur, who obviously travels a lot and hates having to sort out his luggage. Jump onto their website and check it out.
Website: dufl.com