Who Is Julius of Traveltipy
On our continuing journey to find ways to help you stay connected and access the best information before and during your travels we continue our series profiling and reviewing top, up-and-coming travel bloggers, we take a closer look at Julius Szabo, the creator of Traveltipy.
Slovakia native Julius created Traveltipy to map all the top destinations of Europe and help tourists choose the right place for their next holiday. His website is a helpful combination of travel guides, stories, hotel reviews, and loads of trip ideas with handy maps and stunning photos.
Let's Get to Know Julius
We asked Julius some questions about his life as a traveller and blogger:
What is your favourite destination and why?
It cannot be narrowed to only one destination. All places I've been to were definitely my favourite, from Venice, which I consider the most beautiful city in the world, to Prague, which I consider a most beautiful city I have ever lived in, to my hometown Kosice, which I consider the most beautiful city in Slovakia.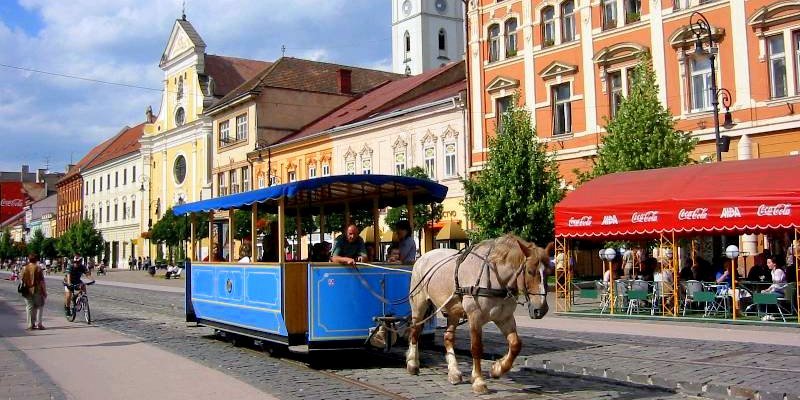 What was your worst or scariest travel moment?
My worst or scariest travel moments are always connected with flying. The first one was in 2006 when I flew for the first time ever from Bratislava to Milan (Bergamo). My luggage had not arrived with me, so I had to use the Italian language for the first time in a real situation.
Fortunately, I had been learning Italian for the past nine months so this was my first real test, which I passed, and also my luggage came by the next airplane on the same day. The second one was still in the same airport on the same day where I decided to spend a night before my next flight to Rome. The night at the airport is something that all travellers should try, as well as something I'll never do again.
And another tense moment was when I was waiting for my airplane in Frankfurt Hahn for five hours, but in the wrong terminal. A minute before closing the gate, I heard that information. You should have seen how fast I was running after sitting bored for five hours. I can remember all those sights of the people that were already sitting on the plane and waiting for me.
What one thing to do you never travel without?
Passport.
What is your best piece of advice to new travellers?
Do not listen to others. Make it your own way.
What travel blogs do you follow?
Ytravelblog is one of my favourites.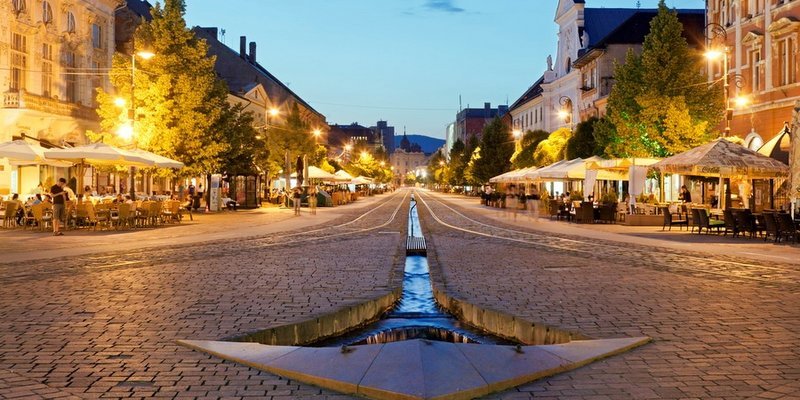 What made you start a travel blog?
I always wanted to write a book and my blog is something like that. And I also wanted to travel more. When I write about any destination that I have never been to, I feel like I'm there. I am also going back in time to my past journeys when I write a story about them. So I am now travelling much more – more virtually.
What audience does your blog target?
I think all. It's not focused on any such groups.
Is your blog mostly experience-based, travel tips, destination guides, or is it in a different style?
It is about my own travel experiences, but I also write guides and travel tips about destinations which I have never been to. I am then doing research and writing a comprehensive guide. What if I go to this destination next week? I would be in need of some guide!
Have you received any notable awards or recognitions?
Well, not yet, but I always like when some official tourism board shares my articles.
Which social media channel do you think helps your blog most?
Facebook, definitely. When some Facebook page with hundreds of thousands of fans shares my article, I get thousands of visitors. When they share on other social media, then I have just a few visitors.
What advice do you have for new travel bloggers?
Start immediately! You will learn a lot!
Summary
Julius has a strong and growing following on Twitter, Facebook and a number of other social media channels. His engaging, simple and informative style clearly has built a large audience. And with a strong focus on European destinations Traveltipy really does seek to provide readers with solid tips and suggestions on improving their travel experience. We have enjoyed getting to know Julius and are looking forward to this Guiding Star in Travel Blogging continue with providing great content.
Learn more about Julius of Traveltipy.
Wise Traveller Rating

| | |
| --- | --- |
| Blog Type | |
| Overall Content | |
| Overall Quality | |
| Overall Engagement | |