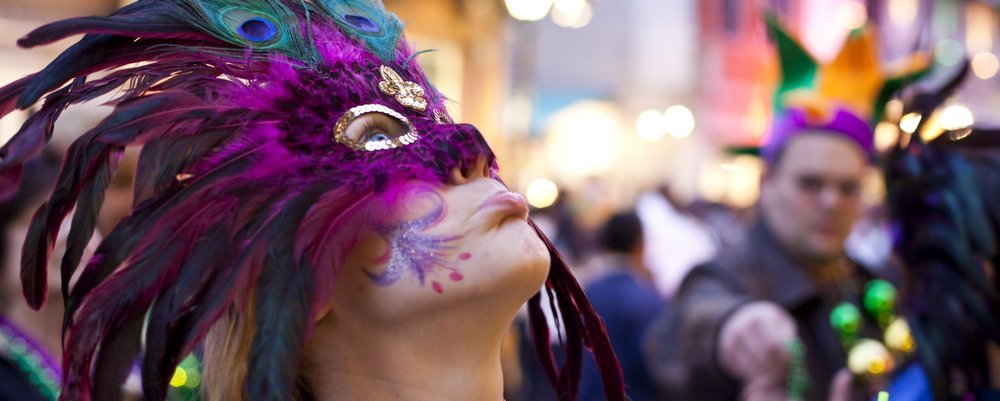 Image: Philippe Leroyer - Flickr
The popular image of New Orleans' Mardi Gras festivities as a week of drunken debauchery might be accurate if you stick to Bourbon Street in the city's French Quarter, but there's much more than meets the eye to this Southern celebration held every February. If you get away from the French Quarter, there are family friendly events and parades all over town. As more than 1.4 million people descend on New Orleans for Mardi Gras, it's best to book both flights and accommodation several months before the event.
Although some parades are held in January, Mardi Gras runs from the Friday to Tuesday before Ash Wednesday, the day when Lent traditionally begins in the Christian tradition. The party runs through the weekend and ends on Fat Tuesday. In 2018 the dates are February 9-13.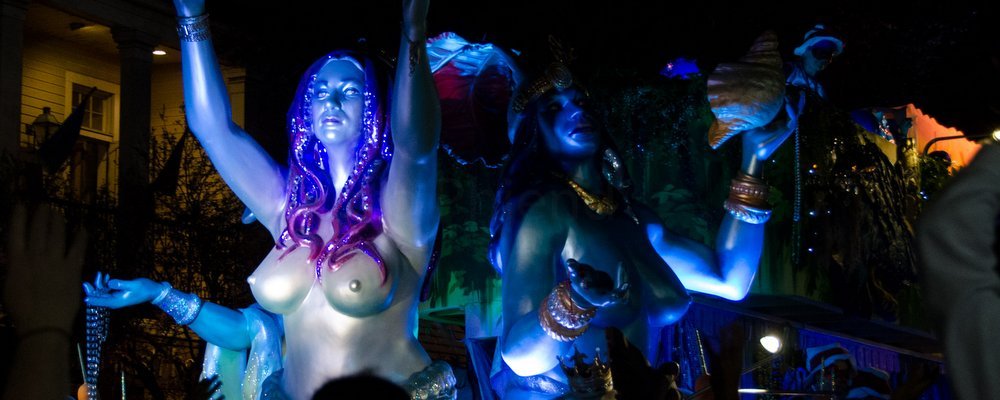 Image: Photo Phiend - Flickr
The first Mardi Gras parade was held in New Orleans in 1857, but its historical roots trace back to Europe, starting in Italy and then travelling with the French to what would become the United States (Louisiana remained French territory until Napoleon sold it to the U.S. government as part of the Louisiana Purchase in 1803). Today there are more than 50 parades all over the city organized by krewes, the social clubs that sponsor the extravagant floats and dance troupes for which Mardi Gras is famous. There is even a dog parade known as Barkus.
The krewes also hold masquerade balls, which are generally private events. For a list of the parades all around the city, go to http://www.mardigrasneworleans.com/schedule.html. Anyone riding on a float is required by law to wear a mask and Fat Tuesday means masks for everyone. The most famous krewe is Rex, founded in 1872. Rex presides as the King of Carnival.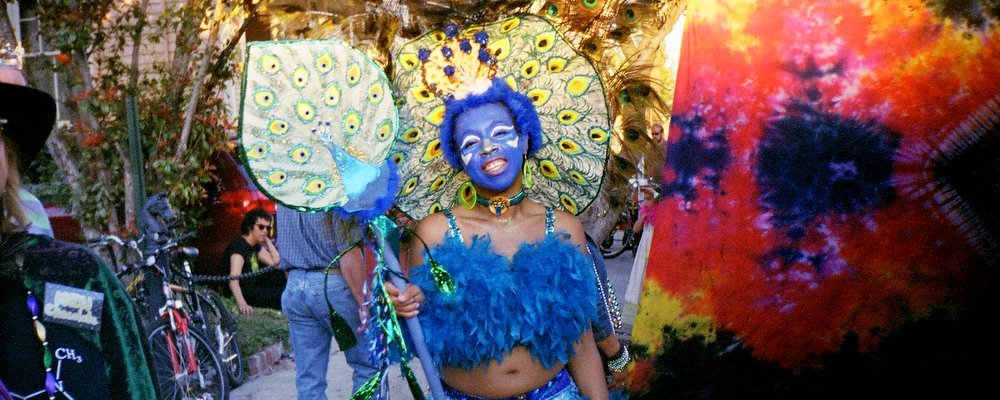 Image: Infrogmation - flickr
The official Mardi Gras colors are purple for justice, green for faith, and gold for power. One of the most well-known traditions are the Mardi Gras beads that are thrown from the floats. Besides the beads, other traditional "throws" include doubloons, or plastic coins, and cups. Some of the most coveted throws are glittering coconuts, high heels, and purses. Locals recommend bringing a bag or a backpack to haul all of your trinkets home. If you see a doubloon on the ground, step on it before you bend down to pick it up or you risk getting your fingers smashed.
While you're enjoying the festivities, make sure to try New Orleans' classic cocktail, the sazerac, which is made with sugar, whiskey or bourbon, bitters, and lemon. Make sure you also try a King's Cake, a coffee cake decorated in the traditional Mardi Gras colors that comes with a small plastic baby. If you get the slice of cake with the baby, you're king for the day.
---
Charlotte West is a freelance writer based in Seattle, Washington. She has written about travel, design, and architecture for publications such as Print, Afar, Budget Travel, and dwell.com. She has lived abroad in the Netherlands, Sweden, and Peru.
---