Just because we can't travel at the moment doesn't mean we can't experience a little bit of culture from the comfort of our own homes. Here are some of the many cultural experiences that are available online, allowing you to visit galleries, museums and theatres without even getting out of bed.
The Louvre, Paris
Take an online tour of The Louvre's exhibition rooms and architecture, including a virtual tour of the building's original moat.
Picasso Museum, Barcelona
The virtual tour showcases the museum's famous courtyards, as well as displaying a large selection of Picasso's work.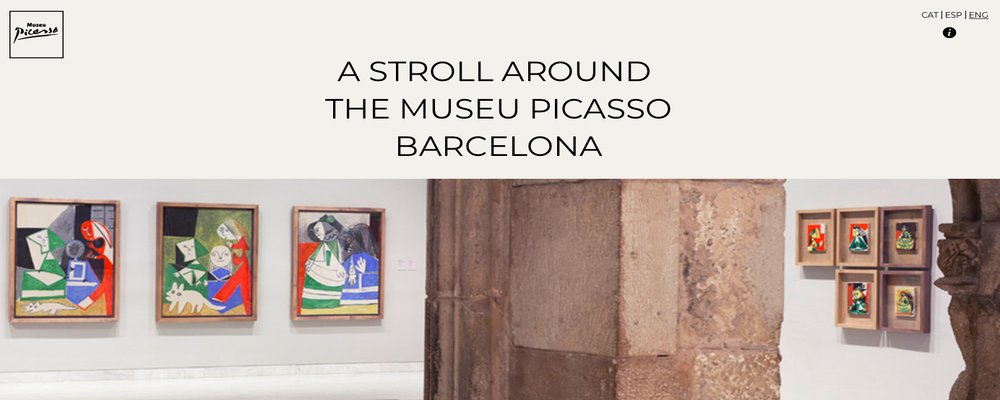 MoMA, New York
Online exhibits can be viewed through the Google Art & Culture program, including some of the most famous paintings in the world, such as Vincent Van Gogh's Starry Night.
The Dali Museum, St. Petersburg, Florida
A virtual tour of the entire museum shows off the iconic life and work of the surrealist artist Salvador Dali.
Natural History Museum, London
The Natural History Museum's interactive online guide showcases a selection of the museum's exhibits through films, virtual reality and a 360-degree viewing tool.
The British Library, London
Thirty historical globes dating back to the 1600s can be viewed online through the Sketchfab app, alongside virtual tours of the stacks and exciting exhibitions such as Harry Potter: A History of Magic.
Van Gogh Museum, Amsterdam
The largest collection of Vincent Van Gogh's work can be viewed through the Google Arts and Culture tool.
Guggenheim, Bilbao
The iconic architecture of the Guggenheim can be toured online, along with the gallery's extensive collection of artworks.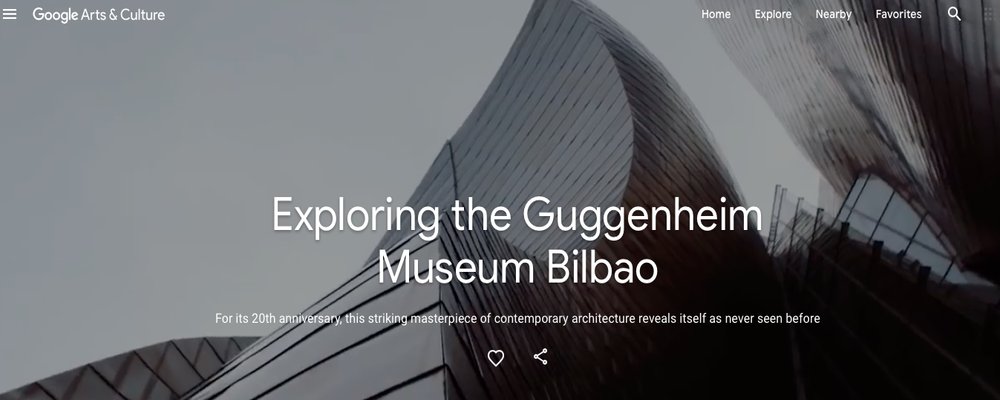 J. Paul Getty Museum, Los Angeles
The Getty displays a huge collection of art, stretching back more than 6,000 years. A virtual tour of the gallery is available on the Google Arts and Culture tool, allowing you to look inside gallery spaces. The gallery's sculpture plaza and gardens can be viewed separately using Xplorit.
The Metropolitan Opera, New York
The Metropolitan Opera have released nightly high-definition streams for free. See their website for a programme.
New York Philharmonic, New York
Audio recordings of concerts are available on the New York Philharmonic website, including popular and recent performances.
National Theatre at Home, U.K
The British National Theatre is sharing plays for free with the public. The plays are released on YouTube every Thursday evening and are then available on demand.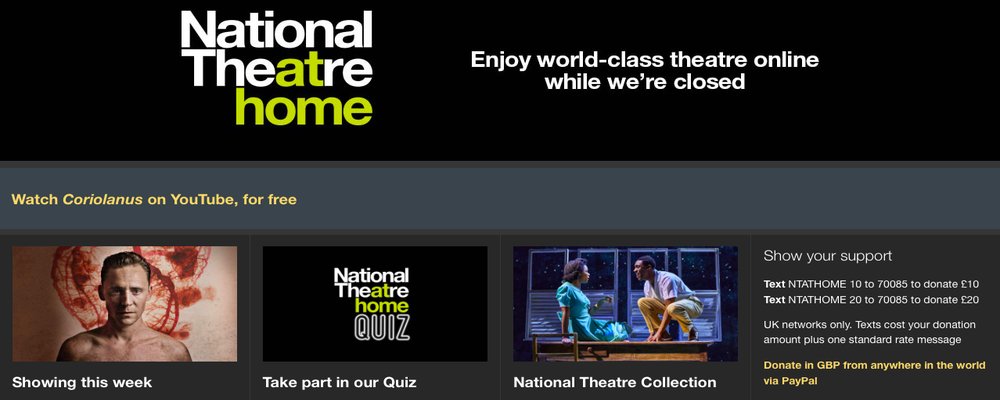 Shakespeare's Globe, U.K
The Globe has released a small selection of classic plays, including Macbeth, and Romeo and Juliet on GlobePlayer, playing on rotation.
English National Ballet, U.K
The English National Ballet is streaming free online premieres on YouTube every Wednesday.
---
Emma Lavelle is a UK based writer and photographer and has her own blog Field and Nest.
---