What Is The Real Value Of Business Class?
The real value of business class airfare might surprise you…
You've pondered this universal travel question a thousand times before: "Is business class worth it?" Since a business class ticket can easily cost double economy fare on the same flight (or more!), justifying the extra expense can be tough. After all, you could buy multiple tickets to multiple destinations for the same price. Is skipping that trip to Paris really worth a bit of extra legroom?
More and more business travellers are on their own when it comes to booking airfare. Gone are the days of companies paying for business class airfare, precisely because it has become so expensive. What your CEO knows but isn't telling you is that business class travel is insanely profitable for the airlines, but only marginally profitable for you, the passenger.
There are still a few perks you can count on in business class, however. Depending on your priorities (and your pocketbook), they just might make the extra cost worth it.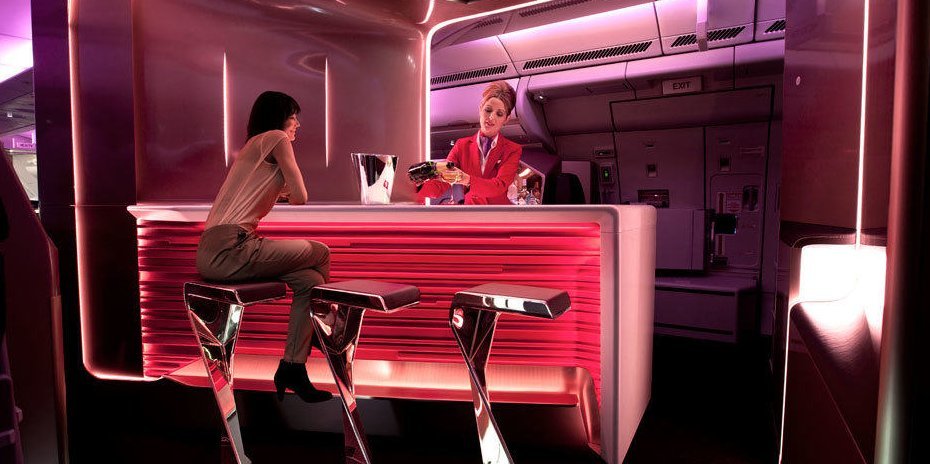 •

Better food and drink

If you're flying business class on an airline like British Airways, Emirates, Qantas, or Singapore Airlines, the delicious meals you'll enjoy can almost make the high price of the ticket seem worth it. The food on these flights is a far cry from anything you'll receive in economy, and with a smattering of decent wines and champagne to choose from, you can easily imbibe a laissez-faire attitude about the flight cost. Even better, you can fly business class on a long-haul A380 flight on Virgin Atlantic or Emirates and take full advantage of the oh-so-open bar.

•

Better comfort

More leg room, wider seats, and flat-beds on long-haul flights might be enough to make business class worth it for you. If you have an important meeting the second you land, and absolutely need to get a good night's sleep on the plane, then shelling out for a business class ticket gives you a much better chance of getting some real R&R. Consider jet lag, as well. If you have a long-haul flight but will only be spending a few days in another time zone, a business class flight will help you make the most of your time by giving you a chance to rest during your red-eye.

•

Better lounges

Being able to escape the crowds and relax before your flight can make the increased ticket price more than worth it. However, quality of airport lounges is highly dependent on both the airport and airline in question. Paying double the ticket price for lounge access at Heathrow makes sense; paying double for lounge access at Marrakesh Airport, with minimal facilities and a marginal escape from the crowds, does not.
Besides better meals, increased comfort, and lounge access, some airlines offer additional business class perks like early boarding and prioritized disembarkation. While the marketing departments of these airlines work hard to make such perks sound like a smart use of your hard-earned money, do you really want to shell out an extra $1000 just to board the plane first?
Let's be honest here. Speaking in strict financial terms, business class airfare just isn't worth the extra money. However, flying business class may provide emotional and psychological benefits that, depending on your travel style, are absolutely priceless.
So What Are You Really Paying For?
Comparison airfares based on Virgin Atlantic New York To London
Rebecca Anne Nguyen is a freelance writer and the Founder of TheHappyPassport.com, an inspiration site for solo female travellers.