If you get the munchies whilst on a layover, hope that you will be at one of the following airports, so that you can indulge your gourmand instincts.
Airport fare is no longer a stale pre-packaged sandwich of suspect ingredients or a plastic pizza incessantly baking under a heat lamp accompanied by a possibly warm beer or stewed instant coffee. Now it is signature restaurants from renowned international chefs such as Gordon Ramsay and Heston Blumenthal, concept bars with craft beers and curated wine lists or champagne and oysters, hip burger joints and specialty cuisine venues. Traditional culinary street trends hit food courts for the nibblers, whilst local national brands blend with global food giants lifting the airport food game to include cuisines that span the globe.
Snack attacks are the new holiday adventures for when you are stuck in an airport.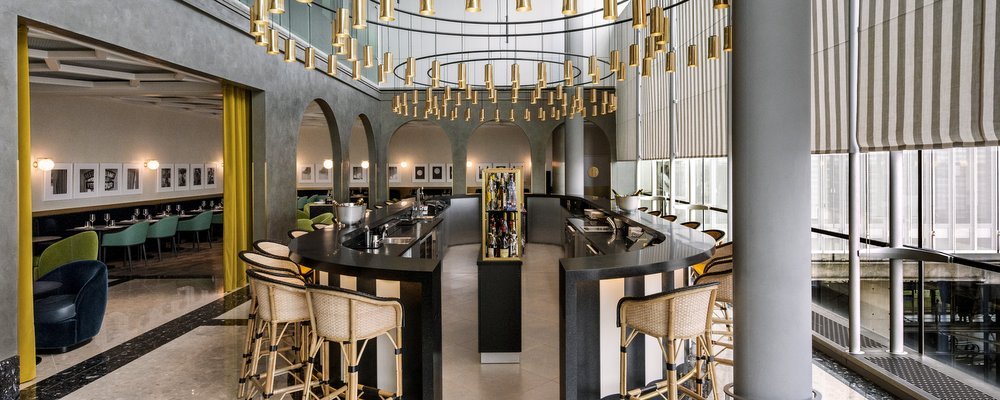 Here are 5 of the best airports for food lovers to explore:
1. Hong Kong International Airport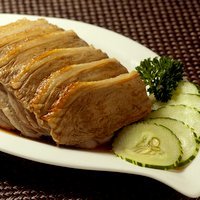 Stuff yourself silly with dumplings, wontons, shrimp and chicken or fish balls in the street food oasis of Terminal 2 or if you wish to be perceived as a more discerning walking stomach, head to Maxim's Cantonese eatery and slurp on wolfberry soup, or savour some preserved eggs with pickled pink ginger or roasted goose.
A branch of the Michelin-starred "Hung's Delicacies" awaits the adventurous taste buds on Level 3 of Terminal 2 where sliced goose marinated in lou seoi sauce or for the vegetarian soul there is "goose" concocted from bean curd, plus congee, noodle and rice dishes.
2. Changi Airport, Singapore
Delectable Changi Airport will have you drooling in anticipation of landing with its rows of hawker food stalls dishing up fish-head curries, mutton noodles and the fragrant coconut-curry soup, laksa.
From Harry's Bar for beverages with attitude to Chutney Mary's for some traditional Indian fare or Sushi Burrito for chicken wrapped in nori seaweed for a quick snack, Changi Airport has over 160 dining options without a single stale ham sandwich in sight. You can literally fly around the cuisine world without putting a foot on a plane.
3. London Heathrow Airport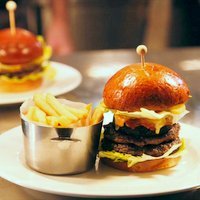 One of the busiest airports in the world, it has Gordon Ramsay's Plane Food in Terminal 5 focusing on British cuisine with a twist that will make your taste buds jump to attention. Think along the lines of monkfish and chorizo skewers or Cumbrian pork and fennel sausage with spring onion mash. You can grab a seat at the Asian-influenced bar and watch the chefs create.
Blumenthal's Perfectionists' Café in Terminal 2 has a host of British dishes on offer, from crunchy battered fish and chips to pizza baked in the airport's first wood-burning oven or salted-caramel nitro ice cream for the sweet tooth. Fast and informal, this is the alternative to waiting for months to get into Heston Blumenthal's 3 Michelin starred The Fat Duck.
4. JFK Airport, New York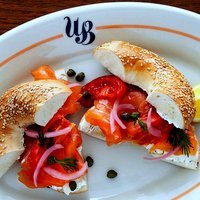 The dynamic and pulsating JFK International Airport has the high-end sushi delight "Deep Blue Sushi" in Terminal 5 where you can linger having a dine-in escape or get take-away from "Deep Blue on the Fly" that is sitting next door. Chef Michael Schulson's culinary creations include noodle dishes, shrimp or lobster tempura, tamarind pad Thai, sushi, sashimi and traditional rolls.
The James Beard award winning chef, Marcus Samuelsson showcases his culinary wizardry at "Uptown Brasserie" in Terminal 4 with signature dishes such as the "Lower East Side Pastrami Sandwich" (revel in the thought of sauerkraut, Swiss cheese, tangy dressing and a side of fries). The kitchen is an open affair, so you can gawk at the chef's playing.
5. Charles de Gaulle Airport (CDG), Paris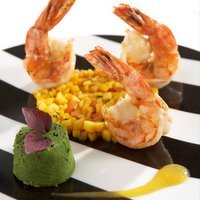 The star amongst many eating venues at Charles de Gaulle Airport, "I Love Paris" in Terminal 2E is possibly the world's most eclectic restaurant with its soaring ceiling and space-age slash gothic-mish mash. Lorded over by Michelin 3 star chef, Guy Martin, it is a feast of Parisian delights.
It is not somewhere to eat if you are on a tight budget, but for those with expensive culinary aspirations, this is where you can order mango and blue lobster carpaccio or terrine of duck foie gras with Colombo-spiced apricots, maybe even a fillet of veal in a paprika rub with vegies. The must have for the lover of sweets is the snow eggs in creamy vanilla sauce.
A note of warning: don't forget to listen to when your plane is boarding whilst in gluttonous raptures.
---
Gail Palethorpe, a self proclaimed Australian gypsy, is a freelance writer, photographer and eternal traveller. Check out her website Gail Palethorpe Photography and her Shutterstock profile.
---