Healthy eating while you travel is no easy feat. Your go-tos are not always available, your schedule is all out of whack, and temptation is at its highest as you excitedly explore a new culture and everything it has to offer.
If you're jet setting off for a weekend of indulgence, y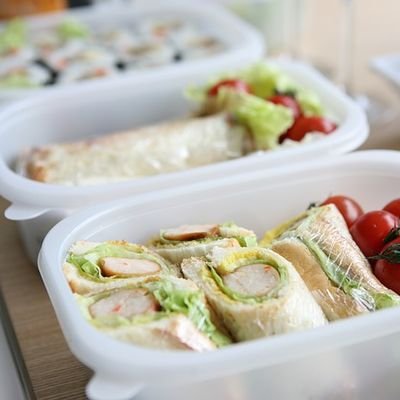 ou might simply leave your inner health critic at home and let the foodie in you run wild. But if you're embarking on an extended adventure, suffer from allergies or sensitivities, or aspire to be a little more health-conscious every day, then here are some simple ways to travel well and stay healthy—on the road and off.
Be prepared
If you're an avid traveller you know that being prepared before a trip makes all the difference. So, when you're researching accommodation and things to do, check out the food options as well.
If you know that healthy food options are limited, then pack some of your own food. Although it might seem inconvenient at the time, when you're sitting at a bus stop in the middle of the night and the only food available is deep-fried, you will thank your self! Little things will go a long way. Herbal teas, a bottle of stevia (herbal sugar substitute) and packets of dried fruit and nuts are light, hardy and will serve you well. You could even invest in a small travel eating-utensils pack to broaden your eating options on the road.
Plan for the plane
If it's possible to pack your own meal before a plane trip, then that's a great option. Things like fruit, rice cakes, hummus and nut butters work well. If that's not possible, then try ordering the vegetarian or vegan option. They are often much healthier than the carnivorous selections and have a nutritious side snack instead of tempting treats (which, let's be honest, you will probably end up eating if it's in front of you) and drink lots of water and less of the hard stuff.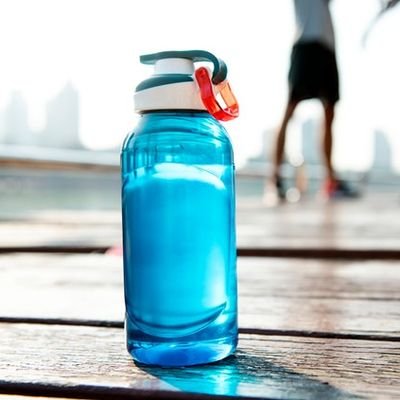 Scope out the supermarket
When you arrive in a new place, instead of heading to the funkiest looking café or that tempting fast food joint, find the local supermarket. This will not only provide you with some healthier diet options, but you'll get to indulge in the culture and experience how the locals live. Depending on where you are, you might even check out the local farmers' or fresh produce market. If you can't avoid processed food, read the ingredients and remember—less is more.
Drink water
It's so simple, but we often forget how good water is for us. And it's the perfect antidote to dietary indulgence if you do slip up. Take your own filtering water bottle and skip the sugary drinks. Drink more than you normally would to flush out any toxins and keep you hydrated.
Focus on feelings
Instead of focusing on what you 'shouldn't' eat, think about how certain foods make you feel. If you choose a carb and sugar-filled meal, how will you feel afterwards, and how might that impact on your trip?
Be frugally flexible
A little indulgence is fine. If you want dessert, go for it! But then skip the glass of wine or sugary drink (that includes fruit juice). Order the side salad instead of the chips when you're out for a steak, and if you have a big lunch, just have a small, healthy snack for dinner. Don't worry if you slip up—you're on holiday. You have to eat, and surrendering to whatever the current moment offers is one of the best learning experiences of travel.
Sometimes, the healthiest thing available will be a croissant and a packet of chips—and that's okay.
---

Jessica Humphries is a writer, yoga teacher and passionate traveller. After studying philosophy and immersing herself in the Sydney corporate world, she threw it all in to become a yoga teacher/writer, relocating to the lazy Northern Rivers to enjoy life. Jess has taken many a travel sabbatical and continues to jet around to scope out the best wellness escapes and yoga goodness, whilst working as a freelance writer, editor, copywriter and yoga teacher. See her own travel blog at www.jesshumphries.com
---