The holiday season is a magical time when friends and family gather to celebrate. Naturally, cocktails are bound to make an appearance. Festive occasions require festive drinks, so go all out! From elevated eggnog to brunch-worthy spritzers, these five easy-to-make cocktails are sure to keep spirits high.
1. Warm Cranberry-Apple Hard Cider
With the winter holidays comes winter chills, and that calls for winter warmers! This soothing drink is the perfect treat to sip while cozying up next to the fireplace after building a snowman. It's easy to make, but it makes a big impression. Keep the concoction in a slow cooker so you always have a hot drink ready to go whenever the mood hits.
Ingredients:
6 cups apple cider
2 cups cranberry juice
1 teaspoon ginger
1 tablespoon cinnamon
1 ½ cups of your favorite bourbon
Cinnamon sticks and fresh or frozen cranberries for garnish
2. Dressed-Up Irish Coffee
Whether you're kicking off the festivities early or nursing last night's memories, Irish coffee is the ultimate boozy pick-me-up. This take on the classic cocktail adds some holiday cheer to an otherwise utilitarian beverage. This recipe is for an individual, but you can simply multiply the recipe by the number of guests if you need to wake up the whole crew!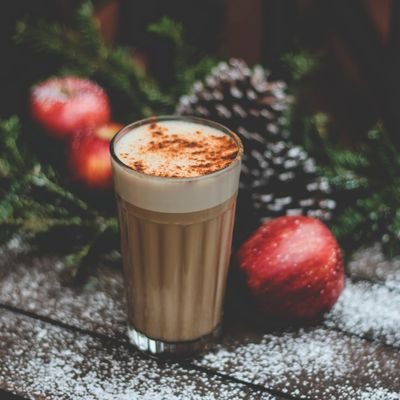 Ingredients:
1 cup hot coffee
1 teaspoon light brown sugar
1 ounce Irish whiskey
1 ½ ounces Irish cream liqueur
½ ounce peppermint schnapps
Whipped cream and shaved dark chocolate for garnish
3. Eggnog Milkshake
Store-bought eggnog can be the base of a delicious holiday cocktail if you know how to doctor it upright. While you could just blend rum or whiskey and call it a day, making these eggnog milkshakes is super easy, and they taste amazing. Some angostura bitters reduce the sweetness while blending with ice gives it a lovely texture.
Ingredients:
6 ounces eggnog
3 ounces spiced rum (or bourbon whiskey)
1 ounce cinnamon liqueur (or ginger liqueur)
10 drops Angostura bitters
Pumpkin pie spices to taste
4. Rudolph's Tipsy Spritzer
Fresh and fruity, this spritzer is the perfect brunch cocktail to kick off the day. It's so easy to make, and you can fill a pitcher (or two...or three) so everyone can help themselves. Don't let the adults have all the fun! Simply eliminate the vodka and you'll have a delectable virgin cocktail for the kid's table. Blend this cocktail with ice for a fun, fruity freeze.
Ingredients:
5 cups orange juice
2 cups lemon-lime soda
1 ½ cups vodka
¼ cup fresh lemon or lime juice (or ⅛ cup of each)
½ cup maraschino cherry juice
Lemon/lime slices, maraschino cherries, and/or sprigs of mint/basil for garnish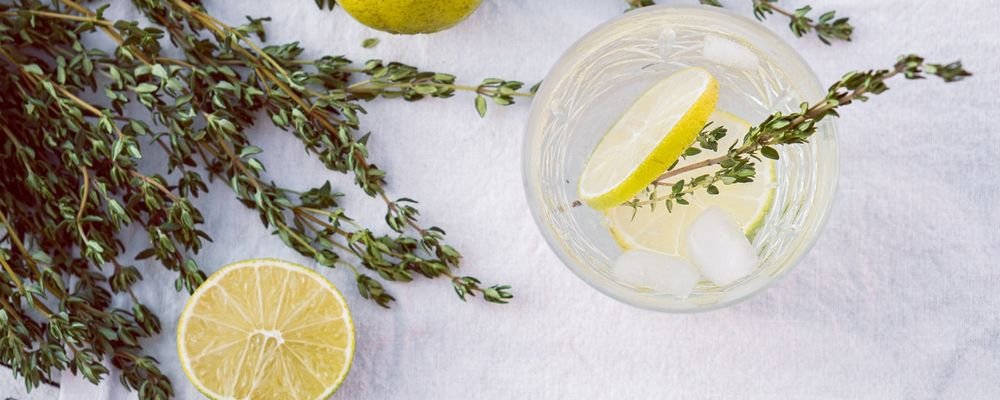 5. Mistletoe Margaritas
While margaritas are typically associated with the summer season, this recipe is perfect for chilling (indoors) on a chilly day. It has that classic margarita flavor you know and love, only with some added holiday cheer. This is a fantastic drink to sip with your holiday dinner, as the tart flavors provide a delightful contrast to a hearty, savory meal, gourmet meal.
Ingredients:
1 ½ ounces tequila
2 ounces Grand Marnier liqueur
2 ounces freshly squeezed lime juice
2 ounces white cranberry juice (red works too)
1 ounce simple syrup
Coarse salt for the rim of the glass
Lime, fresh cranberries, and sprigs of rosemary for garnish
Bonus Recipe: Sugared Cranberries
No matter what you're drinking, these little sweet-tart morsels add a special finishing touch. They're delicious and easy to make — be sure to make plenty of extras as people won't be able to resist chomping down on them!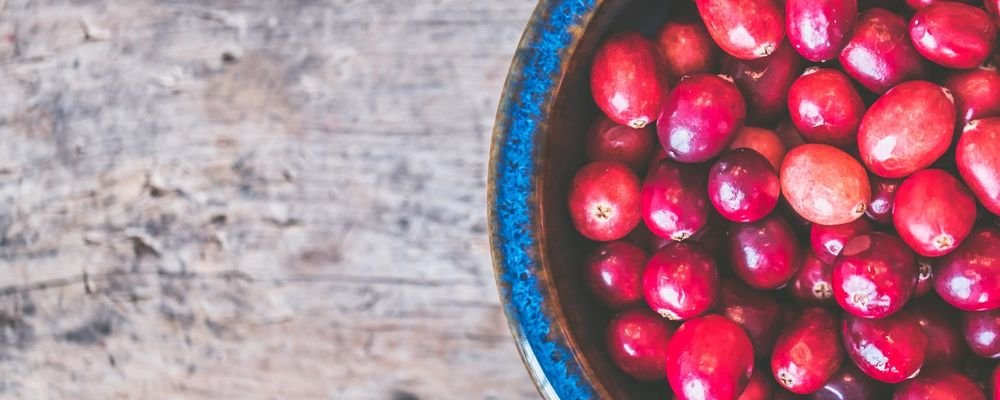 Ingredients:
2 ½ cups sugar
3 cups fresh cranberries
Preparation:
Create a simple syrup by combining 1 cup of water with 1 cup of sugar in a saucepan, cooking at medium-high heat until the edges are simmering and the sugar is completely dissolved. Give it time to cool.
Once the syrup has reached room temperature, stir in the cranberries until they're completely coated in syrup. Remove the cranberries (a slotted spoon works great) and then place them on a drying rack for 45 minutes to an hour. You can place a cooking sheet or tin foil underneath to catch the drips.
Pour the remaining sugar (1 ½ cups) into a shallow bowl. Place a few cranberries at a time into the dish, and roll them around in the sugar. Allow them to dry. If you somehow have any left after 3-4 days, they'll naturally soften, so you can easily cook them down into a delicious cranberry sauce or jam.
Don't Forget the Home Bar
These incredible specialty cocktails are sure to please, but don't forget to offer simple options as well. Short of creating their own whiskey, many people just want to nurse a basic cocktail - something they're familiar with already. These splendorous cocktails are wonderful treats, but a little bit goes a long way, too. Variety is the spice of life, especially during the holidays, so don't overlook the classics!
---
Katie Tejada is a freelance writer and editor who enjoys writing about travel, interiors and events.
---